Older Adolescents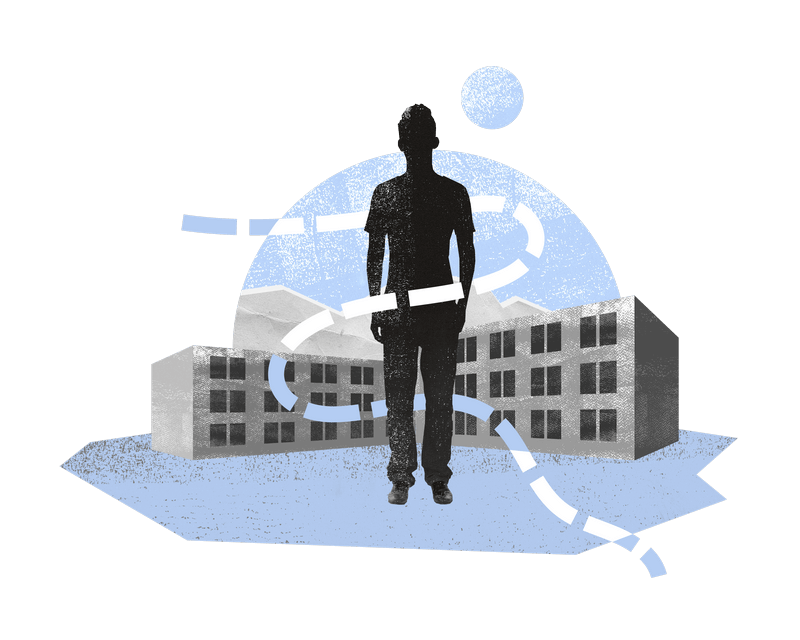 Older adolescents often travel alone to earn money in other countries, even though the law does not allow foreigners under the age of 18 to work legally. Administrative liability for violating residence and work rules for migrants arises at the age of 16, so adolescents risk being sent to police institutions for juvenile offenders.

Wrong approach
Migrants aged 16 to 18, who are already subject to administrative liability for violating migration and labor rules, are convicted and sent to police reception centers for juvenile offenders. They are escorted by staff members of the police reception centers when they are expelled from the country.
Child Rights approach
Adolescent migrants should not be deprived of liberty. While the matter of their status is being considered, social services should provide protection for these children, organize study for them, and supervise the process of their return to their home country (if such a decision is adopted).
Russia. During a raid by the migration service and the police on a construction site where migrants from Tajikistan worked, a 17-year-old boy with no work permit was arrested. (Tajik citizens need a license to work in Russia, and licenses are only issued to adults.) The boy was being cared for by his uncle, who was not his "legal representative." It is likely that the boy himself wanted to work and came to Russia on his own, without his parents. The police brought him to court, where he was found to have violated migration rules (administrative liability arises at the age of 16). This boy, who had not committed a serious crime, was sent to a juvenile offenders center, where he spent three days in quarantine in a closed cell without any connection to the outside world, without an interpreter, and without any understanding of what was happening to him. Later, expulsion proceedings were started. He is currently awaiting expulsion in the reception center's prison-like conditions.
ADC «Memorial» commentary:
In this situation, it would have been better not to put this boy in prison, but to leave him in the care of his uncle (or, in an emergency, place him in a social institution) until the matter of his status could be resolved. His parents should have been contacted and he should have been put under their care. During the proceedings, he should have had access to school and social support.