Types of Children's Institutions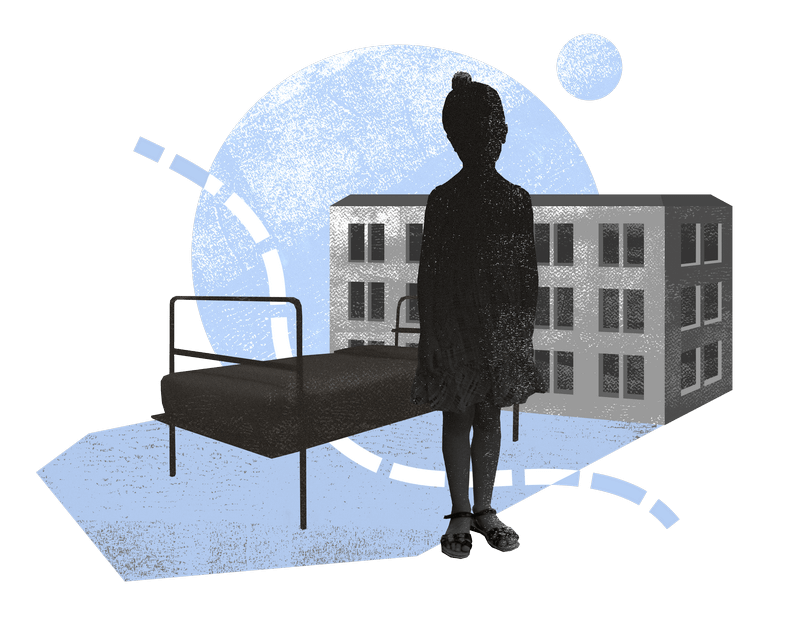 Children are returned to their country of origin through special children's institutions. These include children's reception centers managed by the Ministry of Internal Affairs and humanized adaptation centers and shelters, but the majority are closed institutions or places of confinement: children cannot leave them on their own, relatives cannot freely visit children, and independent observers cannot gain access.
Wrong approach
Before a decision is adopted concerning return to their countries of origin, migrant children are placed in a reception center for juvenile offenders run by the police. This is a closed institution with bars on the windows. They generally spend an extended time there (sometimes even years) and do not receive an education. When they arrive in their country of origin, they are again placed in similar centers, where they must wait for their relatives or another children's institution (shelter, children's home) to collect them.
Child Rights approach
Migrant children are placed in an open social institution that provides conditions for their rehabilitation and integration and gives them immediate access to education. This might be a social shelter, an adaptation center, a children's village, a foster home, or another type of place for children.
The system of children's reception centers run by the Ministry of Internal Affairs still exists in Belarus, Tajikistan, and Uzbekistan; in some countries these centers co-exist with more humane—but also closed—institutions (Kyrgyzstan, Russia, Ukraine). For example, in Russia migrants aged 16 to 18 who have faced administrative prosecution for violating migration rules are sent to reception centers for juvenile offenders, while younger children are sent to social "transit" shelters. The initial term of a child's stay in a center is "up to 30 days," but this may be extended to 60 and even 75 days.
ADC «Memorial» commentary:
Placement of migrant children in closed institutions for offenders, especially for an extended period, must be deemed unacceptable in both the country of migration and the country of origin. Children should be immediately returned to their foster family or to a special children's center, while the receiving party must be informed in advance of the child's arrival, situation, and needs in terms of rehabilitation and education.