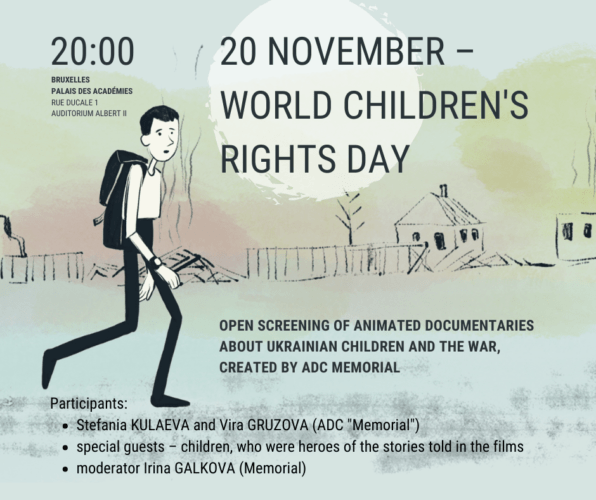 On 20 November, Brussels (Belgium) will host a screening of animated documentaries about Ukrainian children and their stories: how they left Ukraine to escape the war and Russian aggression. These films were created by the Anti-Discrimination Centre "Memorial" in 2022-2023. Stories were told by the children themselves.
Short animated films that you can watch:
The screening is organised by the Academy of Sciences, Belgian. All films will have English subtitles and the discussion will be in English. After the screening, guests will have the opportunity to talk with the heroes of one of the animadocs, as well as learn about how ADC Memorial is distributing instructions on safe behaviour in war territory for children (in the form of comics) in Ukraine.
The screening will take place on 20 November from 20:00 to 22:00. The address: Palais des aAcadémies, rue Ducale,1, 1000 Bruxelles, Auditorium Albert II
Entrance is free with registration. To register for the show, please email your name and surname to peace_committee@academieroyale.be.
Read the announcement on the website of the Academy of Sciences (in French)