The goal of the campaign All Jobs for All Women is to achieve
the cancellation of lists of types of jobs and professions banned
to women in all Eastern European and Central Asian countries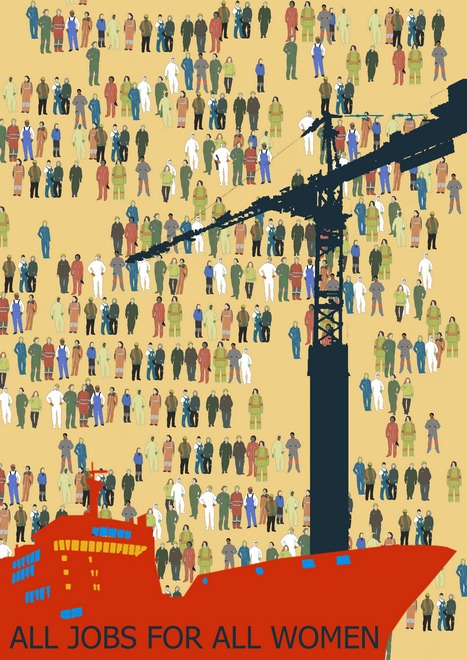 Women must be granted equal access to all types of activities and work, professional fulfillment, and good pay.
All women have the right to good jobs corresponding to their qualifications, education, interests, and life plans. Restrictions concerning appearance, age, and "beauty" are as inappropriate in most professions as gender bans (exceptions are modeling and some forms of advertising). For example, the requirement that only slim young beauties can be hired as flight attendants on passenger planes is the same kind of stereotype as the notion that a woman's duty is to give birth and not work on a ship or in the metro.
Many countries still have similar patriarchal views of the "suitability" of women, when a candidate's external features are considered more important than her professional qualities (whether there's a requirement for external "beauty" and "style," or, on the contrary, if a stylish appearance is seen as interfering with work).