Tensions are rising again in the Gorno-Badakhshan Autonomous Region of Tajikistan. ADC Memorial has already attracted the attention of international human rights structures to the inadequate repressive measures of the state in response to the peaceful protest of local residents – representatives of the Pamiri peoples against arbitrary actions of law enforcement agencies and the refusal of the authorities from dialogue. At the end of 2021, the Internet and mobile communications were disconnected in GBAO, the military presence was further strengthened, roads were blocked, roadblocks were strengthened, propaganda publications appeared in the media.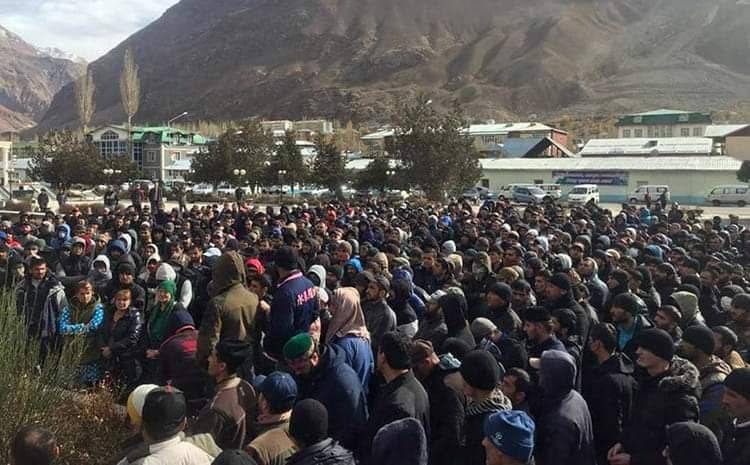 International experts, including the UN Special Rapporteur on Minority Issues, Fernand de Varennes, reacted to the situation: "Disregard of the Pamiri minority grievances by Tajik authorities and the securitization of the Gorno-Badakhshan autonomous region where they live could lead to a violent conflict if unaddressed. We are deeply troubled by efforts to crack down on protest movements by the Pamiri minority, through arrests, the excessive and unlawful use of force and the involvement of the military. We further call on the authorities to take measures to prevent the spread of the stigmatization against Pamiri protesters."
In their appeal dated May 15 , 2022 , the activists write:
"We, the Pamiri diaspora civil society activists, speaking on behalf of the residents of GBAO, as well as all democratic-minded people of
Tajikistan, ask for involvement and intervention by the international community. We are asking for the statements by the United Nations, OSCE, European Union, SCO, other international organizations, the governments of the donor countries to call on the Government of Tajikistan to not resort to violent crackdown and address the following demands of the Pamiri minorities:
 Full withdrawal of military and security forces, except those police and border guard units which are normally required for the maintenance of public order and border protection in GBAO;
Immediate access for representatives of local and international mass media to the region;
Full investigation of the deaths and injuries among civilians occurred in November 2021;
Immediate halt to the practice of intimidation, arrests, forced televised confessions and heavy verdicts against GBAO natives; and
Guarantees from the Government of Tajikistan that use of force will not be used against peaceful protests in GBAO.
We are also requesting monitoring, advocacy and assistance by the specialized agencies of the United Nations, OSCE, ICRC, international and local human rights organizations in the course of the investigation by the law enforcement bodies into the acts, which took place on 25-28 November 2021 and caused the protests, as well as arrests, investigations, convictions of the Pamiri natives with the view of ensuring that such investigation and trial, if any, are and have been carried out in full compliance with the laws of Tajikistan, as well as Tajikistan's obligations under the UN human rights conventions and the OSCE Human Dimension commitments. We call on the international community for immediate action to prevent violent clash in GBAO".