Эта запись так же доступна на: Russian
ADC Memorial starts the campaign of solidarity with Roma of Donbass who had suffered from the war and pogroms, who now live in destroyed houses and face lack of resourses, who are not safe, who don't know what could happen tomorrow. Since the 8th of March, International Women's Day, till the 8th of April, International Roma Day, on the web-site adcmemorial.org the photos will be posted telling the stories of Roma men and women whose life the war has broken.
Join us! Post our publications on your resourses, send out the stories you'll be impressed of, send us your stories.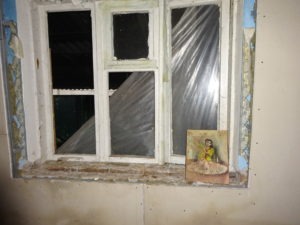 If you want to express your solidarity with Roma of Donbass and support the campaign, follow the link (click "support"):
https://www.thunderclap.it/projects/38840-solidarityromaukraine