Speech by Kateryna Budiyanskaya at the side event #CrossborderChildhood: the rights of migrant children in Eastern Europe and Central Asia
Even though Ukraine has essentially left the CIS and taken a path towards European integration, the return of migrant children is still regulated by the outdated Chisinau Agreement (Agreement of Cooperation of States-Members of the Commonwealth of Independent States on the Return of Minors to their State of Residence, 2002). This agreement violates the rights of the child and fundamental international standards.
Under the Chisinau Agreement, minor citizens of another state are placed in specialized closed institutions that also hold juvenile offenders. It is unclear why states members equate children who have committed a crime with children who have been left without parental care and keep both groups of children in the same facilities. After all, an unaccompanied minor from another country is not automatically an offender.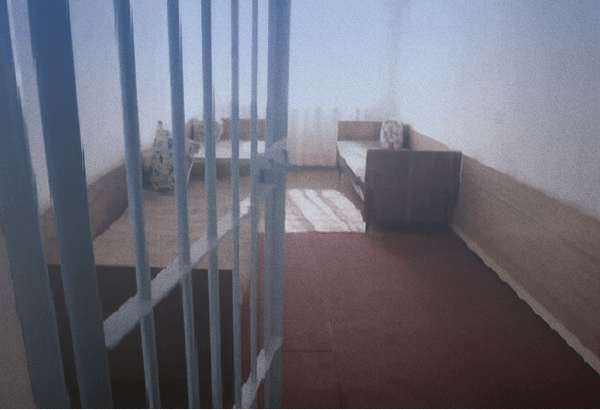 In Ukraine, migrant children are held in juvenile transit reception centers. Under Article 7 of Law of Ukraine "On Children's Affairs Offices and Services and Special Children's Institutions," juvenile reception centers are special institutions run by National Police agencies and are intended for children ages 11 and over. The ground for placing children in these centers is a court ruling. However, this law does not clearly regulate the period that a child can been held in one of these facilities. Accordingly, under Ukrainian law, migrant children are held in reception centers for the period required to transfer them to their parents, people standing in loco parentis, or workers from specialized institutions of the country of permanent residence.
Thus, instead of determining why a foreign child found in Ukraine is in that situation to begin with and then providing this child with the preliminary assistance required, Ukraine asks a court for a ruling on placement in a reception center and then sends the child to such a center. This means that the child is put in a stressful situation instead of receiving support and psychological care.
The Convention on the Rights of the Child underscores that states must refrain from the practice of placing children in detention facilities for violating immigration laws. In its General Comment No. 6, the Committee on the Rights of the Child notes that "…Detention cannot be justified solely on the basis of the child being unaccompanied or separated, or on their migratory or residence status, or lack thereof." The Committee also recommended that "States should appoint a guardian or adviser as soon as the unaccompanied or separated child is identified and maintain such guardianship arrangements until the child has either reached the age of majority or has permanently left the territory and/or jurisdiction of the State, in compliance with the Convention and other international obligations." The Council of Europe also bans holding unaccompanied children in detention for reasons of migratory status and recommends replacing detention with special guardianship arrangements.
The idea of changing the system for holding migrant children emerged in Ukraine several years ago. In 2013, Child Rights in Ukraine, a coalition of NGOs, conducted a study of the situation in juvenile reception centers at the initiative of and with support from Ukraine's Ministry of Internal Affairs. This report recommended abandoning these institutions altogether and proposed creating resocialization centers for children in conflict with the law. It also stressed that children in transit, who are regulated by the Chisinau Agreement, should never be held in closed institutions within the Ministry of Internal Affairs system with children in conflict with the law. The ministry supported these recommendations at the time.
However, juvenile reception centers in the system of the National Police, which was created after ministry reforms in 2015, still exist. There are currently 10 juvenile reception centers operating in Ukraine. Two of these—in Kyiv and Kharkiv—have transit functions. The activities of these reception centers are set forth in Law of Ukraine "On Children's Affairs Offices and Services and Special Children's Institutions" and are regulated by internal rules and regulations approved by Order of the Ministry of Internal Affairs of Ukraine of July 3, 2017. Even though new regulations were adopted, the essence of the problem did not change: Children who have left their countries of permanent residence are still being sent to police-run reception centers that are focused on holding and confining children in conflict with the law and are not guardianship institutions.
In its report, the Child Rights Coalition described the following problems it recorded during its monitoring of reception centers:
There are no special rules for schedules, daily routines, and education for different categories of children, particularly for children in conflict with the law and children who will be sent back to their countries of residence in compliance with the Chisinau Agreement.
Human rights standards are not complied with during procedural actions. For example, in most cases investigators question children alone, without a legal representative or attorney. In general, children's access to legal assistance is problematic, since children in reception centers may only request legal assistance through the center's administration.
Children have no "personal space" or "free time"; there are no organized recreational activities. Children complain that they have limited time for exercise in the winter. Children usually spend the whole day watching television.
Children have virtually no personal items. Mobile phones, watches, and jewelry are banned. Some institutions do not even allow books or photographs. For example, Paragraph 5 of Section One of the Rules and Regulations for Juvenile Reception Centers of Agencies of the National Police of Ukraine, approved by Order of the Ministry of Internal Affairs of Ukraine No. 560 of July 3, 2017, specifies that reception centers must have a special room for storing children's personal items. Children are only given their favorite toys with the permission of the director and depending on their behavior.
An uninterrupted process of education is a major problem. Norms regulating the activities of reception centers do not stipulate that an educational process must be organized for children. For example, the Daily Schedule of Juvenile Reception Centers, approved by an order of the Ministry of Internal Affairs of Ukraine, envisages only one hour and 40 minutes of instruction per day. Considering that these facilities hold children over the age of 11 and keeping a typical secondary school workload in mind, it is clear that this amount of time is not sufficient for the educational process. If any academic classes are held at all, then this is only at the initiative of the administration and staff. In addition, there is no possibility of instruction in a child's native language for children who are waiting to be sent to their country of residence.
Reception centers do not operate like socialization or resocialization institutions and lack the corresponding programs. This is partially resolved through educational work, which mainly involves educational "discussions." But this approach is not based on a child's individual needs, so the goal of this set of measures is not always clear.
Reception centers do not provide directSS access to personal hygiene products; children must ask personnel for these products every time they are needed.
There is no clear approach to rewards and punishments. The primary methods used are threats of the "disciplinary room," reprimands, and severe reprimands; "educational discussions" are employed everywhere.
Meanwhile, the system of Ukraine's Ministry of Social Policy offers socio-psychological rehabilitation centers for children as an alternative to the receptions centers run by the National Police. These centers, whose activities are regulated by standard provisions approved by a resolution of the Cabinet of Ministers of Ukraine of January 28, 2004, can hold children aged three to eight for a period of up to nine months for live-in residents and up to 12 months for non-live-in children. Migrant children in transit and foreign children in general are not viewed as a separate category of clients, but the Ministry of Social Policy is prepared to take these children in and work with other agencies to establish their identities, provide them with documentation, and search for their parents, because it believes that children should not be held in institutions run by the police.
Migrant children and unaccompanied children should not be held in institutions run by the police, including reception centers. The confinement of unaccompanied children is a violation of the rights of the children. This practice should be ended without delay. Unaccompanied children must have special protection because they have been separated from their families. They must be placed in guardianship institutions with conditions that are as close to family conditions as possible.
Katerina Budiyanskaya «Right to Protection», Ukraine