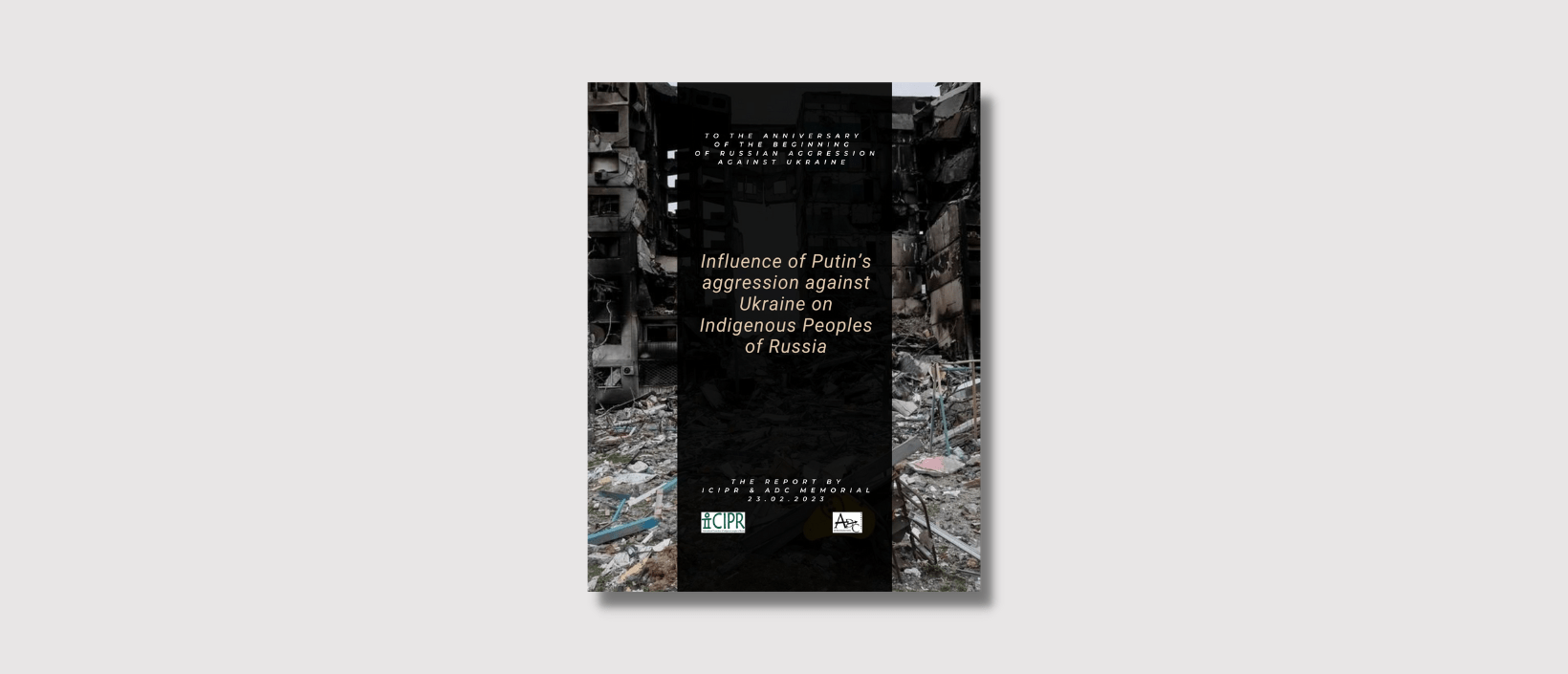 "Dear colleagues, brothers and sisters,
Tomorrow is the first anniversary of the bloody Russian aggression against Ukraine, unleashed by the imperial policy of dictator Putin. This war has already cost the Ukrainian nation tens of thousands of lives, including the lives of the indigenous peoples. This war is a tragedy for the Ukrainian Nation.
In this war, are also dying representatives of the indigenous peoples of Russia succumbed to state propaganda and went to the war as soldiers of the Russian army. We, in cooperation with the Anti-Discrimination Centre Memorial, decided to prepare a report on the impact of this injustice war on the indigenous peoples of Russia to show that this war is also a tragedy for small-numbered indigenous nations of Russia.
The first edition of the iCIPR report on the war's influence on the indigenous peoples of Russia was published on 24 August 2022. You can see it at https://indigenous-russia.com/archives/27991.
Here is the second edition".
Dmitry Berezhkov – editor-in-chief of the Indigenous Russia information center, member of the International Committee of Indigenous Peoples of Russia (iCIPR)