LGBTI+ people do not feel safe in any country of the Central Asia region. They are regularly endure numerous violations of their rights, homophobia, and discrimination in all areas of life, including employment, education, family life, personal interactions, and commercial and state services. In addition blackmail, extortion, threats of outing and violence are part of life for many LBGTI+ people. Perpetrators in different countries use approximately the same methods of persecution. LGBTI+ people are most afraid of sham dates, when they can be beaten, humiliated, forced into sharing the contact information of other members of the community, recorded in humiliating videos, and even subjected to sexual assault. The inability to report crimes against LGBTI+ people only serves to stimulate homophobic attacks and even murder.
Police harassment of LGBTI+ people
Many members of the community view law enforcement officers as the main threat to their personal safety, life, and health. LGBTI+ people frequently become repeat victims of violence, threats, extortion, and blackmail and are under constant pressure from police officers, who threaten to out them. Operational activities, which are periodically conducted in most countries in the region, keep LGBTI+ people in a state of ongoing stress and fear. The creation of special lists violates the rights of LGBTI+ people and makes them an easy target for persecution and humiliation.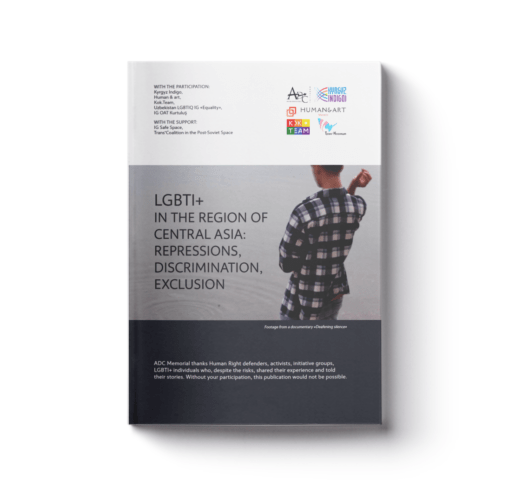 The inability of LGBTI+ people to protect themselves from the arbitrary will of police officers means a total loss of their sense of security and vulnerability due to sexual orientation and gender identity, which is compounded by racial and ethnic discrimination for members of ethnic minorities. Police impunity gives rise to new violations and normalizes blackmail and inhumane treatment of LGBTI+ people.
Promotion of homophobia by authorities and public figures
Openly homophobic statements made by several government and religious figures both support and legitimize hatred of LGBTI+ people. Politicians manipulate the topic of SOGI to attract more supporters or discredit opponents. Artists also gain popularity by spreading homophobic ideas. Many media outlets replicate hate speech, and journalists use offensive words in their materials. Recently, many bloggers have started to support hate speech on the basis of SOGI and provoke citizens into attacking LGBTI+ people. Homophobic groups on social media are especially well developed in Uzbekistan, where the personal information of LGBTI+ people is published along with calls for reprisals and even video recordings of crimes. In most cases, the perpetrators are not prosecuted for hate speech or calls for violence.
Social and private life
Hatred of LGBTI+ people leads to a high risk of dismissal or expulsion. In some cases, homophobes arrange attacks on members of the community and outings, sometimes in front of families, or take advantage of the vulnerable position of LGBTI+ people for material gain. There have been grievous cases of forced labor and sex slavery involving LGBTI+ people.
The path to a freer life may lie through leaving the country: Even though this can be difficult to accomplish, it does give some people the chance to break free of imposed stereotypical obligations and a life of constant fear. Even after moving, many LGBTI+ people continue to live in fear of persecution by the special services and homophobia on the part of fellow citizens living in the new country, as well as reprisals from friends and family members remaining in the country of origin.
Sometimes an LGBTI+ person's family environment presents the greatest threat of all. Homophobia in Central Asian countries forces LGBTI+ people to constantly monitor their behavior, conceal their sexual orientation and gender identity, and lead a dangerous double life, often under the threat of physical reprisals by relatives. The majority of members of the community are most afraid of being outed or coming out to their families. Relatives may reject LGBTI+ people or try to "cure" them and may use various forms of violence or force them into marriage. Traditional views underlie the high importance of the family. Activists report that people who cannot mend ties with their family can even be rejected by members of the community. Even after being subjected to violence and humiliation by their relatives, LGBTI+ people still try to restore ties with them.
Criminal prosecution for homosexuality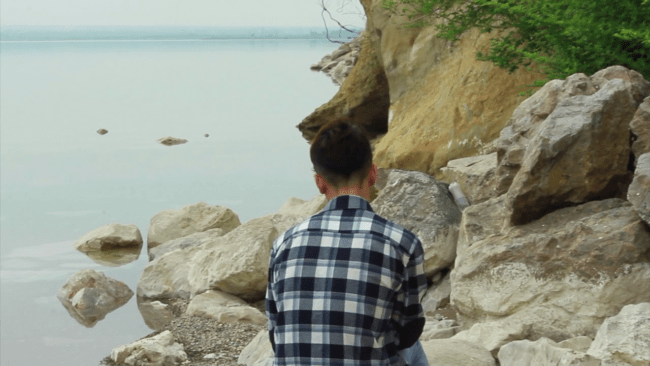 Turkmenistan and Uzbekistan continue to apply anachronistic legal norms to prosecute MSM. The situation is particularly difficult in Turkmenistan, where most men in the community serve prison sentences and many are prosecuted a second time and again deprived of liberty for many years. From the time of their arrest until the end of their prison term, these men are subjected to degrading treatment, torture, violence, and, in some cases, sexual assault. People who have served a sentence under Article 135 of Turkmenistan's Criminal Code have no chance of finding a good job or building a life for themselves. Instead, they must live in constant fear, waiting to be swept up by a new wave of persecution and end up back in the hands of law enforcement officers. Even though MSM in Uzbekistan rarely end up in jail, the risk of the article's application serves as another ground for blackmail. The criminalization of consensual same-sex relationships helps keep the level of homophobia in society high and effectively turns MSM into outlaws.
The influence of patriarchal traditions on the situation of LB-women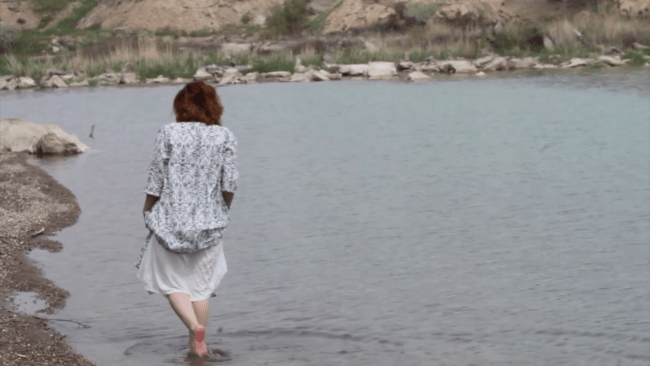 Patriarchal stereotypes and traditional practices have a negative impact on lesbian and bisexual women, significantly worsening their situation by depriving them of the freedom to manage their own lives and obligating them to conform to gender-specific models of behavior. Under the constant control of their relatives, women often cannot make decisions on their own, move around freely, or interact with people in real life or online and do not have secure access to information. LB women are most afraid of being outed to their families. Their relatives can reject them or use any form of violence against them. Dependence on family ties forces women to act against their own wishes, in particular, to agree to forced marriage if they cannot find a partner for a fictitious marriage. The negative attitude towards LB women is instrumental in the retention of the term "lesbianism" in the criminal codes of Kazakhstan, Kyrgyzstan, and Tajikistan. Not enough is known about the difficulties lesbian and bisexual women face because women in traditional societies are under constant control. But there is also a bias within the LGBTI+ community that women's problems are not as significant as men's problems.
The situation of transgender people
Transgender people in Central Asian countries are often subjected to discrimination and a heightened risk of violence both because of their appearance and the fact that their documents do not match their appearance and because the people close to them are unwilling to accept their gender identity. Transgender women suffer from patriarchal stereotypes and face double discrimination. Their transitions are often more traumatic than they are for transgender men, including for the reason that women occupy a more oppressed position in traditional societies. Unable to find opportunities for employment, transgender women are often doomed to work in the sex business.
Many transgender people suffer from internal transphobia, which is compounded by various factors ranging from discrimination within the community to pressure from religious figures who are critical of gender transition. Rejection by their families and society, which is quite common for transgender people, forces them to move, not just to escape condemnation and discrimination, but also for their own safety. The high risk of being attacked and threatened intertwines with lack of access to protection of their own rights.
The gender transition procedures in all the countries in the region create a barrier for transgender people. Lacking the ability to complete the transition process, many are forced to live out of line with their identity. Faced with a high level of transphobia among both law enforcement bodies and regular citizens, transgender people are forced to make a choice: hide their identity or put their safety and lives at risk.
HIV+ as an additional risk aggravating discrimination
The stigmatization of people living with HIV has led to an increase in the risk of infection for LGBTI+ people and forces them to live an even more secretive life. Insufficient awareness, lack of safe access to free therapy, and fear of being outed for their status or SOGI have meant that some members of the community do not take antiretroviral therapy, which harms their health and also creates the risk of infection for potential partners. LGBTI+ people living with HIV live in a state of constant fear and are frequently even more excluded from fully participating in various areas of life. Multiple discrimination increases the likelihood of suicide among HIV-positive LGBTI+ people.
Countering discrimination
Governments largely ignore recommendations concerning the situation of LGBTI+ people made by international bodies. In the majority of these countries, NGOs are not able to register or work openly.
Despite numerous problems and difficulties, human rights defenders and activists still find opportunities to cooperate with and support LGBTI+ people. They have dialogues with members of the government where possible, organize public events to protect LGBTI+ rights, and help with court cases against homophobes and try to ensure that they are punished. Sensing this support, members of the community gain the courage to demand protection of their rights. An increasing number of lawyers and attorneys are prepared to protect the rights of the LGBTI+ community. High-quality materials about LGBTI+ issues are appearing, and journalists are trying to report on SOGI issues in a politically-correct manner. Even in the most closed countries, like Uzbekistan and Turkmenistan, in the past year activists have started advocating for the decriminalization of MSM in spite of risks to their own safety.