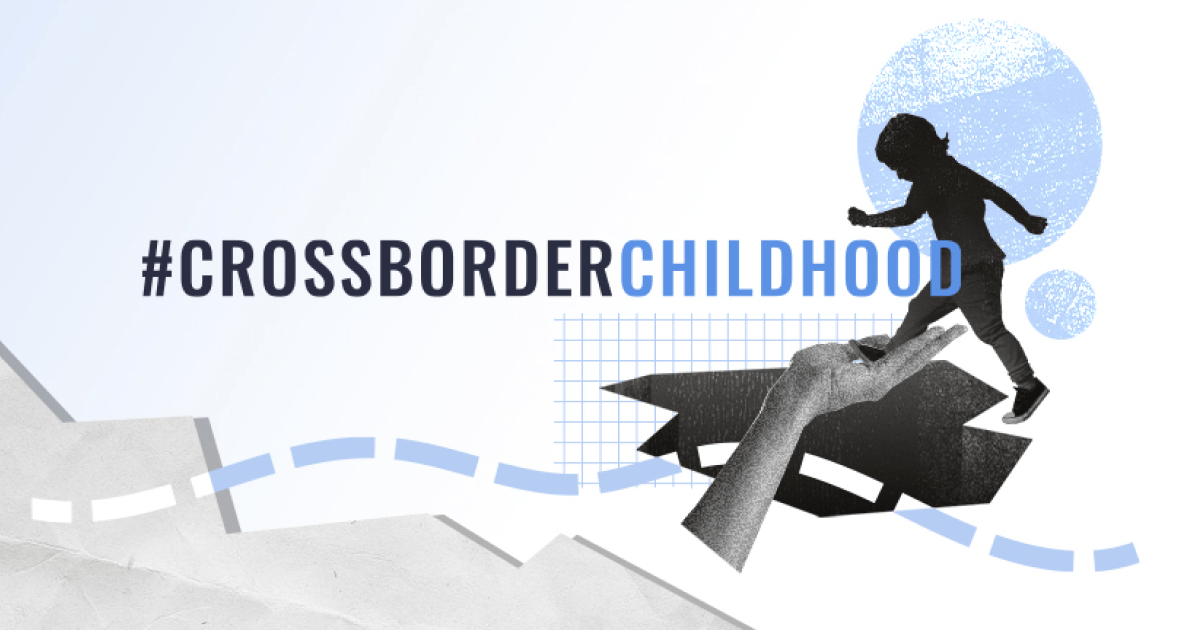 Paris-Brussels. 31 May 2019.
On the eve of International Children's Day, FIDH member organization ADC Memorial announces the launch of its #CrossborderChildhood campaign. The campaign advocates for the rights of migrant children in Eastern Europe and Central Asia, who are frequently detained in prison-like conditions, calling for the replacement of an outdated regional treaty that regulates the movement of children with special treaties that are in line with current international law standards.
Each year, hundreds of children become stranded in countries of Eastern Europe and Central Asia as a result of migrant flows. These might be children of migrant workers traveling with their parents, or those unaccompanied by adults as a result of the illness, death, imprisonment, or expulsion of their parents.
In States like Belarus, Moldova, Kyrgyzstan, Russia, Tajikistan, and Uzbekistan, among others, the treatment of these children is governed by the 2002 Chisinau Agreement – Agreement of Cooperation of States-Members of the Commonwealth of Independent States (CIS) on the Return of Minors to their State of Residence – which calls for the return of the children to their countries of origin through "transit institutions" that are included in a special list.
These institutions are usually "closed institutions" or places of confinement. As a consequence, migrant children are often separated from their parents on arbitrary grounds, deprived of their liberty for extended periods, with no chance of pursuing their education, and are often deported to face similar circumstances in their countries of origin.
"The placement of children in closed institutions, often behind bars, without a right to visits or education, causes these children great stress and threatens their psychological and physical well-being," remarks Stephania Koulaeva, Director of ADC Memorial.
The problem stems in large part from the absence of a human rights friendly legal regime surrounding the treatment of migrant children. The migration laws of countries of the former Soviet Union do not treat these children as independent rights holders, nor do these countries conclude special agreements that specifically provide for the rights of children in migration. The Chisinau Agreement only exacerbates this problem.
"Considering the ongoing changes in the region, the antiquated regulations of the CIS must give way to more effective bilateral or multilateral agreements that are in line with the updated legal standards of the UN, such as the recommendations of the UN Committee on the Rights of the Child, and the Council of Europe. Our #CrossborderChildhood campaign calls for the adoption of special treaties to regulate their return," concludes Koulaeva, whose NGO also released a report in 2018 concerning this issue.
The detention of children who have not committed any crimes in closed institutions is contrary to the more recent international human rights law standards on the treatment of migrant children, including those stipulated by the UN Committee on the Rights of the Child and the UN Committee on the Rights of All Migrant Workers and Members of Their Families, which view their deprivation of liberty as unacceptable.