On December 19, 2018, the FSB banned Johannes Rohr, a renowned international expert on the rights of the Indigenous peoples of Siberia and the Far East and the author of many alternative reports on the situation of Russia's small Indigenous peoples for the UN, from entering Russia for 50 years. Russian courts refused to find the FSB's decision illegal and overturn it, so, with support from ADC Memorial, Johannes Rohr submitted a complaint to the European Court of Human Rights. The ECtHR registered this complaint on October 18, 2021 under number 31452/21.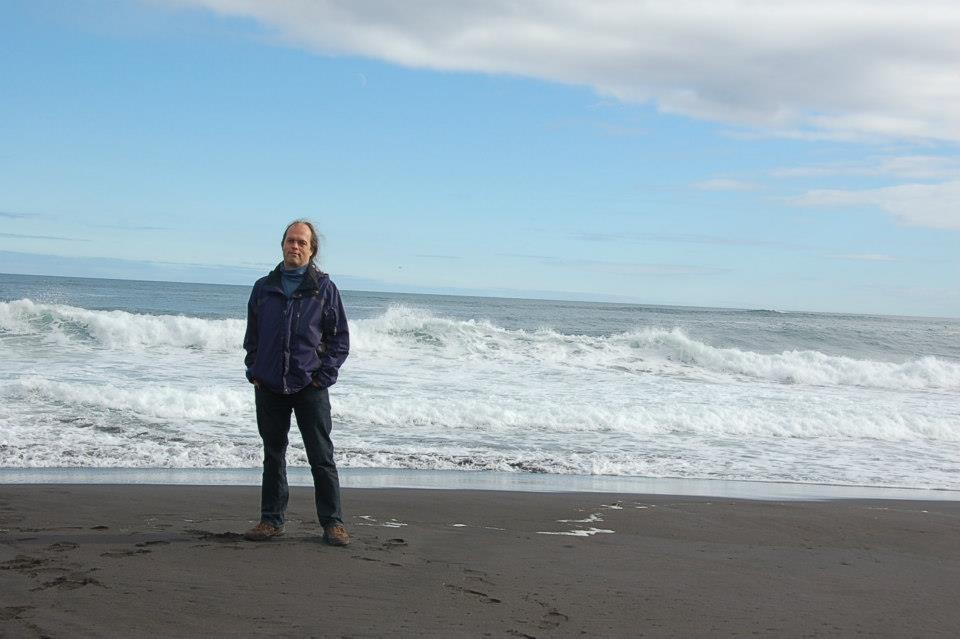 Johannes Rohr is a senior advisor on Russia for the International Work Group for Indigenous Affairs (IWGIA, Copenhagen, Denmark) and a project coordinator for the Institute for Ecology and Action Anthropology (INFOE, Cologne, Germany). Rohr has worked on the problems of Indigenous peoples in Russia since the early 1990s. Since 1997, he has regularly written and edited reports about the situation of small Indigenous peoples for various UN committees and other international human rights agencies. During his time working in Russia, Rohr fought for the right of Indigenous peoples to a traditional lifestyle, the preservation of endangered languages, and a high-protein diet for children in residential homes. Other human rights defenders do not know very much about these issues and cannot speak about them.
In spite of the importance of Rohr's activities for members of Russia's Indigenous peoples, on December 19, 2018, border control at Domodedovo Airport refused to let Rohr enter the country, even though he had a multi-entry visa for Russia, and told him that the authorities had decided to prohibit him from entering Russia until 2069, when Rohr will turn 100. He was not issued a copy of this decision or provided with an interpreter.
At the airport, a staff member from a unit of the FSB's border department wrote a memo citing a clause of the law "On the Procedures for Entering and Leaving the Russian Federation," which states that a foreign national cannot enter Russia if "this is necessary to ensure Russia's defense capabilities, national security or public order or to protect public health." However, the FSB did not establish which of Rohr's actions posed a threat to national security.
After his arrest, Rohr spent the night in a foreign national detention center (FNDC), where he was put in a 15m2 cell with 12 other people. The cell did not have any cots, so Rohr had to sleep on the cold tiled floor; he was not provided with any bedding or food. The next day, Rohr flew to Germany.
With support from the Anti-Discrimination Center Memorial, in March 2019 Rohr filed a complaint concerning his entry ban and the actions of FNDC staff with Meshchansky Court in Moscow. This court subsequently adopted a decision to split the proceedings and forwarded the administrative claim to find the entry ban illegal to the Moscow City Court, since the case involved a state secret. The proceedings were closed, and Rohr's claim against the FSB was denied, even though Russian special services cannot adopt an entry ban in relation to a citizen whose activities pose a threat to national security and the FSB did not submit any documents confirming the presence of such a threat to the court.
Having exhausted all legal remedies in Russia, with support from ADC Memorial Johannes Rohr submitted a complaint to the European Court of Human Rights. The complaint cited violations of several clauses of Article 6 (Right to a fair trial), namely: clause 1 (lack of a fair trial in the first and second instances; lack of adversarial proceedings; burden of proof placed only on the applicant); clause 3.a (applicant not allowed to participate in the proceedings); clause 3.b (applicant deprived of the ability to review and respond to the evidence submitted by the FSB); clause 3.c (defense attorney not allowed into the proceedings).
In addition, Article 8 (Right to respect for private and family life) was violated in conjunction with Article 10 (Freedom of expression): Johannes Rohr was performing professional activities to support Russia's Indigenous peoples, so the FSB's entry ban amounted to a ban on practicing his profession and a violation of his right to freely express criticism of human rights violations. The complaint maintains that the true goal of the FSB's decision was to prevent Rohr from collecting information about Russia's observance of Indigenous rights, submitting this information to UN bodies, and distributing it through various channels, which violates standards for the activities of civic activists and should not occur in a democratic society.