Artdoc.media is an archive of documentary films made in countries of the former USSR since the early 2000s. The catalogue is arranged according to the classic principle of film libraries: it contains a detailed database, descriptions, photos, trailers, screenings, selections and retrospectives.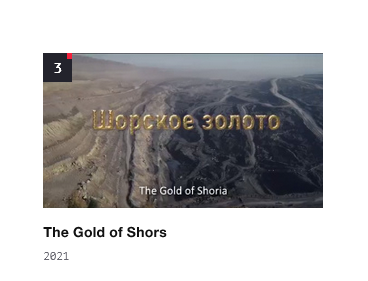 The film " The Gold of Shors" directed by Vyacheslav Krechetov has been added to the archive and released on the Artdoc.media platform. The film was produced with the support of ADC Memorial. The film has been given an Artdoc rating of 3 (Films that have been highly evaluated by experts. Films-participants of other festivals in Russia.).
The film tells about the environmental catastrophe in Southern Siberia, where coal and gold mining companies cause irreparable harm to the Shors, the indigenous people of Russia. The Shors have lived for centuries on the territory of the modern Republic of Khakassia and the Kemerovo region, but their traditional way of life, language and culture are threatened with extinction.