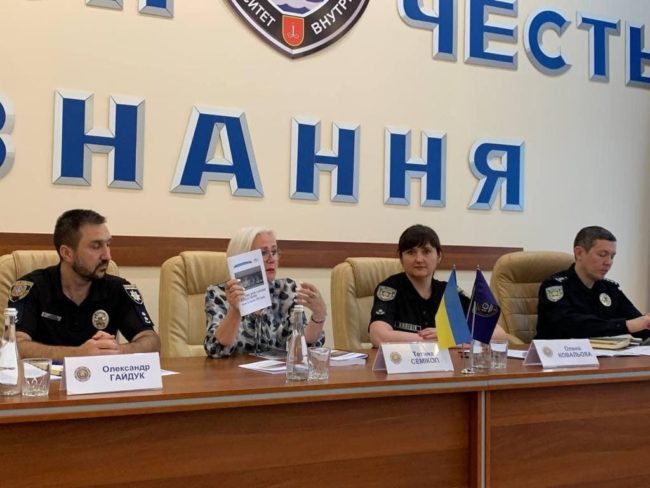 Tatiana Semikop, the chairperson of the Public Movement "Faith, Hope, Love", introduced the conference participants to the reports of the ADC "Memorial" on the situation of children from families forcibly displaced within the borders of Ukraine in connection with the military aggression of Russia after February 24, 2022, on violations of the rights of children taken from Ukraine to Russia and Belarus as a result Russian military aggression, and on the situation of Ukrainian refugee children in European countries.
The International Scientific and Practical Conference "Protection of the rights of the child in the conditions of military aggression" was held on June 23, 2023 at the Odesa State University of Internal Affairs. It was attended by representatives of the Ministry of Internal Affairs, the Ministry of Education, the National Police, the Office of the Prosecutor General, the Office of the Commissioner for Children's Rights, the Advisory Mission of the European Union (EUAM) and other important bodies, deputies, representatives of civil society.
The conference considered administrative-legal, criminal-legal and psychological-criminalistic aspects of the protection of children's rights in the conditions of military aggression.