Anti-Discrimination Centre Memorial Brussels publishes the 3rd report on the situation of children from Ukraine during the 2022-2023 war, the results of monitoring the situation as part of the #crossborderchildhoodua campaign with the support of the Fondation de France.
ADC Memorial thanks the colleagues who carried out monitoring of the situation of Ukrainian children in Europe:
Yevheniia Lutsenko (Belgium)
Katerina Nazarshoeva (Germany)
Riccardo Nicosia (Italy)
Oksana Maslova (Czech Republic)
Elena Plotnikova (Lithuania, Latvia)
Larysa Klopova (Switzerland)
AVE Copiii (Moldova)
Ana Riaboshenko (Georgia)
ADC Memorial expresses its special thanks to Tatiana Bondar for the analysis of the monitoring data and preparation of the text of the report.
In Ukrainian Становище дітей з України в країнах Європи після 24 лютого 2022 року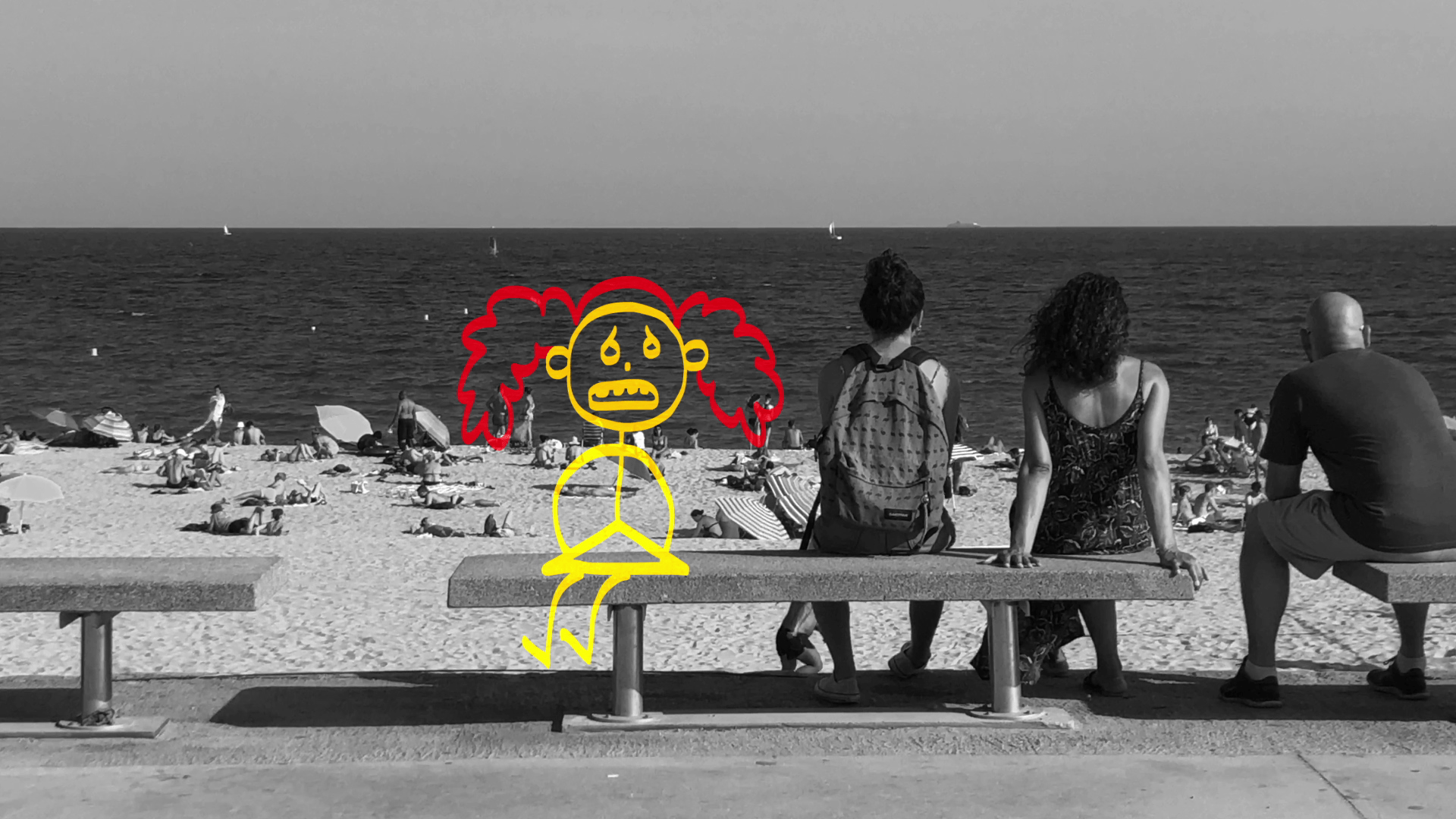 Introduction
Russia's military invasion and the intense fighting that has continued in Ukraine since 24 February 2022 have caused the mass displacement of the civilian population within Ukraine and beyond in numbers unprecedented in modern European history.
Over 1.5 million people left Ukraine at the very beginning of the war – from 27 February 2022 to 9 March 2022, over 150,000 people left the country every day. On 6 March 2022, a historic high of 210,500 people were recorded crossing the border. Since 24 February 2022, approximately one-third of all Ukrainians, including children, have been forced to flee their homes. According to data that is regularly updated by the Office of the UN High Commissioner for Refugees, as of 9 May 2023, 8,207,977 Ukrainian refugees were in Europe. Of these, 5,093,606 had registered for temporary protections and similar national protection mechanisms. In addition, the UNHCR has recorded 2,875,215 refugees in the aggressor countries of Russia and its satellite, Belarus. As of 23 January 2023, the International Organization for Migration (IOM) put the number of internally-displaced people in Ukraine at 5,352,000.
There are no exact figures on the number of Ukrainian children abroad because of the constantly changing situation and differing approaches to calculations, among other things. Various analytical systems put the percentage of children among refugees at 34%-40%, which means that almost 3 million children and young people have left Ukraine since the beginning of the Russian invasion. In the summer of 2022, 672,000 Ukrainian schoolchildren were in different countries (interview with Ruslan Gurak, the head of the Ukrainian State Service of Education Quality, 21 July 2022); 185,000 Ukrainian children started the 2022-2023 academic year in Polish schools (interview with Polish Education Minister, 2 September 2022).
Countries throughout Europe and the world have shown unprecedented solidarity with Ukrainian refugees. This involves both general institutional measures of support at international and country levels and the mobilization of nongovernmental organizations, volunteer activists, and concerned citizens.
This report is based on data from monitoring studies and surveys of dozens of parents and children from refugee families, as well as officials, NGO staff, volunteers, and other people involved in helping Ukrainian refugees. The monitoring studies were conducted from October 2022 through March 2023 both remotely and in person in Ukraine, Moldova, Georgia, Switzerland, Norway, and EU countries (Poland, Czech Republic, Lithuania, Germany, Italy, Spain, and Belgium). Many people questioned represent groups with certain vulnerabilities, including families with many children, families with children with disabilities, and Romani families. The report also cites other studies on similar topics and data from other open sources.
This report does not claim to be a comprehensive study of emigration by Ukrainians caused by the war. The situation is changing quite rapidly in terms of statistics, refugee movement between countries, their return to Ukraine, success integrating into new communities, and the creation of opportunities for them abroad. The survey was conducted of people who have been traumatized by the war and suffered the loss of loved ones, shelling, life in shelters, the tragic experience of evacuation and crossing the border, and adaptation to the difficulties of life in other countries. All of this left a distinct impression on their responses, their willingness to speak openly, and their assessments of their situation. The monitoring studies were not conducted in every country that hosts Ukrainians. However, this data helps identify important problems related to refugee integration, best practices, and questionable decisions made by host countries. This report is also important as a document of the times that records the words, opinions, and moods of children and adults suffering from the war.
The problems associated with observance of the rights of children who left their communities in Ukraine falls under the purview of a wide range of institutions in dozens of countries; there are no simple or ready solutions during wartime and in the face of a complex migration crisis. Therefore, the authors of this report are first and foremost attempting to define problems, both obvious ones and ones that may not have been given enough attention yet.
Summary: main problems identified during monitoring of the situation of Ukrainian children in European countries
Incomplete statistical and other information about children, including unaccompanied children, who left Ukraine; insufficient awareness of Ukrainian children's protection services concerning the situation of children abroad; poor cooperation between children's protection services abroad and in Ukraine. This problem could be resolved by bilateral agreements between Ukraine and other countries similar to Ukraine's existing intergovernmental agreements with Poland and Lithuania.

Difficulties encountered by Ukrainian residents of temporarily occupied territories and/or frontline territories entering the EU caused by the lack of recognition of documents they were forced to obtain (passports of the so-called "DPR" and "LPR," Russian birth certificates, and so forth); arbitrary decisions by border guards on allowing into the EU people who spent a significant amount of time in Russia.

Discrimination of Romani refugees caused by both xenophobia and systemic problems typical for this group (problems with documents, poor integration, low level of education). Romani people from Ukraine experience difficulties crossing the border and discrimination when seeking accommodation in refugee centers and, later, housing; attempting to receive humanitarian aid; and attempting to enroll their children in school. Difficulties with integration force Romani families to seek better conditions, which means their children fall out of the education system and they experience deintegration.

The war has stalled the deinstitutionalization of Ukraine's children's institutions. Europe has taken various approaches to accommodating children's homes that were evacuated in an organized manner. These have including retaining the existing structures of the Ukrainian institutions, dissolving them, not recognizing the rights of the directors of these institutions, and appointing local guardians in the host countries. Children and staff members at children's homes were not prepared for this form of accommodation.

Ukrainian parents are often poorly informed of their children's rights and the need for strict compliance with them, in particular the unacceptability of physical punishment and other aggressive disciplinary tactics. Ignorance of these rules results in punitive sanctions and even the removal of children from parents in European countries, which has a traumatic effect on children.

Even though European countries have made significant efforts to integrate Ukrainian children into school environments and Ukrainian schools have continued to provide remote instruction for children who left the country, many children are at risk of falling out of the education system, are not receiving instruction that matches their age, are losing one or even two years of schooling, and are under tremendous stress (they have to learn in their non-native languages, take promotion and graduation exams, and maintain a double school load – in their countries of emigration and online in Ukraine). This situation is particularly hard on Romani children, who are traditionally vulnerable within the education system.

While refugee children in European countries are largely covered by medical care within the framework of national healthcare systems and volunteer initiatives, the situation is worse with psychological care, which almost every child who has experienced war and emigration needs. This is due not only to the language barrier and the lack of staff and resources, but also to continuing distrust in this type of support, stigmatization, and the absence of a culture of seeking psychological care.
1. Evacuation, border crossing, and accommodations for children from several vulnerable groups
Readiness for emigration, urgency of the decision to move, and choice of country obviously differed for families depending on their initial situations and factors like experience with labor migration; level of education and qualifications making it possible to find work in another country; the presence of relatives or friends or an active Ukrainian diaspora abroad; the host country's geographical, cultural, and linguistic proximity to Ukraine; refugee support programs in the country of emigration; and so forth.
Parents often made the decision to leave and move to a different country without any input from their children, who were simply informed of the adults' decision on the need to evacuate.
"Nastya's a child. What's there to discuss with her?"

Vitaly, immigrant, father of a 13-year-old daughter.
The study "Ukrainian refugees: who are they, where did they come from and how to return them" (Centre for Economic Strategy, 22 February 2023) shows that a relatively high share of refugees (almost 58% of the sample) are made up of people who are well-adapted to emigration: people who had a propensity for labor migration before the war, as well as highly qualified professionals with average to high incomes before the war. The so-called "classic refugees" are much more vulnerable. These include poor, middle-aged women with children (almost 25% of the sample) choosing geographically close countries (Poland, Czech Republic) and large cities who emigrated during the initial period of the war from territories where there were no active hostilities. Another vulnerable group (almost 16%) were refugees from territories seeing hostilities. These refugees suffered most from the war and often had nowhere to return to. They emigrated in a later period and chose countries with good benefits and assistance programs (for example, Germany).
Some countries turned out to be transit countries. For example, the first wave of refugees in Georgia was made up of Ukrainian tourists who were there for the ski season when the war started. Over time, most of them moved to European countries or returned to Ukraine. The second stream of migrants was made up of residents from occupied regions (Mariupol, Kherson, Zaporizhzhia Oblast, and others). This group was mainly made up of people suffering from the hostilities, so they were worse off financially than the first stream. These were mainly women and children, the absolute majority of whom arrived in Georgia via Russia. After solving problems with documents, many of these people aimed to leave for Canada (through the large Ukrainian diaspora in that country) or European countries with robust programs for helping Ukrainian refugees.
The Baltic countries were also transit countries to a certain degree. Refugees, generally residents of occupied territories, end up there via Russia and continued on into Europe. In Latvia, the state does not envisage any aid system for transit refugees who do not plan to live there. It does not offer places for rest or overnight stays, food, or any other infrastructure. Families arriving at the train station in Riga simply wait there for the next train. Many arrive without money or suitable clothing and do not know anyone in the country. Assistance for such people is only provided by volunteers and concerned citizens (report, June 2022).
In the EU, most Ukrainians have the right to receive temporary protected status (for a year with the possibility of extension), which most refugees have taken advantage of. Even though this status provides the right to reside, work, and receive an education and medical care, living conditions for Ukrainians vary widely from country to country in the EU, since some countries, like Germany and Belgium, provide significant social payments, while others provide low payments, if any. In addition, Ukrainian citizens can spend up to 90 days out of a 180-day period visa-free in the EU, and they can also apply for asylum. In other European countries that are not part of the EU, Ukrainians have similar measures of temporary protection and asylum.
In this section, we will not describe in detail the tragic circumstances of evacuation for Ukrainian refugees, the circumstance of their protracted and often agonizing paths to safe countries, or the assistance they received from volunteers, nongovernmental and humanitarian organizations, or concerned people. Instead, we will focus on the problems of several vulnerable groups in emigration. These include children in institutions, unaccompanied children, and Romani children.
1.1 Unique features of emigration for children in institutions and unaccompanied children, problems with registration, approaches to settling them in European countries
In June 2022, the European Commission put the number of unaccompanied/separated children from Ukraine in EC countries at almost 23,000, noting that this figure was based only on partial data from countries and assuming that the actual number of such children in the EC was probably much higher (The EC Staff Working Document "Supporting the inclusion of displaced children from Ukraine in education: Considerations, key principles and practices for the school year 2022-2023", 30.06.2022).
Ukrainian human rights organizations have noted with concern the lack of accurate information about unaccompanied children abroad and discrepancies with their records in Ukraine and have notified international bodies about this. After reviewing Ukraine's state report at its 91st session in August 2022, the UN Committee on the Rights of the Child recommended working with receiving countries to step up measures to identify and register more unaccompanied or separated children fleeing the armed conflict for the purpose of family reunification.
Recognizing the acute need to share data on people emigrating abroad with children, the Ukrainian Ministry of Social Policy sent a proposal to 23 EU countries to enter into intergovernmental agreements about monitoring the situation of Ukrainian children abroad and sharing information, including children's information. For now, only two such agreements have been signed – with Poland and Lithuania.
A separate problem is the difference in Ukrainian and European border crossing laws as they concern older adolescents aged 16 to 18. Ukraine's border crossing rules for Ukrainian citizens allow children this age to cross the border alone without an authorized adult and without being temporarily listed in consular registers at Ukraine's diplomatic representative offices abroad. This means that Ukraine does not collect information about the number of unaccompanied 16-18 year olds who leave Ukraine and does not know where they are living or the terms of their residence abroad. However, Germany, Poland, and Italy have the practice of detaining unaccompanied 16-18 year olds and placing them in specialized institutions for unaccompanied adolescents (coalition report of Ukrainian NGOs for the UN Committee on the Rights of the Child, 2022).
1.1.1 Institutional vs. family placement
The de-institutionalization of children's institutions in Ukraine has been significantly complicated by the war and forced mass migration. Ukrainian children's rights defenders have called for it to continue in wartime, and the UN Committee on the Rights of the Child also recommended this in 2022. Our monitoring study showed that European countries have different approaches to housing children evacuated in an organized manner as part of children's institutions.
Within the framework of governmental agreements between Ukraine and Lithuania, several groups of children from Ukrainian children's homes and the children of staff members at Ukrainian state institutions were evacuated to Lithuania in the spring of 2022. Upon their arrival, they were placed in specialized camps prepared by Lithuania with the same groups they arrived in the country with. Even though this procedure was introduced to protect children from illegal adoption, Lithuania also pointed to possible negative consequences for children from not being placed with families, where children who have suffered difficult, traumatic events would be more comfortable from a psychological standpoint. Lithuania aims insofar as possible to follow a policy of de-institutionalization: The country does not have children's homes, and children are generally assigned to families or live in small groups (about 10 people) in "family homes" with "professional parents." Registration of people who wanted to become temporary guardians of children from Ukraine had already been suspended by March 2022; by that time, over 900 applications had been received from potential foster families. Naturally, this isn't about the applications, the majority of which would not have been approved, but it illustrates that it would have been potentially possible to move a fairly large number of children into the families of potential guardians. As of now, most of these children have left Lithuania.
As of 17 March 2023, 445 Ukrainian children who arrived in the country without parents were under provisional guardianship. The Orphans' and Custody Court (there is one such court in every municipality) handles temporary guardianship and further monitoring of a child's safety and well-being; it is overseen by the State Inspectorate for Protection of Childrens' Rights. The court checked the Ukrainian citizens the child arrived with (relatives, acquaintances, trainers, teachers, and so forth) as candidates for guardianship; Latvian citizens had to go through a special procedure for this role. The court could also appoint a guardian if the child did not have identity documents or if the documents were issued within occupied territories of Ukraine, for example, Donetsk or Luhansk oblasts, and were therefore not recognized by the European Union. The Latvian Ministry of Foreign Affairs has released guidelines for these cases and recommended that the relevant Latvian agencies use other documents to establish a blood relationship or, if this isn't possible, ask a court to recognize a blood relationship on the basis of the unrecognized documents. The need to prove a blood relationship through a complicated procedure puts families under additional stress.
Our study identified cases where, because of differences from the Ukrainian understanding of the unaccompanied child status, children from children's homes that were evacuated in an organized manner were deemed unaccompanied children, even though in Ukraine these children's official guardians were the directors/staff of the children's institutions. For example, in accordance with the understanding that de-institutionalization is the best practice for orphaned children in Italy, children from Ukrainian children's homes were not placed together. Instead, one of two children were placed with Italian foster families. These families, however, were not prepared for long-term guardianship and the children were later moved to Italian institutions. This situation was unexpected and traumatic for both children and staff members, who were forced to deal with the unfamiliar Italian judicial system for children's affairs.
The director of a children's home that was evacuated to Italy on 17 March 2022 reported that her right to act as guardian for 24 children was not officially recognized in Italy. When they were being evacuated, the children were accompanied by four staff members from the children's home, two of whom then returned to Ukraine. One to two children were placed with Italian foster families, while the director lived with four of the children. After one and a half months, a number of the families refused to continue serving as guardians for the Ukrainian children, so nine of them ended up in an Italian children's institution. The director spent a lot of time in courts, fighting for her right to serve as guardian for the children. (Interview with ADC Memorial, summer 2022, Italy).
It was reported that in April 2022, 63 orphaned children arrived in Sicily on a special flight. Under a Juvenile Court decision, they were appointed Italian guardians and placed in small family-type children's homes in different localities in Sicily.
However, the practice of de-institutionalizing children from Ukrainian children's homes is not ubiquitous in Italy. For example, with assistance from the Ukrainian association Zlagoda in Bergamo, the small commune Rota d'Imagna, which is outside Milan, received an entire children's home from Berdyansk, where 93 children aged eight to 18 were being raised as of late December 2022. This was an exception for Italy – family-type children's homes generally do not accept more than 10 children. With the agreement of Prefecture Bergamo, a juvenile court in Brescia issued a decision that this arrangement was preferable for the children. This children's home arrived in Italy via Poland. This was already its second move: In 2014, it was moved to Berdyansk from Donetsk Oblast. (L'orfanotrofio ucraino che ha cambiato un paese delle valli bergamasche, 25.12.2022, ilPost).
There have been cases where juvenile courts found that the director of a Ukrainian family-type children's home had the right to custody. One example of this was the decision of a Bolzano court in relation to seven children from a children's home that was evacuated as a group in April 2022. The court specified that minor citizens of Ukraine who are accompanied not by a parent, but by another "family member" cannot automatically be classified as minor unaccompanied foreigners.
On 13 April 2022, the Italian minister of foreign affairs made a statement on this matter in Italy's Chamber of Deputies: "Since many minor Ukrainians arrive in Italy with a person who is not their parent and who cannot be classified as an accompanying person or legally responsible subject within the framework of our legal system, I can guarantee that all the relevant bodies will devote great attention to making decisions that respect the sensitivity of the minor and are most favorable for their best integration. Assigning a minor to the same adult or guardian they arrived with in Italy is usually preferable to placing them in a commune because of the previous emotional connection."
In Italy, cases where the powers of the people who accompanied the children during evacuation are not recognized involve relatives of those children: Sometimes powers of attorney for a grandmother or aunt or other documents confirming their blood relationship with a child or their powers are not recognized, and juvenile courts appoint an official guardian, thus separating children from the people they came with to Italy.
There was a case where authorities did not recognize the right to custody of a grandmother who came to Italy with her grandson and had a power of attorney from the child's mother. The child was placed in a foster family apart from their grandmother; the child's mother had to travel to Italy from Ukraine and prove her parental rights in court.
As of late December 2022, statistics for Ukrainian children in Italy show that of 5,042 unaccompanied children, the majority – about 4,200 (83%) – were placed in families and 17% – about 850 children – were placed in institutions. Of children placed in families, 46% were with their own relatives living in Italy (mainly (over half) with their grandmothers), while 54%, or almost 2,270 children, were with families they had no relation to (data from the Ministry of Labor and Social Policies, Minori stranieri no accompagnati (MSNA) in Italia.Ministero del Lavoro и delle Politiche Sociali. 31.12.2022).
Cases of institutional placement and cases where children's homes retain their structure and functions in emigration have also been recorded in Germany.
In the first days of the war, a social rehabilitation center was evacuated to Germany. This included 35 children aged 5-12 and almost 10 Ukrainian staff members, the director, and the official guardian – a pastor. The children were from troubled families, and their parents had been deprived of their parental rights. In Ukraine, children spent at least two months in the center; they spend six months there on average, but many stay there until they reach the age of majority and even beyond that. There were cases when children left this center and returned from Germany to their parents/guardians in Ukraine, but the majority remained in the institution, since their biological parents or guardians could not or were not interested in bringing the child home during wartime, especially from abroad. Some of the children have relatives who also ended up in Germany and spend some time with the children. There are also so-called "godparents" (Paten) – non-Ukrainian families who talk with the children, take them for holidays, and give them presents.
Family-type children's homes evacuated to Switzerland are under the patronage of social services and organizations. They help parent-caregivers handle financial problems and receive material and other assistance. However, difficulties can arise in this kind of cooperation because of the language barrier and ignorance of organizational-legal procedures and requirements.
"Communication with the Association [which helps with the upkeep of the children's home in Switzerland] and its representatives is not good. There's a problem: We don't speak German very well yet, so it's hard for us to convey our position. Sometimes the social workers draw inexplicable conclusions. For example, we were told that we didn't select the school correctly, but we never even discussed this question."

Parent-caregiver at a family-type children's home in Switzerland.
They don't bring anything on a platter. You have to talk to the social worker, to state what you need."

Interpreter for Ukrainian refugees, Switzerland.
1.1.2 Removal of children due to problems in refugee families
Sometimes Ukrainian children end up in institutions or foster families in their new countries for other reasons. For example, social services can remove them from Ukraine families if they believe that the children are in a dangerous situation due to domestic violence, harassment, or other serious risks. Scandinavian countries take a rigid stance in such situations – we know of at least five cases where children were removed from Ukrainian families in Sweden
In August 2022, six children ranging from three months to 12 years in age were removed from a large Ukrainian family in Sweden. The reason was complaints from the oldest daughter about sexual harassment by her stepfather (the father of the two youngest children). These suspicions were not confirmed by the investigation, but the children had not been returned to their family at the time of this writing. The older daughter was placed in a special institution because she was found to have psychological problems; the other children were sent to different temporary families and did not speak with each other (except for two children who ended up in one family). The mother was not allowed to see the children for several months and was not told where they were living, even though she was not personally accused of anything and could have acted as the sole guardian for the children. The problem was exacerbated by the fact that the adults and some of the children in the family were Deaf and unable to produce oral speech, using Ukrainian sign language instead. Only one temporary family had Ukrainian-speaking people in it. The other people involved – temporary guardians and staff at the special institution where the oldest daughter was sent – did not know Ukrainian, Russian, or sign language. An attorney retained by a human rights organization, found that the infant was placed in a temporary family even though the conditions there had not been examined in advance. The attorney tried to get in touch with Ukrainian child protective services to get at least a clearer idea of the family and to make sure that the family did not disappear from the social services' field of vision if they returned to Ukraine, since the children in this family were clearly vulnerable, but communication was very difficult. At the time of this writing, the family was in Sweden; the adults were living together, but separately from the children, whom they were allowed to see. Social services did not return the children to them, because they believed they were not capable of caring for them. One of the arguments in favor of this was that the mother was pregnant again.
A better considered approach to preventing domestic violence and other violations that could result in children being removed from families was noted by respondents in Norway, where Ukrainian parents are informed of children's rights and accepted parenting standards in the country, which are not always the same as the ones common in Ukrainian families.
"The Ukrainians have a stereotype that children are taken from their families for the slightest pretext. Many are even afraid of going to Norway because of this, probably due to Russian propaganda. It's the first question: Were your children taken? Of course children are removed, but that's an extreme measure. I've never heard of that happening in our commune, and it is not heard of in general. But what's good here is that the school held a special lecture for parents. A specialist from Barnevernet (child welfare service) came and provided an orientation. He explained the rights and obligations: you can't beat children or raise your voice. If a problem is identified, then cooperation with Barnevernet is mandatory – parents can't refuse it or ignore this assistance. A social psychologist is involved, and an interpreter is present for all consultations with parents. This assistance is very delicate. For example, we have children who cause problems at school. In our case, consultations are initiated by the school. A specialist comes, sits in classes, observes, takes notes."

Assistant teacher in a secondary school, northern Norway.
1.1.3 Risk of illegal adoption, worker exploitation, human trafficking
Temporary guardians in European countries are warned about the ban on adopting Ukrainian children in wartime (except in cases where the procedure was started prior to the hostilities) and must give their informed consent that the children under their guardianship will return to Ukraine after hostilities end.
In the summer of 2022, there was an attempt to illegally adopt children evacuated from Kirovohrad Oblast from the Perlinka (Pearl) children's home in Lithuania. The alarm was raised by a volunteer who visited the children's home before the war and was in touch with children during their evacuation. The accuracy of this account was confirmed by the director of Center Against Human Trafficking and Exploitation in Kaunas and a representative of the Lithuanian Ombudsperson's Office.
According to a volunteer, as soon as the children left Ukraine for Poland, the children's home director told the Lithuanian escorts that families from the US were prepared to adopt several of the girls and that he was getting ready to organize their move. This raised the escorts' suspicion, and they refused to release the children, since their job was to deliver everyone in the whole group to Lithuania. An investigation was launched upon arrival in Lithuania, but the children who were planned to be taken to the US were not isolated from the director and were thus subjected to threats from the director and harassment from other staff members. The details of the investigation were not disclosed, and we do not know anything about the results of the prosecutor's check. There are doubts that the children were provided with sufficient protection, since most of the children were returned to Ukraine in the summer. At the time of this writing, the girls who experienced the threats and harassment were in the same institution in Lithuania, and their location is known to the director of the children's home. One of the girls has already turned 18 and feels safe by and large, but the other three girls continue to live under the threat of being returned to the Pearl children's home in Ukraine. According to the volunteer, they are all in a difficult psychological state and are very afraid of returning to Ukraine and facing retaliation from the directors of the children's home. Judging by its website, the children's home is still operation, and nothing is known about the culpability incurred by its directors.
Additional risks faced by children have been documented in Moldova. In these cases, parents who left Ukraine with their children abandon them abroad and return to Ukraine or travel to other countries for work or for purchases. The adolescents live on their own in housing rented by their parents, often without the required support and supervision.
1.2 Discrimination of Roma refugees from Ukraine when crossing the border and finding accommodations in Eastern and Central Europe
The European Commission estimates that there are almost 100,000 Romani refugees from Ukraine. Of these, up to 50,000 are in Poland – these are primarily Roma from Kyiv, Kharkiv, Donetsk, Odesa, and Zhytomyr oblasts (unofficial count of the Romani social organization Towards Dialogue Foundation). It is assumed that the share of children among Romani refugees is higher than among ethnic Ukrainians because Roma traditionally have many children.
Poorer Roma have ended up in countries closer to Ukraine like Poland, Moldova, and the Czech Republic, while Roma who had resources and better standards of living before the war were more likely to go to Central or Western Europe. A survey of Roma from Ukraine who are still in Poland found that a significant majority of them do not plan to go to Western Europe: This is the first time that many of them have been abroad in their lives, and since the reality of the West is unfamiliar to them, it is easier for them to adapt in Poland, which is geographically, linguistically, and culturally closer to them.
"I have never seen such hospitality. When I arrived in Poland, I was shocked that people were trying help however they could. It was hard for me at first, but this is not the first time I have been a refugee. We lived in Donetsk and then moved to Lviv in 2014. When the Russian invasion started, I decided to flee to Poland, since it was the closest country and the language is very similar to ours. I plan to return to Ukraine with my children when the war ends. My children miss their home terribly, and our roots are there."

Female Roma refugee, 36, living in a refugee center in Warsaw at the time of this interview.
1.2.1 Problems with documents
A unique feature of migration among Roma is that they move in large family groups. Here is a typical documented case: a family group from Mariupol made up of 11 adults and 25 children from infants to older adolescents was forced to emigrate through Russia and cross the border in Narva (Estonia) to make its way to Germany (interview with ADC Memorial, June 2022). Considering the endemic problem of identity documents for children and adults, Roma face the risk of being detained abroad.
In a report (March 2022), the European Roma Rights Centre (ERRC) says that Roma children escorted not by their parents but by other adult family members were often refused entry into Moldova and EU countries. In Hungary, about 10%-20% of Roma trying to cross the border were undocumented. Roma sometimes tried to use baptism certificates as personal identification, but such documents were not always accepted. Our monitoring studies identified problematic situations in Lithuania, Poland, and Moldova that arose on the border because of a lack of documents.
There have been frequent cases among Roma where early, unregistered marriages caused problems crossing the border. In these cases, an adolescent under the age of 16 was viewed as an unaccompanied child without legal representatives (Art. 313 of the Ukrainian Civil Code bans children under the age of 16 from leaving the country on their own). Such cases have been documented at the border with Moldova, for example.
Roma who are stateless or are citizens of other countries but who permanently reside in Ukraine and have suffered from the war face bureaucratic barriers when attempting to register and receive assistance. There have been cases when members of one family, who were citizens of Moldova, attempted to receive protection in Lithuania as refugees from Ukraine and were not able to do this because they could not prove that they actually lived in Ukraine.
There are probably many cases like this, since approximately 10%-20% of Roma living in Ukraine are stateless or are at risk of statelessness (report: Stateless people and people at risk of statelessness forced to flee Ukraine. European Network on Statelessness. 10 March 2022).
"My husband and I crossed the border through Moldova and then went to Poland. We lived in Ukraine for 20 years before the war. My husband is 70. He only has a birth certificate issued in the Soviet Union. My husband got sick, and we didn't get him a new passport after the dissolution of the Soviet Union. He is now a stateless person."

Roma woman, 59, refugee from Kherson Oblast living in Poland.
A group of Zakarpattia Roma from Ukraine with Hungarian citizenship were vulnerable in terms of documents. According to a study by the Romaversitas foundation, they did not receive assistance in Hungary or other EU countries, even though they were theoretically entitled to the same benefits as other Ukrainian citizens. In May 2022, the Czech Republic tightened rules for receiving refugees from Ukraine that did not offer temporary protection to people who were citizens of EU countries. The Czech Ministry of Internal Affairs announced its intention to send Hungarian citizens to Hungary, in particular Roma, who were living at the central railway station in Prague. In June 2022, the Czech authorities closed the assistance center at the railway station because it was overburdened and, as a compromise, set up a tent city for Roma in a district of Prague, where Roma with Hungarian citizenship were placed. The idea that the majority of Roma in the Czech Republic had Hungarian citizenship was used as a pretext for refusing assistance. An independent study by PAQ Research (August 2022) refuted this: Only 150 Roma out of over 5,000 had Hungarian citizenship.
1.2.2 Problems with xenophobia and discrimination
Unfortunately, even Roma families from Ukraine who reached safe neighboring states faced significant problems with integration, xenophobia, and restrictions on social opportunities. Roma suffer from stereotypes and poor attitudes on the part of local residents, other Ukrainian refugees, volunteers, and officials.
"I am so upset that if something happens, everyone will think that the Roma are to blame. If something is stolen, they think it must be the Roma. I'm tired of always proving that I have nothing to do with it."

Roma woman, 40, living in Warsaw.
"I was at the train station where volunteers where giving out free kits to Ukrainian refugees. I wanted to take one for myself and my daughter. Then I heard them speaking amongst themselves: Roma aren't Ukrainians, so why should we give these kits to them. I was very offended and wanted to object, but I just wasn't up to it. So I started to not react."

Roma woman, 45, living in Poland.
By April 2022, the independent European media network Euractiv was reporting that many Roma fleeing to Hungary because of the war in Ukraine were gradually returning home because of discrimination and refusals of humanitarian aid. In November 2022, the independent study "Solidarity with Ukrainian Refugees in Hungary" was published. This report revealed the lack of desire on the part of humanitarian organizations to place Roma in refugee centers, the lack of opportunities to rent private housing, the major lack of information, and, overall, the absence of assistance on the part of the Hungarian authorities and humanitarian organizations.
Many Roma were forced to return to Ukraine from the Czech Republic or move on to Western Europe because of a lack of humanitarian aid and because the local authorities did not take any actions. Volunteers from the "Czechs Help" initiative reported (March 2022) that some Czech dormitories evicted Roma who fled Ukraine with no grounds. In December 2022, Czech human rights defenders released a statement about the continuing difficult situation of this particularly vulnerable groups of refugees. Many did not receive medical care because staff at refugee centers undermined this, while children did not attend local schools. An investigation conducted by the office of the Czech humans rights ombudsperson at several refugee assistance centers showed that Roma were only allowed into the registration center if they were escorted by NGO staff or police officers, while other Ukrainian citizens were able to enter on their own. The Roma were expected to have housing as a prerequisite for temporary protection applications, even though this was not a requirement for other refugees.
An independent study by PAQ Research (August 2022) showed that one-third of Roma refugees from Ukraine faced intolerance in the Czech Republic, while one in six encountered discrimination of the part of the government. In June 2022, the mayor of Bílina (Czech Republic) said that Roma from Ukraine would not be allowed to live in her town. Citing the complex socioeconomic situation in the region and a similar statement by the Ústecký Region governor, she called Ukrainian Roma "unadaptable" – a term that the Nazis used about the Roma population during World War II. In late June, the Czech Refugee Affairs Department of the Ministry of Internal Affairs gave into the racist attacks from the mayor's office and rejected plans to house Roma women and children in the city. It's worth noting that anti-Roma populism also met with organized resistance: In May 2022, ministers and parliamentary deputies in the Czech Republic left a meeting in the Chamber of Deputies after a right-wing politician made racist comments about Roma refugees from Ukraine
Activists who help Roma refugees in Poland reported that Roma are often not allowed into refugee reception centers or even railway stations because they are blamed with being aggressive and stealing. Cases of discrimination have been recorded on the part of volunteers when Roma are crossing the border (Roma were identified by their appearance and sent to the end of the line). Dormitory managers have turned away and thrown out Roma, volunteers have refused to give them the clothes they needed, and Ukrainian women did not want to share a room with Roma women, saying that they are "dirty," and so forth.
Discrimination has also been allowed by officials: In the summer of 2022, the conductor of a humanitarian train from Przemyśl to Hannover prohibited Roma from sitting in the same car as other refugees, and the mayor of Przemyśl prohibited the assistance center from accepting Roma.
"The mayor kept watch at the station all night, making sure that we didn't take any Roma to the assistance center at Tesco, even though we had over 400 free beds. Even just to sleep for a couple of hours. At the same time, right in front of my eyes, almost 50 Romani children and their parents were forced to sleep on the platform, right on the pavement surrounding the station. He even sent away the taxis we wanted to use to take them to the center and told our volunteers they couldn't help them. After that, the mayor came to the center. He was looking for me, threatening to arrest and deport me, even though the only thing I'd done was put five Roma in a car so a volunteer could drive them to the center to spend the night. Some of the family was already with us, one child had a heart problem."

Member of a group of volunteers helping refugees, June 2022. Report ADC Memorial, Roma From Ukraine: A Year of War and Flight, April 2023.
Finally, the Polish ombudsperson took control of the situation with discrimination against Roma in Przemyśl in late November.
Cases of discrimination on the part of several charitable initiatives have been recorded in Romania. For example, a large group of Romani refugees complained that they were refused humanitarian aid in Budapest. The incident was caught be a camera and sparked criticism of the group giving out the food.
1.2.3 Housing segregation of Roma refugees
Roma in a number of countries have been segregated from other Ukrainian refugees. In May 2022, the Moldovan media found that Roma refugees, Azerbaijanis and members of other minorities in Chisinau are usually housed separately. A CNN report that came out in August 2022 described an abandoned university building in Chisinau that was turned into a shelter for refugees as an example of the terrible living conditions of Ukrainian Roma in Moldova. The building where over 100 refugees – almost all Roma – lived had only one working tap with drinking water; a portable shower room provided by UNICEF was set up on the street. The Moldovan government's Crisis Management Center denied intentionally segregating Rome refugees from other Ukrainians in the shelter, saying that they were placed there so as not to separate "large families of ethnic Roma that cannot be placed in various centers."
The practice of segregating Roma in separate, poorly equipped shelters has also become widespread in Poland. Humanitarian organizations explained this as a desire to avoid tensions and conflicts between Roma and other Ukrainian refugees.
According to reports from Romea.cz, Ukrainian Roma at the Czech refugee reception center Černá louka were housed in a special area separated by tape and overturned tables. They were not allowed to leave the place allocated for them, and they could only go to the bathroom if they were escorted by staff at the center. According to Czech NGO staff and activists, Roma families were mainly placed in tent camps, while tens of thousands of other Ukrainian refugees were provided with shelter in private homes and comfortable dormitories. The camps turned out to be the only place where Roma could find shelter, so their closure by the authorities (for example, a camp in Brno where Ukrainian Roma who had previously stayed in the railway station lived was closed because there was supposedly no need for it) became a critical problem.
Segregated housing for Roma in temporary camps in Hungary made it impossible for Roma children to enroll in school (along with the fact that many schools did not want to accept these children).
Even though Western European countries have not typically placed Ukrainian citizens in refugee camps, this practice does exist in Germany, and cases have been documented where a large percentage – if not all – of the camp residents were Roma:
"After Latvia, we went to Poland, and then on to Germany. We registered at a refugee camp in Berlin. We were there for two days and were then sent to a different camp in Giessen. It was absolutely terrible there. It was very dirty and messy. There was trash everywhere. We simply couldn't live there and decided to leave, even though the administration said we couldn't. They said that we were already registered with them, that we had been fingerprinted and could only be there. Still, we decided to risk it and, following our relatives' advice, we went to Hamburg. From there, we ended up at the camp in Boostedt. This was a very nice camp, where half of the residents were Ukrainian Roma, mainly from Kherson and Mykolaiv oblasts. This was a great joy for us, because we knew almost all of them personally; we constantly visited each other, talked, went into town together, and so on. We hoped that we would be left there permanently and not moved anywhere else, because we were all happy with it. But three weeks later, we were told that a new group of refugees was coming and we would be moved to another camp. After we left, that camp only had Romani people. Now I think that maybe the camp administration didn't understand that we were Roma, so they decided to send us to a different camp. In any case, the day after we left, a large group of our relatives arrived there, and there were no problems finding space for them."

Interview with a Roma refugee from Kherson, Germany. Report ADC Memorial, Roma From Ukraine: A Year of War and Flight, April 2023.
Roma had a harder time finding housing outside of centers not just because of xenophobia and bias, but also because Romani people usually left Ukraine in large families and it was harder to find housing options for them than it was for a family of two or three people. Examples of cooperation between social services and volunteers on this matter and assistance finding housing or at least neighboring rooms were found in a number of countries.
In the spring of 2022, a Roma family of 13 staying in a temporary center in Lithuania was in need of public housing. It was quite difficult to find any options for such a large family in a short timeframe, but the family was ultimately offered housing where they could all live together.
The fact that many Romani families in the first wave of emigration were not received in Europe on equal footing with other Ukrainian refugees, had no choice but to return to Ukraine, and then had to seek refuge abroad again following the escalation of the war in the fall had a very unfavorable effect on children and their physical and mental health, education, and integration.
1.3 Problems of evacuation through Russia
In wartime, residents of temporarily occupied territories and, often, frontline regions of Ukraine, do not have any way to reach the EU or territories controlled by Ukraine than by passing through Russian territory. The trauma of this kind of evacuation includes a long trip requiring money, filtration at checkpoints, and the risk of being detained and subjected to interrogation and torture.
A dangerous route is moving from occupied territories through unofficial border crossing points, which respondents called "backdoor paths." This kind of crossing is handled, for a large fee, by private operators that drive people to the border. Then these people must walk through "no man's" land and then switch back to vehicles once they reach the Ukrainian side. For example, people from occupied Luhansk Oblast can reach Ukraine's Sumy Oblast through Russia's Belgorod Oblast. Refugees undergo checks, interrogations, and filtration on both sides of the border.
Unaccompanied children also navigate this path. Below is the story of a 16-year-old adolescent from a village in the Donbass region that is in Ukrainian-controlled territory but is close to the border of the so-called "people's republic." By 22 February 2022, the village was occupied by soldiers of their "people's republic." The boy left Kyiv for Europe, where his older sister was living, and it took him an entire week to reach Kyiv from his village: First he went through Belgorod Oblast, then through filtration points into Sumy Oblast, Ukraine, and then on to Kyiv from Sumy.
"In 2022, the war started where we were on 15 February. We woke up to a terrifying roar on 24 February. They were firing Grad, Torpedo and Smerch [missiles], thousands of missiles were flying at us. We figured that they were already shooting at Kharkiv. We were at the frontline, so we had to crawl down into the basement… When we crawled out of the root cellar, we heard screaming over a loudspeaker: 'Ukrainians, surrender! The Zelensky regime has fallen. Save your own lives.' But there was no one to surrender to: The Ukrainian Armed Forces left 24-25 February. They even abandoned two tanks. In the square, they hung up flags [of the 'people's republic'], the flag of the Don Cossacks – a deer pierced with an arrow, the Russian flag… There was no longer an opportunity to reach us from unoccupied Ukraine or to reach unoccupied Ukraine from where we were. An acquaintance tried to get home. They were shelled, four shuttle buses. Everyone died.

At our passport office, they started issuing 'people's republic' passports. Anyone who didn't receive a passport had to get a pass there. Parents started to be afraid of the military recruitment office and army mobilization [for the 'people's republic']. All the older kids at school were added to the military register.

I decided to leave at the end of 2022. A courier took me along a 'backdoor path.' We took a bus to Belgorod, in Russia. I told everyone I was 'going to my uncle's to celebrate New Year's' [there is no uncle in Belgorod]. It was expensive, but my payment was helping an 88-year-old woman in a wheelchair [the boy's way was paid by this elderly woman's relatives]. We drove into Russia, but it turned out we had to pass through a checkpoint during our approach to Belgorod (an emergency had apparently been declared in the city). They checked documents, they checked everyone in databases. I was taken to the district department to be interrogated. I asked the old woman for a sedative. I was so nervous I couldn't speak. I was shaking. Russian police officers interrogated me for a long time at the district department of the village NN. It was terrifying. A cop with an automatic weapon was standing over me. During the questioning, I gave the address where is was supposedly going to visit my 'uncle.' There was a question: 'how do you feel about the war.' They took my fingerprints and forced me to give a spit sample for my DNA. I was only released toward morning. The entire bus waited for me until morning. The old woman's blood pressure was close to 200.

We drove through Belgorod to a checkpoint in NN. That was already the border, Sumy Oblast, Ukraine. I was also interrogated there, this time by Ukrainian border guards. Then at the filtration point they checked my phone. Then soldiers questioned – 'was I cooperating with the occupiers, had I seen equipment.' It wasn't as scary. I told the truth, that I was going to my sister. The hardest was 'no man's land': I had to carry the old woman, her wheelchair, and all her stuff on my back for three kilometers – the tires on the wheels were flat (they may have been pierced by Russian border guards), the road was deep in mud, and we had to walk on foot. Later I was covered in bruises from this.

Then we took a bus from Sumy to Kyiv, where I was met by acquaintances. I was wearing a smart watch. It showed that I had slept two hours that week."

Interview with ADC Memorial, April 2023, in a European country.)
Legal border checkpoints for entry into the EU are far from the theater of war: Refugees must cross all of Russia from the south to the northwest to reach the border with Estonia or Finland, or make their way into Latvia through Russia and Belarus. Below if the testimony of a Romani woman from Mariupol whose family had to escape through Crimea and Rostov, travel to St. Petersburg, and cross the border in Ivangorod/Narva to reach Germany.
We left on our own, in our own cars, which were still intact. There were about 40 of us. There were six cars. They were all crammed with people. Other Roma left Mariupol with us. There was a total of about 150 people. We headed in the direction of Kerch. From there, we decided to make our way to Rostov, to our relatives. It was already impossible to head in the direction of Ukraine – there were Russian soldiers everywhere, and they only let people through in the direction of Russia.

We went through 27 Russian checkpoints from Melitopol to Crimea, to Dzhankoi. We were stopped at each one, and our cars and our persons were thoroughly searched. They look at the men particularly carefully: They forced them to undress and looked for marks from gun butts. We didn't get any sense of particular dislike from the soldiers. They treated us normally, but it was still terrifying every time the soldiers approached the cars and forced us to get out and explain who we were, where we were going, and so on.

We arrived in Kerch at 1 a.m. We stopped there to rest. Some people noticed us. They saw that our cars had Ukrainian plates and offered to help us. It turned out they were some kind of officials. We were put up in a hotel, where we spent the night and were fed. In the morning we went on to Rostov. The administration even offered an escort to Rostov, but we refused because we would have had to wait a long time and we were scared that there would also be shooting in Kerch. That's how we ended up in Rostov. Our relatives took us in, and we lived there for almost two months. We were able to earn a bit of money there. We mainly worked in private gardens – digging and collecting trash for 100 rubles an hour. Then those who wanted to went on further. Some stayed in Rostov. Thirty-six of us decided to go to St. Petersburg and then on to the Baltics and then Germany. People said it was quieter there and you can earn a living. I have a son there.

Romani from Mariupol, interview in Estonia, June 2022. Report ADC Memorial, Roma From Ukraine: A Year of War and Flight, April 2023.
International volunteer groups, whose Russian members often operate in deep secrecy because of the risk of persecution by the Russian authorities, help refugees leave temporary accommodation centers in Russia, travel the long route to the border, cross the border, find the best route on the European side, and find money to cover all this and sympathetic people to house refugees, feed them, and provide them with clothing and other necessary items.
"A question came up in our volunteer chat: Who can take a young woman to the Estonian border in Ivangorod? She has a disability and is very young, but she's of age. The only document she has is a Ukrainian birth certificate. I was available, and I had a car, so we set off. Problems arose at the Russian border: They didn't want to let her through because she didn't have a passport. I was present for this because I had to be sure that she made it across the Russian border and that other volunteers met her on the other side of the bridge in Narva to accompany her to Europe. I was taken to a separate room, and an officer questioned me for a long time: Who are you? What is your relationship to this young woman? How did you find out about her? Who told you to bring her here? And I said: you know, we have a volunteer chat. I don't know anyone's name; we've never met. I'm available and they write: we have this prospect, at this address, 3rd entrance. Drive up at 10, a young woman will come out. Drive her to the border, that's it. Anyway, we spoke for a long time. In the end, he said: okay, we'll let her through when the shift supervisor leaves. And that's what happened."

Volunteer, St. Petersburg. Interview with ADC Memorial.
"The first stream of refugees from Mariupol started arriving during the first days of March 2022. There were many Romani people among them. They all came through Taganrog. After that, some went to various refugee centers, while others made their way to the border on their own and went to Europe. The people who were in refugee centers and were not able to travel independently tried to contact volunteers and then travel to the border with their help. For example, several Romani families, a total of 58 people, at a refugee center outside of Shatura, Moscow Oblast, got in touch with us in March and asked for help arranging travel to the EU. It was very difficult to find transportation for such a large number of people, so we had to transport one group first and then the other. Since they were afraid to travel to Europe separately, we had to find a place for the first group to stay in St. Petersburg while waiting for the others. We had several people with large apartments in St. Petersburg, so that's where we normally housed refugees. Aside from this large group, small Romani families also came. We also often housed them with volunteers, since they needed time to recover after this major shock and the long journey."

Volunteer, St. Petersburg. Reports ADC Memorial, Roma From Ukraine: A Year of War and Flight, April 2023.
For Roma, the problem with documents is related to the fact that they have close blood relations in both Russia and Ukraine, have always moved between the two countries, and have documents from before the war in both countries, including birth certificates for their children. All of this becomes a barrier to crossing the border.
"For example, we had a family of 15 from Mariupol. The reverse side of one of the children's Russian birth certificate said that he was a Russian citizen. So he couldn't leave Russia for Europe because he didn't have a visa. After this case, we started carefully checking all their documents and asking for additional information, photos of the reverse sides of their birth certificates, and so on. We have a pretty complex case right now, and we don't know what to do. There is a Romani family from Mariupol – three children and their mother. The father has already left for Germany, and they're following him. One child's documents were all in order. The second had a Russian birth certificate, but it was written on there that both parents were Ukrainian citizens, so there shouldn't be any problems with that. But somehow the third child's birth certificate has a stamp saying he's a Russian citizen. This was most likely some kind of mistake, but this mistake could cost us a huge amount of time, nerves, and money, because in these cases there is no procedure for renouncing citizenship, so we will probably have to prove in court that the document was stamped by mistake. There are Roma whose families we sent to the EU but who are themselves Russian citizens. These people don't have any legal way to leave Russia right now. They need to wait until their relatives return or become naturalized in the EU, and then they can submit documents for family reunification to the embassy and wait for a humanitarian visa."

Volunteer, St. Petersburg. Report ADC Memorial, Roma From Ukraine: A Year of War and Flight, April 2023.
Roma trying to leave Russia for Estonia were not let through by border guards from either country:
"We have had several cases at the border crossing in Narva when they didn't want to let Romani people through because of their registration. A family was traveling from Mariupol, but one of them had a residence permit for Mykolaiv, which is under Ukrainian control. This raised a lot of questions for the border guards. They didn't believe that this person was telling the truth and was really a refugee. They could have said: 'Okay, you and you, go ahead, but this one has to stay because he's not registered in Mariupol.' However, it's clear that a person from a large family could be registered in one city and live in another, or that he was visiting when the war started. As far as I know, none of these cases have ended badly. Everyone was let through in the end. But these situations took up a lot of time and nerves for both the Roma and for us.

…In terms of Russian border guards, there have also been cases where people stood in line for seven or nine hours, or even for entire days. The guards asked them many questions when they were checking their documents and did everything very slowly. They would fixate on passport photographs or some other document. But everything worked out fine with the Roma that we helped leave."

Volunteer, St. Petersburg. Report ADC Memorial, Roma From Ukraine: A Year of War and Flight, April 2023.
Human rights defenders have noted violations of human rights, including children's rights, on the part of Estonian and Latvian border guards, who deny temporary protection to refugees arriving via Russia or Belarus and do not allow them into the EU, using the phrase "a threat to EU security." Their decision to refuse entry is based on the fact that these refugees spent too much time in Russia and cannot therefore be trusted. People denied entry include people with a residence permit for the so-called "DPR" and "LPR" or people who hold passports from these unrecognized entities; multinational families where one member has a Ukrainian residence permit but not Ukrainian citizenship; and people with a criminal record, even if it is expunged or involves minor offenses. In these cases, the refugees must either return to Russia and try to appeal the denial, leave for the EU through another country (for example, Finland), or file a petition for international protection following standard procedures at the border crossing, which means that it will take much longer to cross the border and that it will be difficult to receive assistance.
"For example, there's a family of four adults and a one-year-old baby. They don't let the baby through because he was born in occupied territory and is recorded as Russian. Naturally, the family is not going to leave him and cross the border. However, the denial is written for only one family member. In the same way, they don't let people through who have a Russian passport."

Lawyer, Center for Human Rights (Estonia). Material of Radio Liberty, 30.03.2023: " 'Threat to EU Security.' Why Ukrainians aren't being let into the Baltics.").
2. Life of ukrainian refugees in emigration: main problems
2.1 Access to education
European countries officially guarantee Ukrainian children access to education without discrimination as part of national school systems, as well as additional measures of support proclaimed in connection with the military crisis (summer schools and language camps, additional financing for language courses and bridging classes, priority registration preschool, stipends for students, and so forth). The selection of an individual education trajectory (bridging classes, learning with children of the same age right off the bat, continuation of studies in Ukrainian schools online or in combination with a local school at the place of emigration) depends, of course, on what a specific country offers or allows for refugees, the child's age, and the views and capabilities of the parents. School is free, and many countries give children all the required textbooks and school supplies.
"Everything (for school) is free. They came, and everything was already in their desks – textbooks, workbooks, even book covers."

Mother of a 7-year-old child with disabilities and special educational needs, Switzerland.
"They give out textbooks, notebooks, and pens for free. If I run out of pens or notebooks, I can go tell the teacher, and he'll give me new ones. We do buy some things ourselves."

Adolescent, 16, Switzerland.
Educational problems like the language barrier, incompatible learning programs and timeframes for passing exams, a lack of teachers trained to work with second language learners, and a lack of resources cannot be avoided in a situation of mass migration and are handled differently depending on the country. But it is clear that the need to learn in a non-native language or take two programs at the same time (Ukrainian and foreign language programs) creates an additional burden for children, often lowers the effectiveness of instruction, and sometimes means that children drop out of school.
It's hard to say how many children are receiving a school education in a particular country because of the rapidly-changing situation and the shortcomings of methods for calculating this. However, Ukrainian children in even the most prosperous countries do not always receive a school education. As of July 2022, Spain and Italy had fairly high indicators – of almost 38,000 registered Ukrainian refugees of school age, 75% attended school in Spain, and 71% attended school in Italy. This figure stood at 66% in the Netherlands and 53% in Belgium. Germany (39%), Poland (37%) and the Czech Republic (38%) had similar numbers (report of Eurydice: European Commission / EACEA / Eurydice, 2022. Supporting refugee learners from Ukraine in schools in Europe. Eurydice report. Luxembourg: Publications Office of the European Union, July 2022).
More recent data from a Save the Children study in Poland (November 2022) shows that less than 41% of children from Ukraine attended Polish schools. The situation was similar in Lithuania: According to the Lithuanian Education Ministry, as of October 2022, 11,936 children from Ukraine were enrolled at Lithuanian educational institutions (2,893 in preschools, and 9,070 in schools). However, data from the Department of Statistics shows that close to 20,000 children of school age (6-17) from Ukraine were registered in the country. Thus, about 47% of refugee children of school age attended school in Lithuania. This major difference in indicators is not just because children returned to Ukraine or moved to a different country without being removed from school education lists, but also because an ostensibly significant number of children withdrew from school, including because there was not enough space, while schooling is regarded as an obligation, and the failure to attend school could serve as a reason for denying temporary protection status.
"We live in Prague 7. We went to all the district schools and directly to the magistrate, but they never found a place for my son in school. He hasn't been attending school for four months now."

Female refugee, Czech Republic.
As far as we observed, the children most vulnerable to dropping out of school were the children whose families moved from country to country or returned to Ukraine periodically and then went abroad again. This was particularly true for Romani families, who tried to set up their lives in Eastern European countries in the first months of the war, then returned to Ukraine after facing discrimination and difficulties, and then emigrated once again in the fall of 2022, when the Russian Army launched its mass shelling of civilian infrastructure in Ukraine. In addition, many families who exhausted the financial and social assistance offered to them and were able to find work tried to move to European countries with deeper pockets.
In August 2022, a Romani family from Boryspil, Kyiv Oblast (mother, two sons aged 8 and 17, one daughter aged 7) spent about a month in an arrival center for refugees in Brussels, even though refugees from this center were assigned to families or other residential options fairly quickly. They went to Poland during the first days of the war and stayed there until 1 July while they were provided with free housing and food. All three children went to school. When the benefits ran out, they moved to Belgium, because they were told in Poland that things were good in Belgium, that the benefits were very good and it would be possible not to work. This family didn't have any ties with Belgium or any friends or family there. They didn't have any money to live on or provide for an independent life. Housing could not be found for this family for almost a month; the mother said it seemed like no one wanted to take them into their families. Obviously, the children were at high risk of dropping out of the educational system.

Interview, Brussels, August 2022.
2.1.1 Bridging classes vs. general classes, in-person learning vs. distance learning in Ukrainian schools
Many children and parents/guardians in Europe were surprised to learn that school was mandatory and a condition for their legal stay in the country – they had counted on only continuing remote learning at their Ukrainian schools.
"We arrived from Kyiv in late March [2022]. We were invited to a school in mid-April, but now I understand that it wasn't even a school, but a general course for Ukrainian children. The Germans were afraid to leave us at home. As my mother explained to me, all children must go to school without exception or their parents could have problems. I didn't want to go to school, since I attended a Ukrainian school online, and this was enough for me. But it wasn't my decision, it was my parents'. I went to a German school until August. I didn't like how the teachers and students ignored us. They didn't notice us."

Girl, 15, refugee from Kyiv in Bavaria (Germany).
Young people over the age of 18 who were already attending Ukrainian universities and institutes were also required to attend school, which caused confusion (report from Italy).
A Euridice report says that most European countries had Ukrainian children attending regular classes while it provided them with intensive language support. In many countries, the prevailing system is one of bridging classes along with a certain amount of time in general classes – there are high-level directives for this kind of approach in nine educational systems: Austria, German-speaking communities in Belgium, Greece, Cyprus, Luxembourg, Malta, the Netherlands, North Macedonia, and Finland. Both approaches co-exist in a number of countries (like Spain and Germany) and are used depending on the children's age and other features, their number, and the school's capabilities.
Ukrainian children and parents have different feelings about bridging classes depending on their personal experience, the flexibility of the host school system, and the efforts of specific schools and teachers to integrate Ukrainian children. Children often express disillusionment and skepticism:
"I want to return home to Ukraine. I'm foreign here. We're not given the chance to be like normal German children. We go to one class in school where everyone is Ukrainian, where we're all different ages and have different levels of knowledge. I don't think this helps us at all; it actually harms us. My mother is always nervous and worried about what will happen next."

Boy, 11, refugee from Mykolaiv Oblast in Germany.
"I went to a German school, so I can't go to my Ukrainian school. My mom and I evacuated from Kyiv Oblast in mid-March [2022].We had a long journey and ended up in Germany. When I first got to the German school, I felt nervous because I'm a foreigner and we weren't really welcome here. After a month, they started letting us into age-appropriate German classes, so that we could gradually integrate and meet kids in the classes. But I saw how the German children looked at me. I didn't understand the language, but I knew that they were laughing at me. I got support from Ukrainian friends who are the same age and have the same story as me. We all fled the war and were forced to stay here for a time. If it hadn't been for them, I would have wanted to run away from that school that very day…"

Boy, 15, refugee from Kyiv Oblast in Germany
"My daughter, 11, attended school but was very unhappy that they created a Ukrainian class for 8 to 12 year olds. They joined a regular class with Belgian children for their Dutch class, but the teacher did not work separately with the Ukrainian children. The school held a five-day language camp. My daughter didn't like it there. She went twice and then categorically refused to go again. She will go to a different school when the next academic year starts."

Mother of 11- and 18-year-old girls, refugee from Odesa in Belgium.
Our adolescent respondents said they preferred regular, age-appropriate classes, but their attempts to accelerate the transition to general classes were not successful:
"All the Ukrainian children were in one class, and I really wanted to be in a German class with my peers. I decided to go to the principal and ask her to let us attend German classes more often, more than three times a week would be better. She listened to me, but then just laughed, didn't say anything, and left. I understood that this was a refusal and that she didn't care about my request. They have no need for us, and we're just a burden for them… It took me a long time to recover from this non-dialogue with the principal, from this monologue. I didn't even tell my mom so as not to upset her. I'm waiting for the war to end so I can go back to my native city."

Girl, 14, refugee from Kharkiv Oblast in Germany.
"I had one incident in a German school. We were sent to German classes on certain days so that we could adapt, and then we were sent back to Ukrainian classes. But my friend and I decided to go to English with the German class, since I liked English better in those classes. We had only been sitting in the English class for a couple of minutes when the principal read out our names over the loudspeaker and said that we have to return to our Ukrainian classes right away… All the kids were laughing and pointing at us, because they understood it was us…"

Girl, 13, refugee from Odesa in Germany.
Our respondents living in Switzerland said German was not taught effectively in bridging classes and that the local school program was not as difficult as the school program in Ukraine.
"There's no individualized approach to education. All the children are in one class from 6th to 10th grade. There's no program. It feels like it's all made up as we go along. The textbooks are only in German, and they stay in school since there is no homework. In the end, the children can't even learn German because they don't speak with local people. The children have no motivation to speak German. The ones who go to on-the-job training know the language a little better. Basically, the children have missed a year and a half of academics."

Parent-caregiver at a family-type children's home in Switzerland.
"I attend an integrated class. Swiss teachers teach German and math. They speak in German, I don't understand everything. Ukrainian is taught by a teacher from Ukraine. We take tests and write dictations in Ukrainian. Our textbooks are only in German. They don't give homework."

Young man, 18, ward at a family-type children's home in Switzerland.
"In the last academic year (from March to June), I was in 9th grade. They said this was a bridging period. I was in 9th grade again this year. Instruction is in German, but I don't know it very well."

Boy, 16, Switzerland.
"On average, our children are prepared better. The Ukrainian school program outstrips (the Swiss one), but it's still hard for them. After all, they have to study online in Ukraine and combine this with local school."

Interpreter for Ukrainian refugees, Switzerland.
A number of countries have created opportunities for bridging classes, but preference is given to an approach to integrated learning that puts refugee children in general classes right away. For example, year-long "bridging classes" in Lithuania focus on language study: During the first semester, children study Lithuanian for 25 hours a week, while other subjects are added to language classes in the second semester. The children learn Lithuanian well enough during the year to easily continue their education and take exams in this language, but this means that they have lost a year of schooling. Lithuania's Office of the Ombudsperson for Child's Rights believes that the practice of bridging classes is questionable, citing the experience of other countries where children are placed in general classes without losing a year of schooling. The Lithuanian Education Ministry recommends that arriving Ukrainians register their children in schools that offer instruction in Lithuanian in general, age-based classes to help children socialize and get through the difficult process of language adaptation as quickly as possible.
In Poland, which has received the largest number of Ukrainians, the bridging system for Ukrainian students had to be created and funded on the fly. Various sources report that the absolute majority of refugee schoolchildren (90%) joined general classes right away. This was justified by the fact that Ukrainian and Polish are very close. However, the main reasons for this decision was the lack of staff and resources at Polish schools, the fact that teachers were not prepared to teach children speaking a different language, and fact that teachers and schools that saw a sudden influx of Ukrainian children did not receive enough support to organize bridging classes.
The schools adjusted to the new situation over time: For example, in Poland, Ukrainians (even ones without any teacher training) are employed as teacher's aides to help children with translation and are provided with textbooks for foreigners studying Polish. To accelerate integration for children, many Czech schools introduced new positions like assistant teacher and fill them mainly with Ukrainians who speak Czech. The assistant's responsibilities include helping children during class and with their homework, as well as providing assistance to parents (interpreting during parent meetings, translating written communications from teachers, explaining school rules and documents, etc.). Romania hires students at teachers' colleges and retired teachers for teaching.
Italy helps young Ukrainians integrate by combining regular classes with intensive support for studying Italian. It has adopted special decisions that make it possible to hire assistants and work with Ukrainian teachers who can help teachers in the classroom or work as teachers, school psychologists, or specialists in cultural linguistics.
Norway, which does not have many Ukrainian refugees, does not form separate classes:
"There are one to three Ukrainian children in each class in our school, for a total of about 30 people. The language preparation is very intensive. All the Ukrainian children are taken out of their main classes two to three times a week for language classes taught by a Ukrainian who knows Norwegian. There are also supplemental language classes for migrant children that are led by a counselor. For these classes, children are divided into groups based on their native language. Students in the upper grades also usually attend their Ukrainian schools online so they can get their diplomas. So it's a heavy workload – our children study on "two floors."

Assistant teacher, northern Norway.
In Switzerland, approaches to integrating Ukrainian children vary by canton and take into account a child's individual needs and age (younger children are usually placed in general classes, while older children are placed in bridging classes during the year).
"Our canton does not provide a separate school with instruction in Ukrainian. Children under 14 are placed in regular age-based classes in local schools. Children over 14 are put together in integration classes to learn the main language (German, French, Italian). The school administration decides whether or not to transfer a child to the local school on the basis of their progress. Children planning to return home can elect not to attend local schools. But there are very few who do this."

Interpreter for Ukrainian refugees, Switzerland.
"They set up two integration classes – one for younger children (7 to 13) and one for older children (14 to 18). The space for the younger children was in the school in the village where we live, while the space for the older children was in the administrative building. The teachers were local Swiss people, and there were two teachers from Ukraine. The subjects offered were German and math, which the Swiss teachers taught, and Ukrainian language and literature, which the Ukrainian teacher taught."

Parent-caregiver at a family-type children's home in Switzerland.
Parents noted that the schools took a responsible and individualized approach to their children, particularly when this concerned inclusive learning for a child with special needs.
"They scheduled a meeting, which included me, the child, the principal, an interpreter, and several other teachers. They were deciding which school to send him to – the small local school or the large school that other Ukrainians attended and that offered integration classes. They decided it would be better for him to attend the local school. The teacher said: If he can manage, we'll transfer him to the next grade. He was sent to first grade, where he studied from May to June. He did fine and was moved to 2nd grade in September. He likes going to school. The program is simple. The teachers follow the idea of 'no stress.' If you didn't do something, you can do it later. And we also go to another school twice a week for German classes. There's a group of three Ukrainians there."

Mother of a 7-year-old child with disabilities and special educational needs, Switzerland.
Switzerland uses working practice as a means of language integration for older children, which these children highly value.
"I worked with R. over the summer. He's Swiss and works in the village repairing equipment, building, and cleaning drains on the road. I liked working with him. I learned a lot from him."

Young man, 18, ward at a family-type children's home in Switzerland.
In the Czech Republic, adolescents attending general Czech classes and their parents complained about the lack of free Czech language courses.
"We live in a village. Our daughter is 16 and has been attending Ukrainian school online and preparing to enroll at a Czech university in parallel. There is a real lack of accredited in-person Czech classes."

Mother of a 16-year-old student, refugee in the Czech Republic.
"We live in Prague. I attend Ukraine school remotely. I would like intensive classes in Czech (preferably free) to enroll in secondary school. I know there are classes like this, but they don't have any spots."

Girl, 15, refugee in the Czech Republic.
"My daughter is 16. She enrolled in a gymnasium in Prague and studied Czech intensively five to six hours a day to pass the entrance exam. She continued studying Czech after she enrolled and now speaks it fluently, of course. This was a colossal amount of work – without days off or a vacation since March. She's also finishing up at her gymnasium in Ukraine online. There really aren't enough intensive language courses for 15-18 year olds – many adolescents would like this."

Mother of a 16-year-old girl, refugee in the Czech Republic.
"My daughter is 14. She attends a local school here and her Ukrainian school at home online. It's very hard for her. It would be better to have a class where children are taught by a Ukrainian teacher who can explain the Czech language. It would be easier for the children. But their interests are simply not taken into account. They feel like animals in a cage – no one understands them or even tries to understand them. Thank God there are at least some teachers who are helping them overcome this difficult path. The child withdraws into themself. It's important to take account for children's opinions, especially now."

Mother of a 14-year-old girl, refugee in the Czech Republic.
2.1.2 Opportunities for instruction in the Ukrainian and Russian languages
In addition to integration into education in the host country's language, many countries offer the chance for instruction in Ukrainian (generally at private schools) or at least the chance to study Ukrainian as a subject, as well as to study in Russian, which is the native language of many Ukrainian refugees.
For example, Lithuania has 27 free state schools offering instruction in Russian. In response to the needs of Ukrainian children, some Lithuanian schools have formed classes with instruction in Ukrainian, but this is naturally not enough to provide children with a full education in their native tongue. The six schools where children can follow the Ukrainian program in the Ukrainian language are mainly private and tuition-based. According to the Lithuanian Ministry of Education, as of October 2022, 62% of Ukrainian children were registered in schools offering instruction in Lithuanian, 20% attended schools with instruction in Russian, and 15% attended programs or schools with instruction in Ukrainian.
The Kharkiv school Gravitatsia organized the evacuation of its students and teachers to Vilnius in March 2022. They moved a total of 130 children to Lithuania. The school was registered and opened a physical location in Vilnius in September 2022. Now, 110 children attend it in person, and lessons are also held online (for both children living in Ukraine and Ukrainian children living in other countries). Fifteen of the students arrived in Lithuania unaccompanied and are now under the temporary guardianship of the school's teachers. The International School of Ukraine is registered in Lithuania. It has 850 students at its branch in Vilnius and 600 students at its branch in Klaipėda. Both schools noted that the registration procedure was quite easy, that Lithuania supported them in this process, and that the only formalities concerned security and the children's well-being. After the schools were licensed, they were offered financial support from the state for paying teachers and purchasing the equipment they needed. The school's director commented that Lithuanian NGOs and companies often provided financial support, while Vilnius residents donated furniture for the classrooms. Even though these schools are extremely attractive (offering psychologists, a friendly atmosphere, native language instruction, Ukrainian and Lithuanian diplomas), the high cost of this education (about 300 euro per month) makes in inaccessible for many.
While Lithuania, unlike several countries, allows distance learning as the sole form of learning, the Office of the Ombudsperson for Child's Rights notes that Lithuania strives to attract as many children as possible to traditional in-person learning at Lithuanian schools: This model is the best for integrating children into their new countries, helps them feel more confident, contributes to the visibility of children and their needs, and furthers the child's overall safety. The school has ties with social services. It employs staff psychologists who can, if necessary, respond to situations where there has been possible psychological, physical, or sexual violence or other problems.
By early June 2022, almost 1,000 Ukrainian students were studying in Georgia. In April 2022, several Georgian schools in Tbilisi opened Ukrainian departments where children learn in Ukrainian. These schools are: the Grushevsky school (41st public school) and schools nos. 72, 84, 98, 220. In Batumi, Ukrainian departments were opened at schools nos. 3, 7, 13, 20. Over 300 Ukrainian children are attending the Grushevsky school. One-third of them are children from Mariupol who were able to flee the city under shelling. The school program is a full, 11-year program. Children in the early grades study Georgian in addition to their in-depth study of Ukrainian. At the initiative of the Ministry of Science and Education, in April 2022, teachers and psychologists underwent special training before starting to work in the Ukrainian department; Ukrainian refugees and members of the diaspora make up the main contingent of teachers. Ukrainian textbooks were bought thanks to the sponsorship of private businesses.
"Our children attend school 220 (Tbilisi). The first session at the school is Georgian, the second, Ukrainian. We are taught all the subjects in Ukrainian, and the teachers are also from Ukraine. The only thing is that the program is weaker, but everything is good overall. We have transportation, a bus takes children to school and brings them home after. The school gave the children notebooks that have the school program and books downloaded onto them. Volunteers also provide us with English and Georgian books when they can, if not the originals, then copies. The children are integrating very well, they are getting along excellently with local kids."

Mother of two children, arrived in Georgia from Kherson.
Georgia also has an education department that offers instruction in Russian, but there is no information about refugee children in these schools.
More than half of Ukrainian children in Latvia attend Ukrainian schools online, and some attend two schools at once – a Latvian school in the first half of the day and a Ukrainian school online in the evening. They experience enormous workloads and stress from this. Unlike Lithuania, where the government helped open in-person Ukrainian schools and partially finances their activities, Latvia does not offer a legal opportunity for children to learn in-person in their native tongue, with the exception of the only Ukrainian school in Riga, where a number of subjects are taught in Ukrainian under a "national minorities program." This school, however, is overcrowded and can no longer accept children (report, Novaya gazeta Baltiya, January 2023).
Latvia's so-called "national minority schools," where some subjects are taught in Russian (50% are taught in Latvian from grades 1-6, 80% are taught in Latvian in the middle grades, and the entire program is in Latvian for grades 10-12 and the exit exam), were switched to Latvian only on 1 September 2022. Most families of Ukrainian refugees do not plan on remaining in Latvia, so they feel that this type of intensive linguistic integration is an added stress for children. Many Ukrainian children experience major difficulties with linguistic adaptation in Latvian schools, even though additional classes where teachers explain confusing material in Russian are provided for them. Schools for national minorities offered a way for children who did not speak the state language to gradually become integrated into the linguistic environment by studying Latvian in parallel with the main school program. This option could have been a compromise for many Ukrainian children, since they plan on returning to Ukraine and taking Ukrainian exams and would have at least been able to continue the age-based program in Russian, which they understand; thus, the cancellation of Russian language learning was probably not in their best interests. A statistic from the first month of the war speaks quite eloquently to this: Prior to 16 March, 2022, 90% of Ukrainian children signed up for national minority schools and only 10% registered at Latvian schools. All the available spots at Riga's Ukrainian school were immediately filled (this school was also a national minority school with the same proportion of learning in Ukrainian/Latvian depending on grade), while the remaining children registered at schools for the Russian-speaking minority. Families who did not want their children to study Russian sent them to Latvian schools, since there were no opportunities for them to study in Ukrainian offline.
At the start of the 2022-2023 academic year, when all teaching was switched to Latvian, many children who had attempted to attend Latvian schools decided to leave and continue attending their Ukrainian schools online, since they just did not understand anything in classes. Experts note that teachers often do not have time or do not believe it is necessary to provide explanations in a language a child can understand, so often the role of interpreter will be filled by a bilingual classmate, who eventually tires of this task. This results in conflicts between children and tremendous stress, since supplemental Latvian classes after an entire day of attending classes in an unfamiliar language is exhausting and psychologically draining for children.
"My kids spent two months at Latvian schools. Then my child said: I can't do this anymore!… It just doesn't work when a child is in a classroom, the entire program is taught in Latvian, and the entire education system sits on the shoulders of one boy [a classmate] who interprets everything into Russian. Yes, some teachers met them halfway and repeated some things, but it was still very complicated. The children seemed to be going to class and learning something. If these were younger grades, up to 5th grade, the parents didn't sound the alarm. But when it was the older classes, then many parents decided not to even bother taking their children out of Ukrainian schools – they study online."

Interview with the mother of two children, refugee from Kyiv in Riga. From article by S. Ginter, Rus.LSM.lv, 26.02.2023.
Children have also encountered problems in Latvia's Russian-speaking schools. For example, there have been cases where Ukrainian children complained about the pro-Russian rhetoric of their classmates. Nevertheless, many children attending Russian language schools said that they felt a great deal of support from the administration and their peers despite their fears. Some parents whose children spent the spring in the mixed Russian-Latvian program were worried about the situation in the new academic year:
"The law adopted in the summer saying that our children must be educated only in Latvian deprived them of the ability to study anything besides language."
"Judging by the schedule, they study everything, even more than the locals: They added geography for the Ukrainians (daughter in 7th grade). But because they must attend classes in an unfamiliar language, they're basically only studying language. And this isn't just what my daughter is saying. Conversations with her teachers have shown that this is the main thing most people pay attention to. She even has low marks in music because she doesn't know the terminology in Latvian! This for a girl who is in her eighth year attending music school for the violincello. They don't make any allowances. They mark everything in accordance with the requirements. It's just that the requirements aren't realistic. Everything rests on a language that the child does not know and cannot possibly know at a level high enough for a 7th grade education. I can see that she hasn't learned the material after six months of classes. Patchy knowledge of terminology – that's the results of a half year. That's why I say that my daughter won't get an education in Latvia. She is getting meager crumbs of an education. There is no way to improve the situation after that law was sadly adopted. The school leadership understands everything on a human level, but is complying with the law as an administration. This situation wasn't created by the school. It was created by this law. This situation is very upsetting for me and my daughter. We understand that the golden years for studying are passing by in vain. We haven't found a way out yet. And I don't think the place to look is within the walls of a Latvian school."
"We attend first grade here [in a Riga school] and online in Ukraine. It's very hard, to be honest. And the skills they get in the Latvian school and the Ukrainian school are worlds apart. We are thinking of leaving the Latvian school."
A branch of the International School of Ukraine is operating for Ukrainian children in Riga, but not as an educational institution; rather, it serves as an organization for supplemental education. During the second half of the day, the school rents rooms from a private Riga gymnasium to hold classes for Ukrainian children who attend online school or Latvian schools. The school is tuition based (two classes a week, 100 euro a month). For children, this is a good opportunity to socialize in a comfortable situation and continue their studies, but the school has not been given the status of educational institution or received municipal funding.
At the start of the 2022-2023 academic year in Moldova, 1,554 children from Ukrainian refugee families were enrolled in educational institutions, including 481 children at preschools (data from the Ministry of Education, 8 September 2022). It's difficult to say how many children are covered by education, since the country does not have a system for registering refugees by district or community, and official data often relate only to refuges living in refugee centers. Refugee children in cities can attend preschools, schools, and separate classes with instruction in Russian or Ukrainian; these same opportunities are available in Russian-speaking and Ukrainian-speaking villages. It is harder for children in villages that have only one school/preschool and only offer instruction in Romanian. The monitoring study showed that most refugee children chose online learning in Ukraine.
2.1.3 Incompatibility of school programs and differences in educational systems
Young children have the least trouble with school integration: They have the easiest time integrating into classes and understanding the language, and they don't have to take exams, which helps them avoid situations where their skills are unfairly compared with the skills of their local peers. Therefore, their parents are generally more satisfied with their situation:
"In the spring, my daughter attended a Ukrainian school online; in September, she went to a Latvian school, to fourth grade. She likes the Latvian school better because it's in person. She goes there with pleasure, more or less understands the language, and uses Google translate if necessary. I don't think the level of knowledge is as important in elementary school as it is to make sure the children don't dislike studying and school. Children everywhere in Europe are under less strain than they are here. And so what? They manage to survive somehow! She studies English separately with a tutor. She reads and writes in Ukrainian at home. And math is in Latvian."

Mother of an elementary school student, refugee in Riga.
"I am very satisfied with school. They hired a Dutch language teacher for the children, and they have already practically mastered it. My son did not go to school in Bucha, but here he was integrated into 1st grade and then promoted to 2nd grade (even though I was sure that he would have to repeat 1st grade). My daughter was in 6th grade in Ukraine, and she finished 6th grade here as well. Both children were taught in Dutch."

Refugee from Bucha, Kyiv Oblast, mother of an 11-year-old girl and a six-year-old boy.
But sometimes the incompatibility of programs and the inflexibility of teachers can also be traumatizing for young children, whose integration is generally going along well:
"I go to an elementary school in a village in Bavaria; I really like my teacher and the way my classmates treat me. I have a German class. We ended up there right away and haven't had any problems. It's very hard for me to learn math in German, but I solve the examples faster than my German classmates. The teacher gave me several examples. I solved them using columns. The teacher said that wasn't the right method and that I shouldn't solve problems like that, even though all the answers were correct. That's how we were taught to solve problems at school, and we solve them correctly, but they're not interested in the answer – they're interested in the method I used to solve them. After this, I didn't want to go to school anymore, and I don't want to learn the German method for solving problems. After all, I solved everything correctly!"

Boy, 10, refugee from Kharkiv in Germany.
"There was a class in elementary school – something like natural history. The children studied which countries are next to Norway – they had to draw the flag, give the country's name, and so on. There's Denmark across the sea, there's Finland. A Ukrainian girl categorically refused to draw the Russian flag or label Russia on the map. Even the very mention of Russia was traumatic for her, even though it wasn't for her Norwegian classmates."

Assistant teacher, northern Norway.
Some children complained of a lack of attention from teachers:
"I liked sitting in German classes with my peers and my classmates. I looked at the schedule every day and waited until I would be in a German class again. One of my Ukrainian friends and I were sitting in math with a German class and the teacher gave us a task in the form of examples. I quickly solved it and raised my hand – I was the first, but he pretended that he didn't see me, and he didn't come up to me. The German children turned toward me: They were interested to see how I solved the examples so quickly and why the teacher was ignoring me. But he didn't even come up to me when class ended or take my paper with the examples. I felt very uncomfortable and sad. I understand that we aren't needed or wanted here."

Boy, 12, refugee from Kyiv in Germany (Bavaria).
The academic difference has been a challenge for children who, it turned out, were supposed to be promoted from one educational level to another under the rules of their new countries. For example, almost 7,000 Ukrainian schoolchildren in Poland were registered for exams for 8th grade, while these exams are taken in 9th grade in Ukraine. The testing was on math, natural sciences, and the Polish language. Some teachers called for the conditions to be loosened for Ukrainians, but the criteria and volume of knowledge tested were the same for everyone (however, the questions were translated into Ukrainian, children were allowed to use dictionaries, and interpreters sometimes helped them. It was obvious after the expected poor results that the Ukrainian schoolchildren would have limited abilities to enroll in a lycée, which would give them the right to a higher education, and that they would only be able to apply to professional schools. After earning a practical specialization three years later, graduates of these schools would be able to work (usually in the service sector) or study further to at least receive a secondary specialized education. Such a choice was quite dramatic for many children who had earned high marks in Ukrainian schools and had planned to enroll in Ukrainian universities before the war.
Adolescents are experiencing similar difficulties in Germany, where children who do not have a strong enough command of German cannot aspire to lycées or a further higher education. Instead, they are offered professional training, which is also hard to enroll in.
"We spent four months at school and were then told 'sorry.' I'm 16 and now it turns out that I can't attend schools in Germany because I'm an adult child. There is only one choice – to take exams for the gymnasium, but my German isn't good enough to enroll there. It was suggested that I go to a vocational school, but there's a lot of competition for that here and everything is packed. I don't know what will happen next. My mom is panicking and nervous, and I'm upset. It was a real blow and a shock for me. We were just getting used to each other. I had friends and acquaintances, and now I have to restart everything."

Boy, 16, refugee from Kyiv Oblast.
"Everyone kept insisting that I should go to a vocational school in Germany, but I wasn't planning on that and wanted to complete all 11 grades. Now the question arises: I don't know German well enough to enroll in a German gymnasium, so I have to take an integration class or a bridge class if I get the chance, because not everyone is invited to those. If I am invited to this class, then I'll drop back one year, that is, I'll lose a year. I understand that I need time to learn the language, but if I could study with German peers in regular classes, that would be a huge motivation and push for me. But right now I only want one thing: to go home to Ukraine and attend my beloved school."

Girl, 16, arrived from Chernihiv, Bavaria (Germany).
The Czech authorities have been more flexible on the question of exams and further educational trajectories. This year, the Czech Republic introduced special changes to the admissions rules for secondary and higher professional academic institutions for the 2023-2023 academic year (in effect since 27.10.2022 for children from Ukraine who have received temporary protection visas). This academic year, the Ministry of Education, Youth, and Sport recommends focusing on studying the Czech language as a key prerequisite for successful adaptation and integration in the Czech Republic. In particular, students who have been granted temporary protection status will be exempt from the unified Czech language exam if they submit the corresponding application. Instead, their skills will be checked during an oral interview. It will be possible to take the unified math exam in Ukrainian (also by application). The ministry left the decision on the entrance exam's language up to school principals: Students from Ukraine may complete the tasks in Ukrainian or Czech. If they do it in Czech, they have 25% more time and can use a dictionary.
However, there are reports from the Czech Republic and other countries that older children are put in classes a year below their grade level. This is due to poor mastery of the language and the lack of spots in classrooms. The greatest deficit of spots is in large cities, particularly in Prague and Brno, where there are waitlists. Integration classes at academic institutions are opened specially for these children. Students in these classes are taught Czech and receive basic instruction in subjects appropriate to their age group, but this instruction does not match the level they would receive at a secondary school.
Children in Latvia have also had problems taking promotion exams for 10th grade and exit exams after 12th grade. Students who do not pass the exams must repeat the grade. But Ukrainian children have been offered some latitude: They are allowed to take math in Ukrainian and use a dictionary on exams in Latvian and are given extra time for written assignments. Exams for 9th and 12th grade are not required for anyone who registered for Latvian schools after 1 September 2022 – students can simply receive a transcript or certificate attesting to completion of a grade and move on to the next grade. The requirements for those who enrolled in school during the past academic year are more stringent: They will be left behind if they fail one of three exams (math, Latvian, foreign language) or not allowed to take the exams (interview with Kaspar Shpule, head of the Educational Content Center's department of control over general education).
The Latvian government is attempting to solve the problem of language integration: It has organized free Latvian language classes after school and pays teachers extra for each Ukrainian student in the class to motivate them to explain the material to the children after class or prepare supplemental materials. Under the law to support the civilian population of Ukraine, Ukrainian teachers are granted the right to work as teachers regardless of Latvian regulatory requirements for the profession if they are only teaching Ukrainian minors. In spite of all these measures, however, most parents interviewed, especially ones whose children attend secondary or high schools, see the situation in a negative light:
"There are supplemental Latvian classes; a couple of weeks ago, a student who is sometimes with the Ukrainian children in classes to interpret from Latvian into Russian for them, appeared. It's not always comfortable to ask, of course. In addition, the teachers are controlled by the corresponding law on teaching in the Latvian language, so they can't always help even if they want to. There are no classes in Ukrainian."

Mother of a schoolchild, Latvia.
These difficulties with integration into schools have a negative effect on Ukrainian children's chances for going on to receive a higher education. However, European countries have provided young Ukrainian people with significant opportunities in the university system. For example, Czech colleges and universities have launched zero-level courses for Ukrainian children who are old enough to enroll in these institutions. The first wave of refugee students was accepted right in the middle of the academic year on the basis of their portfolios, grades from their previous school, and a cover letter. The students take free Czech classes with a focus on professional terminology.
Many upper class students diligently attend Ukrainian schools online so that they can enroll in European universities and take advantage of the benefits offered to them in many countries without completing school or taking exams in their new countries. A number of countries encourage this approach. For example, Austria has a program that provides Ukrainian children with funds for distance learning. In other countries, parents who ask social workers for help setting up online learning are often not met with understanding, since priority is given to in-person learning at local schools.
"Right after we arrived, we were housed in a large, three-story house in a small mountain village… Unfortunately, there was no internet, and that was bad for us because the children couldn't attend their Ukrainian school online. We haven't been able to set up an internet connection yet. The Swiss association that works with us has not shown any interest in helping the children attend their Ukrainian schools. The priority is instruction in a Swiss school. They don't give a second thought to our school. We are often told that based on their past experience, 95% of refugees from other countries stay in Switzerland."

Parent-caregiver at a family-type children's home in Switzerland.
"We don't attend our Ukrainian schools because we don't have internet at home. We have it in school, but we're not allowed to use it."

Young man, 18, ward at a family-type children's home in Switzerland.
2.1.4 Problems of isolation and bullying in schools
In general, Ukrainian children and parents have found that they are treated with kindness and compassion by teachers at schools in their new countries.
"Here, for example, there's nothing like you hate your teachers. For example, a math teacher will come up to you personally and explain what you don't understand. Or they'll asks a classmate to explain the topic to me. Overall, school and teachers are fine, better than in Ukraine. It's easy. I like that all students are treated the same. The teachers are more loyal to me. If I don't understand, I can ask again, redo it, and no one will yell at me.

Boy, 16, Switzerland.
"One mother said the me: 'I want my daughter to continue studying in Norway, even if I have to return to Ukraine or move to a different country.' This is specifically because they treat children well and pay attention to child's rights."

Assistant teacher, northern Norway.
However, children and parents did report problems with isolation and bullying in schools on the part of both local and Ukrainian children. The teasing is often caused by the fact that the Ukrainian children do not know the local language.
"My daughter is in 7th grade. She's very capable. But speaking is hard for her. She makes mistakes that other children think are funny, and they laugh at her. It reached the point that she started refusing to go to school. I asked the principal to intervene, and she did. She went to the class and talked about how we're all different. My daughter said that there was less teasing after this and that she felt more confident."

N., Ukrainian refugee in the Czech Republic.
Ukrainian adolescents in Switzerland reported difficulties developing relationships with local peers.
"We aren't friends with the local Swiss children. They meet us and start calling us names. They start scuffling with us. Sometimes we want to play football with them, but conflicts often come up. They treat us like we're stupid."

Girl, 12, ward at a family-type children's home in Switzerland.
"We have good relationships with the teachers, but not so much with our classmates. I wanted to become friends with girls in my class. But the head class teacher called me to her office and said that they wanted to keep their distance. Well, fine. I understood. I was upset. I don't like the relationships between children. They divide everyone into 'us' and 'them.' "

Boy, 16, Switzerland.
"I went to a Polish school for four weeks. There were Polish children there that I wanted to become friends with. But they don't want to talk to me, I don't know why."

Roma boy, 12, living in Warsaw.
Roma children report that children in other countries have xenophobic biases that prevent them from making friends and talking.
"I said: hi! And he's like: What's your nationality? (I look a little like [a Roma]). I said: I'm a Roma. They said: Oooh, so you steal! I said: I don't want to talk to you. And I ran away. 'You steal, you stink.' That's exactly what they said to me [in the Czech Republic]. The same thing would happen in Mariupol, but not that often."

Schoolboy, Roma refugee from Mariupol, experience as an emigrant in Poland, the Czech Republic, and Norway.
There are reports of bullying among Ukrainian children. Parents do not think teachers take this problem seriously enough:
"My daughter is nine. She was one of the first Ukrainian children in the Czech school. She met a girl in her class who emigrated from Ukraine with her parents several years ago and speaks Czech and Ukrainian. Then more Ukrainian children joined the class. One day my daughter came home upset and said that the kids were calling her names. That went on for a week. It reached the point that she started refusing to go to school and was hysterical every morning. It turned out that the kids were calling her obscenities in Russian. I complained to the assistant teacher and started writing letters to the teacher. She got all the parents of these children together and instructed us to figure it out on our own because she didn't understand the language. In the end, the boys' parents said that their children supposedly didn't know such words and my daughter was making it all up. The assistant teacher, who happened to speak Russian, added fuel to the fire. A psychologist determined that this was sexual abuse. I sent this opinion to the school in writing. They held a special class with the psychologist, and a psychologist worked separately with my child. It became easier for her, but the kids are continuing to bully her. Meanwhile, the teacher keeps saying that she doesn't speak Russian, so she doesn't understand anything.

Refugee from Ukraine in the Czech Republic
2.1.5 Access to preschool education
The situation with providing Ukrainian refugee children with access to preschools abroad is slightly more complicated than with schools. Preschools are rarely free and have long waitlists. But these difficulties can hardly be viewed as discriminatory, since these kinds of problems are widespread in many European countries.
"One of the main problems is preschools. The question of enrolling in school can generally be solved somehow, but it's complicated with preschool. Even Georgian children are on waitlists at state preschools, and it's even harder for Ukrainians. There aren't enough spots. And single mothers suffer most from this."

Specialist at a humanitarian aid center, Georgia.
At the beginning of the migration crisis in March and April of 2022, Lithuania decided to put Ukrainian children ahead of Lithuanian families on preschool waitlists and to cover the first three months of preschool costs for Ukrainian children regardless of the parent's income. After that, local self-government would make a decision on compensation for preschool costs on the basis of each family's circumstances and needs. For example, Vilnius municipality provides compensation in the amount of 100 euro per month with the full cost of preschool ranging from 160 to 400 euro per child per month.
In Latvia, the preschool situation depends on the municipality, but many women with young children still have not been able to register their child.
"My child and I arrived when he was 15 months old. We weren't accepted at the preschool because of his young age, but we received payments for a certain amount of time. But, in general, the payments were small and not enough for a mother and child to live on until I could go to work. Now I myself work at a preschool. Everyone treats me well, like their own, but they didn't allow me to enroll my child there. He'snowtwoandahalf."
"We signed up for preschool when the youngest wasn't even one month old. The groups was for two to three year olds. There are 20 people in this group in our preschool, and we are number 24 on the list. Question: When should you register your child? When she's still in your stomach? And that's not only at our preschool, but at many. There are, of course, ones where you can get a spot without any problem, but you have to travel through the whole city to get there."
A major plus in Latvia, however, is the chance to attend state-run preschools for free.
"The only thing you have to pay for in preschools is food. In my city, you have to pay for two meals on your own, but the municipality pays for one meal. This is 25-27 euro per month. But everything is free for poor families and families with many children."
Latvia has private preschools where the municipality pays for a large part of the cost. This option ends up costing 100-150 euros per month, and food is paid for separately. In addition to preschools, the municipality also finances babysitters.
In cases where children cannot get into a preschool, the mothers often work together so that someone is watching the children while the others work. Older children attending school online are also involved in watching the children (information from social workers working with Ukrainian families).
2.1.6 Access to education for Romani children
Romani refugees from Ukraine experience major problems accessing a school education. Romani activists say that approximately 20% of Romani refugees in Poland attend local schools. Parents in Kraków and Warsaw have been turned aways at schools because the schools say they don't have enough seats.
"I want to go to school, but my parents said there aren't any spots. I saw that she [a member of the school administration] didn't like me when we came."

Romani boy, 7, lived in a refugee reception center in Warsaw.
Some Roma parents surveyed reported that they prefer that their children attend a Ukrainian school online, since they don't know how long they will be in Poland. However, a large percentage of children in Romani families cannot attend school online because they lack funds and technical capabilities (notebooks, phones, internet connections, and so forth).
In Moldova, Romani children face barriers to enrolling in school or preschool that include lack of identifying documents (in some cases the children had never had any documents at all); the lack of legal representatives, particularly in cases of early marriage (for example, the marriage was never registered and one of the spouses is a minor and needs a legal representative); and the lack of motivation to attend school or preschool since educational institutions are not welcoming to them.
Roma children in Lithuania who do not attend school receive additional support from social services. Lithuania has an effective procedure for supporting children with school attendance problems, as well as a system for monitoring school attendance in the form of a general database that is open not just to the Ministry of Education and the organizations under it (for example, general education schools), but also to other large, nongovernmental organizations that work actively with Ukrainian children (for example, the Lithuanian branch of Save the Children). If a social worker sees that a child registered in the database is not attending school, they get in touch with the parents and try to find out why the child isn't in school and what's going on.
Specialized NGOs provide additional support to Romani children – in Poland, a large percentage of aid to Romani refugees comes from them (for example, Towards Dialogue Foundation, Stowarzyszenie Patchwork, and others). Lithuania has a similar organization, Padėk pritapti, which has worked on integrating Romani people since 2009 by offering children educational and social integration activities, as well as a safe, friendly space for daily leisure activities. However, Romani children from Ukraine have yet to be involved: A staff member from this organization reported that all the families refused to visit to center, saying that the children were afraid of new places and people, so the parents did not want to cause them additional stress.
2.1.7 Children with special educational needs
Lithuania is generally putting great effort into pursuing a policy to fairly and effectively integrate all children by implementing its state program to provide accessible education and achieve social justice by 2024: It plans to open all general education schools in the country to all children with both physical and emotional disabilities. This integration is already underway, and some Ukrainian parents and children value it highly. This is particularly true for the parents of children with disabilities.
The mother of a child who uses a wheelchair highly appreciated the inclusive education, the additional enrichment opportunities, the support, and the individualized approach. Her child attends a Russian-language school in a small locality; he is two grades above his grade in Ukraine, since the Ukrainian program was ahead of the Lithuanian one. There are eight students in the class, and three of them are from Ukraine. The boy also attends a Ukrainian gymnasium online.
"There's help starting with the principal, the teachers, and the students – everyone tries to help as much as they can. The school is small – everyone knows each other and cares about them. It's quite nice, to tell you the truth. I don't have any questions about the school: He goes there with pleasure, he likes everything. In Ukraine, he was studying at home, but it's the opposite here. They convinced me to bring him to school so he could socialize and talk with the children. He is studying English, German, Lithuanian, and Russian. Over the summer, the school provided an additional teacher to improve his German. He worked alone with this tutor, for free. In music, he was taught how to play several songs on the piano."

Mother of a child with disabilities, Lithuania.
Lithuania has special schools where parents can enroll their children with acute educational needs after the children undergo a medical and social assessment (the assessment is not binding, and children with special needs may study inclusively at a general school with the right to the corresponding support if that is what their parents want). Instruction in special schools is in Lithuanian, but, just like in general education schools, there are Russian speakers and, in some cases, Ukrainian speakers. Many special schools offer boarding five days a week and provide leisure activities for children and the ability to spend the weekend at school so that parents can focus on work. The special schools are open institutions; our respondents described the atmosphere there as homelike. Instruction in the special schools is free, including the required academic materials and food. The monitoring study included an interview with a special school counselor, who commented that Ukrainian children are making real progress thanks to consistent daily work with specialists and are becoming much more functional than they were with home study. The negative aspect of these schools is that children can only continue their education in special groups at colleges where they can learn simple professions and that they have trouble finding jobs in the future.
"Our school has one girl from Ukraine. She studied at home there [in Ukraine], they didn't have anything like this [a special school] nearby. Her disability wasn't even documented – all the medical certificates and the committee assessment were done in Lithuania. Now she's in first grade and lives in a dorm from Monday to Friday. She's making good progress and really likes it. She never used to see anything, but she's involved in many interesting things at school now: various competitions, holidays. She's also seen museums here. We visit lots of interesting places. It's "wow" for her. They also treat her very well where she's living, in the dorm. I looked: They have games there that she brings herself, and it appears that she likes it, that it offers good support."

Staff member at a special school, Lithuania.
In Switzerland, children with special educational needs are provided with an inclusive education in a general education school, and a tutor is appointed to watch over them.
"When my son just started school, they brought in a woman who helped him with German. When all the children were studying German, she explained everything to him separately. And now my son has a tutor who stays with him and helps him in general German language classes. I only recently stopped going to school with him. I used to sit with him all the time and help him complete his written work. Now he sits in class on his own. He moves around freely, walks around the classroom, speaks a bit with strangers, and shows his emotions."

Mother of a 7-year-old child with disabilities and special educational needs, Switzerland.
2.2 Organization of leisure and rest for refugee children
European countries have created various opportunities for rest, leisure, and enrichment activities for Ukrainian children. These involve state services and social initiatives. Below are several examples.
From March 2022 until the end of summer 2022, the largest nongovernmental organizations were housed together in one center in Lithuania's capital of Vilnius, where most Ukrainian refugees went. Leisure activities for children of all ages with different needs and interests were organized in this shared humanitarian aid center. Volunteers worked with the children, and different clubs and art classes (drawing, clay modeling, etc.) were offered. Psychologists held various art therapy events designed to provide moral support to children and improve their psychological state. Regular, free classes with an art therapist, music classes, and interaction with therapy dogs were available. In the summer, events for children were held outdoors, and there were concerts with Lithuanian volunteer musicians and excursions. Through the efforts of Save the Children and the Lithuanian Red Cross, free English and Lithuanian language classes were arranged for children. These classes are still being offered and are very popular.
Almost all areas of Moldova where refugees are concentrated have set up child-friendly spaces for children that offer free access to leisure activities. The NGO AVE Copii has set up 21 such spaces – for example, in Ungheni and Bălți, where it pays entertainers and buys materials, supplies, and games for classes with children. NGOs and international organizations support various entertainment events.
In Georgia, where the government offers limited financial assistance, NGOs and volunteers, including Ukrainians, make a significant contribution to arranging cultural leisure activities for Ukrainian refugees.
"We set up several groups based on age (6-8, 8-10, 10-12) for art therapy classes. The classes meet three times a week with the participation of a psychologist and last two hours. Children in these classes draw and sculpt. There are also music and dance classes. In addition, there are book and film clubs. Unfortunately, we don't have books in Ukrainian, but since our children here are from Russian-speaking regions, Russian is their main language. But there is a need for Ukrainian books among both children and adults. Many specialists involved in the center's programs are volunteers. For example, we had a culinary day where we took children to a class on baking Adjarian khachapuri. We have mixed groups of Ukrainian and Georgian children at these events, and integration is going very well. We have sports events – the Happy Start competition, where we also have mixed groups. Theaters and museums in Batumi (state organizations) sometimes offer children free tickets. Only one organization – the Association of Adjara Museums – always offers free tickets to Ukrainian citizens.

Coordinator of aid center, Batumi, Georgia.
In the Czech Republic, Ukrainian children were able to take advantage of free children's playgrounds designed for various groups of children and equipped with rest rooms (toilet, changing room, sink, drinking water), which were also free. During the spring, Ukrainian families with children in large cities throughout the country were able to visit zoos, botanical gardens and greenhouses, and some museums and theaters for the symbolic price of one koruna. There were reports that host families also paid for classes at arts and sports clubs for Ukrainian children. Many directors of studios and clubs have personally invited one or two children to join at no cost. In July and August 2022, Prague and other large cities organized free bridging camps in the suburbs for Ukrainian children. These camps provided outdoor games, museum visits, and educational programs. Many sports clubs in large cities (Prague, Brno) accepted Ukrainian children for free.
At the same time, small cities do not offer enough activities, especially for adolescents, which slows the integration process.
"My son is 14 and attends a Czech school. There aren't enough sports leagues near home. There's a league in the neighboring town, but it's a long way by bus and the schedule isn't convenient. My son rarely has enough time to go to the league and then come home."

Ukrainian refugee in the Czech Republic who lives near Kladno.
In Switzerland, communes set aside spaces for meetings, master classes, and film viewings. Children housed in family-type children's homes have their own personal space and common rooms for games. Many sports classes and outings take place outside.
"Our family lives on the first floor of a three-story house. We have a large family – 13 people. We take up the whole floor. Aside from us, there are another two families with children. There's a large game room where we play and watch movies. It's pretty and comfortable there. The boys love playing there. Volunteers gave us many toys and games. There's a large veranda that is accessed through the game room. In the evening, we pray and read the Bible. In my free time, I also draw and watch movies. We organize picnics and outings. In the summer, we went to an outdoor swimming pool in Rehetobel. It's free for Ukrainians. We went to the zoo and the park. We went swimming in the lake. My parents and I plan to celebrate New Year's on the mountain. We're going to grill sausages. And we went on an outing with social workers"

Girl, 17, ward at a family-type children's home, child with disabilities, special educational needs, Switzerland.
"During my free time, I talk on the phone, watch movies, and play computer games (if there's an internet connection). We have board games at home, and we play with Papa if he's free. We have a sports area next to our house, and we play sports like football and volleyball with local kids and other Ukrainians there. We have a scooter."

Young man, 18, ward at a family-type children's home in Switzerland.
"In my free time, I love walking and riding a bike. I have four bikes. I found them at the dump. I collected them and repaired them. I also play computer games. I also went to the zoo, but that wasn't interesting for me."

Young man, 18, ward at a family-type children's home, arrived in Switzerland in March 2022.
"My hobbies are drawing, and I write books. When we lived in Kinderdorf (children's village), I gave readings of my book. My teachers at my current school know about my hobby, but they don't support it."

Boy, 16, Switzerland.
"Social workers and volunteers are always with us here. There are lots of different clubs: we make candles, do needlework, sew toys, play. Anyone who knows English well can go to a club for speaking English."

Girl, 15, Switzerland.
Aside from free clubs and classes organized by volunteers, there are moderately priced resources for leisure that are entirely affordable for Ukrainians (at least for some of them).
"We signed our child up for clubs run by the school – chess and tennis, both once a week. It's affordable – 20-25 francs a year. There are many free options – clubs and activities for children."

Mother of a 7-year-old child with disabilities and special educational needs, Switzerland.
"I know there are sports leagues in the city. They're fee-based. I also know there are youth cafes for adolescents under 15. They have TVs, board and computer games, people working with children."

Boy, 16, Switzerland.
There is a practice of holding summer camps for children organized by NGOs and charitable organizations. The summer camp programs include outdoor games, sports, competitions, outings, etc.
"In the summer, the school organized a month-long summer camp. It was for refugees (not just ones from Ukraine). We went on outings. There was a game room. We did drawing and needlework. We often went to the park in the neighboring town."

Mother of a 7-year-old child with disabilities and special educational needs, Switzerland.
"Last summer, I was at an international children's camp. They took children up to 16 who knew English. There were lots of children the same age as me – boys and girls from different countries. I was there for a month. It was interesting."

Boy, 16, Switzerland.
"In the summer, the association organized a summer camp for us. I was working, but on the days when I wasn't working, I went with the other children on outings and played football. Once we took part in a football tournament as a team of Ukrainians. We didn't win, but it was interesting."

Young man, 18, ward at a family-type children's home in Switzerland.
Even small Swiss towns created conditions for cultural life, which was also open to Ukrainian refugees. Diverse local cultural events give Ukrainians a feeling of involvement in the local community and helped with their integration into Swiss society.
"There are libraries in the city that have Ukrainian books – in the city and in churches. There are lots of festivals that my mom and I go to."

Boy, 16, Switzerland.
Some Ukrainian family-type children's homes in Switzerland were sent to mountain villages, which made it difficult to travel to other cities. Refugee organizations limit expenses on transportation, and such trips must have a purpose (doctors' visits, interviews, and so forth).Nevertheless, sponsors make it possible for children to travel to other cities for excursions to zoos, museums, etc.
"Papa and I went to St. Gallen, Zurich, Lucerne, Gosau. We went to the zoos in Zurich and Gosau, we went to museums, walked around the city, sat in cafes. But that's more in the summer. Right now it's school and work."

Young man, 18, ward at a family-type children's home in Switzerland.
"My parents and I often went to services in Winterthur. We were in Austria, we bought clothes and presents for Christmas and New Year's. In the summer, we went to a festival. There were services, food, and singing. We went around to different cities. It was interesting."

Girl, 17, ward at a family-type children's home, child with disabilities, special educational needs, Switzerland.
2.3 Medical care and medicine
Ukrainian refugees in European countries have been provided with medical care within the framework of national healthcare systems or special measures to respond to the migration crisis. We did not collect data for all countries. This data reflects how Ukrainian refugees perceived the organization of medical care in their host countries.
In Lithuania, medical services and medications are provided free of charge to citizens as part of the compulsory medical insurance program. Currently, comprehensive medical care for refugee children from Ukraine is available under the same terms as it is for children who are Lithuanian citizens (every child under 18 is insured by the state). This means that any medical care, including high-tech care; care from specialists, including dentists; and medicines prescribed by a doctor, will be provided at no charge, even when neither parent is able to work and cannot make a compulsory insurance contribution for a child. State medical insurance is provided to pregnant women who are Ukrainian citizens and covers all expenses related to medical care during pregnancy, delivery, and the post-natal period. A huge advantage in the provision of medical care is the absence of a language barrier: Every hospital has a large number of Russian-speaking staff members, and ambulance dispatchers speak Russian.
Responses from respondents do not always reflect a positive personal experience, and there are complaints of extended waits to get an appointment with highly specialized doctors, but this is a general problem in Lithuania, Latvia, and other countries. If a child needs to see a doctor urgently, they can go to an urgent care department, where the child will be provided with all required medical services quickly and at no cost. Many private clinics and offices also provide free visits for refugee children from Ukraine, which could provide an alternative solution. For example, many dental clinics have said they can see Ukrainian patients for free considering their difficult positions in their new country.
Latvia also does not have enough specialists, even though a number of doctors see patients without referrals (oncologists and chemotherapists for oncological patients, infectious disease specialists for children and adolescents with HIV infections, children's psychiatrists for children with psychiatric disorders, and endocrinologists for children with diabetes). All the respondents interviewed as part of the monitoring study (specialists from assistance services, volunteers, mothers) stressed that it was impossible to get an appointment in less than a month even with a primary care specialist, that the situation with highly specialized doctors in state clinics was even worse, and that waitlists were fairly long even at private clinics.
"The minuses for me were medicine and doctors! While you're waiting to see a doctor, you either get better on your own or die. You have to wait a month or more to see a gastroenterologist at a children's clinic! You have to wait two weeks even for a paid doctor, and the price is so high I can't afford it. It's much better in Ukraine in this sense. If you don't feel well today, you'll be treated tomorrow." Interview with the parents of refugee children, Latvia.
"We called a family doctor. We said that our child was becoming sallow. They said, we're so sorry, but our first available appointment is at the end of June. This is still happening even now. A doctor still hasn't seen my child!"

Interview with the parents of refugee children, Latvia.
"At first, we lived in a village. The family doctor there saw all Ukrainians for free. It's only in Riga that there's a fee."

Interview with the parents of refugee children, Latvia.
"The system is strange. The first question is not an examination or tests, but how much it hurts. If it hurts badly, they pump you up with paracetamol. If it's not bad, they say you'll survive. We went in because we suspected appendicitis. Also, they really like x-rays here. Many doctors order x-rays! Ukraine is stricter with this. You can only have an x-ray if necessary, if there's no way forward without it. But if the blood tests show that it's not appendicitis, then why expose a child to radiation?"

Interview with the parents of refugee children, Latvia
Some respondents had a more neutral assessment of the accessibility of medical care in Latvia. They noted that the system is truly different from the Ukrainian system, but that children who required emergency care received it and that they were satisfied with the quality of this care.
"You can see a doctor quickly if it's an emergency. We called for help once: We were taken to a district hospital, the doctor performed an examination, and we spent a day there. Everything was free."

Interview with the parents of refugee children, Latvia.
"We have medical care just like all the other residents of Latvia. We have figured out the local medical system and try to take its unique aspects into consideration. We haven't liked everything, especially when our child needed emergency care. But as far as care for refugees is concerned, the doctors are very well-meaning and responsive."

Interview with the parents of refugee children, Latvia.
Many doctors in Latvia conduct visits in Russian, and over 100 doctors from Ukraine are working in the country. When expensive or complex treatment is required, for example, when a child has cancer or another serious illness, Ukrainian families can appeal to the Children's Hospital Foundation, an organization that helps children in Latvia with complex diagnoses that the state does not cover.
Under Poland's law on assistance to Ukrainian citizens in connection with the armed conflict on the territory of the country, medical care for Ukrainian refugees in that country is free and is covered by the National Health Fund for people who arrived from Ukraine after 24 February 2022. Refugees must have in their travel document a stamp of the Polish Border Service confirming the legal nature of their stay in Poland, or an individual identification number (PESEL status).
The monitoring study in Poland showed that Romani refugees, especially children, are generally in acute need of medical care. Their evacuation took place in harsh conditions, and some Romani refugees arrived exhausted, with flare-ups in chronic illnesses. Because of the significant stress they have endured, Romani refugees are in need of psychological care, but their distrust of the authorities and linguistic and cultural barriers make it difficult for them to receive this care. Roma volunteers play a key role in overcoming these obstacles in Poland.
In the Czech Republic, state medical insurance is free for all registered refugees with temporary protection status. Children must register with pediatricians or family doctors, but there is a lack of these doctors in large cities. There are some initiatives from doctors who provide free medical care to Ukrainians (for example, a multilingual website that allows visitors to search for doctors by practice area, region, and language; dental care, including expensive orthodontics). The Ministry of Health launched a phone line that provides free medical assistance in Ukrainian, namely, psychological care.
"On a hot day in June 2022, my eight-year-old daughter fainted at a public event. The organizers came over right away and offered to call an ambulance. I refused at first, but my daughter was weak and completely pale. The ambulance came within minutes, two very kind medics put her in a wheelchair and pushed her over to the ambulance, where they ran basic tests for blood sugar, blood pressure, palpitations, and other indicators and took her to the hospital. The hospital admitted her right away. They did more detailed testing and kept her for the night. She was in a semi-private room. She was offered food, but she turned down the bread with pâté. I brought her food I made at home. The personnel were very kind. She was attached to monitoring devices, had a complete physical examination, and was sent home with a referral to an internist. The doctor tried to speak English with me. I felt they were very kind."

Mother of an eight-year-old girl, refugees in the Czech Republic.
In Switzerland, as soon as an individual in need of protection submits an application for temporary protection (S status), they are assigned to a specific canton. The relevant canton registers the refugee for compulsory medical insurance. The Confederation pays the cantons a flat fee to subsidize insurance premiums. Ukrainians who have applied for protection and have medical insurance have the right to basic medical care. The responsible authority in the canton tells refugees where they should go in the event of an illness, an accident, psychiatric problems, or pregnancy. Medical insurance for unemployed people also includes insurance for accidents. Medications prescribed by a doctor are generally covered by insurance with a prescription and can be found at a pharmacy. After refugee children are registered, they have a medical checkup and are registered with a pediatrician. A vaccination schedule is set up on the basis of the child's vaccination card from Ukraine. Insurance covers inoculations and visits to a pediatric dentist. For adults, this is discussed on an individual basis at social services.
"Absolutely all children receive medical care when needed. What's harder is when they will receive it. Ukrainians are not accustomed to waiting."

Interpreter for Ukrainian refugees.
"When we had just arrived (we didn't have S status or medical insurance), my child got sick and his temperature went up. We had a list of addresses where we could go to get help. Representatives of the Red Cross gave us this list when we arrived. We went to the address of the hospital emergency room. Even though it was Sunday, a doctor saw us right away. He examined the child and gave us medicine – everything was free. Later (also before we were granted status), we signed an agreement with a pediatrician and now use his services. Now we have insurance. The only thing it doesn't cover is dental work. But the school recently organized dental checkups for all the children. I was asked to give permission for the checkup and treatment. I agreed, especially because there was a special school rate. I haven't received the bill yet."

Mother of a 7-year-old child with disabilities and special educational needs, Switzerland.
"When my brother got sick, he was taken to the doctor and given medicine. And I was given a referral to the swimming pool. I need to swim – I need it for my back, I swam in Ukraine all the time. I've been swimming a bit here, but now I've been waiting several months for this referral."

Girl, 17, ward at a family-type children's home, child with disabilities, special educational needs, Switzerland.
"The children's village has a first aid center with a medic on call. When our brother got sick, our aunt went there and got medicine. It was free. And they arranged a free vet visit and shots for our dog."

Girl, 15, Switzerland.
"I had to have my teeth worked on three times. It's good that there's someone who pays for this."

Boy, 16, Switzerland.
Refugee children from Ukraine in Moldova have access to medical services that are part of the unified program of compulsory medical insurance. Costs are covered by UNICEF through the National Medical Insurance Company on the basis of an agreement. Guaranteed services include preventive care (including observing a child's development), vaccinations, and primary and specialized ambulatory and in-patient care. A total of 40,000 insurance policies are available for refugee children.
In the first months of the war, Georgia paid for medical care for Ukrainian refugees who were officially registered: Primary care, obstetric care, dialysis, insulin, and so forth were fully covered. However, the state program ended in August 2022, and medical services had to be paid for. As non-residents, Ukrainians had to pay an additional 35% of the cost of services. A particularly unfortunate circumstance is that there is no separate medical care program for children or, in particular, for children with special needs.
"At the beginning of the war, there were free medical services for Ukrainian refugees – primary care, checkups, tests, etc. The state program ended in August 2022, and we had to start paying for services. What's more, like every citizen from another country, Ukrainians must pay 35% more. Even in the case of an extreme emergency, they have to pay."

Doctor, volunteer, Georgia.
During the first stage, private businesses made a major contribution to securing medical care for Ukrainian refugees. Ardi and Tbilisi Insurance offered medical insurance to Ukrainian citizens. Over 20 private clinics in the capital and the regions, including Aversi Clinic , Evex, Inova, and American Hospital, provided free services like checkups, lab services, obstetric care, dental care, and psychological care. Most aid programs have now ended, and not all refugees, especially from recent streams, meet the criteria for accessing services.
"When we arrived, our family qualified for the state assistance program, since we were on official lists. There was also an assistance program at the American clinic. I had my children receive checkups, and I had one myself. Now there's also a program to help with medicine. Its office is at 23 Betlemi Street. They provide free medicine if needed. Things are very good for us here, if you consider that we came without any money at all."

Mother of two children from Ukraine, Georgia.
"Now, several insurance policies for refugees have been launched, and the insurance almost fully covers all treatment needs. We don't know exactly who's behind this, but it's definitely not the state, it's a private company. The problem of providing medical care to children is quite pressing. Not everyone can afford insurance. The only things that are free for children are mandatory vaccines at state clinics."

Doctor, volunteer, Georgia.
Today, many NGOs and volunteer doctors are putting a great deal of effort into helping Ukrainian refugees and their children. The resources they can depend on, however, are extremely limited. The problem is particularly acute in terms of specialized medical care and medication.
"Among the refugees I know are persons with disabilities, people with serious illnesses, with cancer, people recovering from wounds. We are in dire need of medical care. Almost everyone needs to see a dentist, since most of our residents do not qualify under the state assistance program… The Droa party helps us with medications or x-rays if needed."

Refugee from Melitopol, Zaporizhzhia Oblast, Georgia.
"We try to help through NGOs and volunteers, but, of course, there's not enough for everyone. As a volunteer, I mainly work with adults. I provide free medical consultations and referrals to specialists when possible. I see 40 patients a day. Unfortunately, they need clinics for specialized treatment, and we can't help them there. Sometimes I ask other doctors I know to write them a referral for free and have a consultation, but this is only in rare cases. And that doesn't affect the cost of the medication – that still needs to be bought."

Doctor, volunteer, Georgia.
2.4 Emotional and psychological state of children and access to psychological care
The war has been a source of extreme stress and suffering for millions of children and adults. Many children interviewed admitted that they had psychological problems but that they didn't always want to ask for help or know how to do that.
"I often have a hard time falling asleep. It's scary. My sisters, too. My aunt sleeps with them and holds their hands. I didn't hear that they went to a psychologist. We haven't told anyone [about our problems] yet."

Girl, 15, Switzerland.
"I don't think I need to see psychologist. If I need something, I'll ask my parents for help. And we have psychologists we know here. I can get support. My one wish is to return to Ukraine."

Young man, 18, ward at a family-type children's home in Switzerland.
"I haven't see a psychologist. I had severe anxiety in Ukraine, too. I was scared to go outside because of homeless dogs. And when there was a curfew – that was a shock. Now the anxiety is just there. I feel like I need support. I am anxious about being a foreigner here. I don't even say hello to anyone at school. I don't understand what the people around me are saying (because of the language barrier). In the Kinderdorf (where we lived before) there was good support. It was as if they (the volunteer leaders) knew what war is. They came over and asked how we were and what we needed. They provided solace for Ukrainians. When we moved to Hayden, I got a lot of support from neighbors, the class leader, the German language teacher, volunteers. I trust them. There are many teachers and people whom I trust."

Boy, 16, Switzerland.
European countries have created opportunities for receiving psychological care in one's native language or with an interpreter – either within the state system or with help from NGO and volunteer initiatives.
"You can get psychological help from a social worker who can refer you to a Russian- or Ukrainian-speaking psychologist. Now there's an entire association in Valais canton."

Interpreter for Ukrainians, Switzerland.
"Here,, where I live, there aren't any Russian- or Ukrainian-speaking psychologists. I found a volunteer network on my own, and I was provided with a Russian-speaking psychologist at no charge. Now they work with my child once a week."

Mother of a 7-year-old child with disabilities and special educational needs, Switzerland.
In complex situations, when a child needs a qualified psychiatrist, including certain medications, problems that arise may include the absence of a detailed history of the child's illness, the language barrier, and other circumstances.
"When we just arrived, our child was under a lot of stress: He wasn't sleeping or eating, and he had a strong reaction to sounds. We went to our pediatrician. She sent an inquiry to the children's psychiatric service. They arranged an appointment and consultation with a psychiatrist and found an interpreter. But the doctor's prescriptions didn't help. The medicine was a weak sedative. It was hard to speak through an interpreter. I could see that he wasn't interpreting correctly. The doctor treated us well, but I felt a lack of trust on his part: We didn't have documents or medical records from Ukraine, we just wanted strong medication. There could be suspicions that we were using our child as a cover."

Mother of a seven-year-old child with disabilities and special educational needs, Switzerland.
In Lithuania, people interviewed as part of the monitoring study gave high ratings to the accessibility of psychological care, noting that children receive a great deal of support and understanding from teachers at school. Respondents frequently pointed out the favorable psychological environment in institutions where children study or spend their free time. The atmosphere is characterized as warm and friendly. Specialists working directly with Ukrainian children commented that children were told that they could talk to a psychologist and frequently took advantage of this. They also said that the level of stigmatization for seeking psychological care had dropped significantly, including because information about why such care is needed and the fact that there is no shame in asking for such care is widely available to children and adolescents. A social worker from Save the Children who focuses on work with Ukrainian children reported that posters with contact information were hung up in day drop-in centers, clubs attended by children, schools, and clinics to better inform children of the opportunity to receive psychological care. Children are given brochures with telephone support lines for children and adolescents listing organizations where they can turn for help. The contact information of psychologists working for free is easy to find online. A major benefit is that many psychotherapists in Lithuania speak Russian, which makes it easier to receive psychological care due to the absence of a language barrier.
In Poland, an International Medical Corps team is implementing projects in the areas of healthcare, psychological health, psychosocial support, and gender-based violence. Activists are planning to expand their activities to cover marginalized groups, including Romani refugees. Because they have distorted views of psychological care and rarely seek it, Roma, including children, try to avoid this topic no matter what. This is especially true for Roma women, who family members expect to provide emotional comfort while hiding their own trauma, as dictated by entrenched traditional gender roles.
Interviews with Roma who had to leave Ukraine for Poland show that they often experience problems with psychological health and anxiety or concern about their futures. Half of Romani children interviewed said that they have experienced more anxiety since leaving Ukraine. At the same time, they expressed the hope that their situations would improve if they had friends from their own community or their host community and if they had the chance to play sports or explore hobbies with friends. The children of Romani refugees who attended school felt less lonely, but school enrollment among these children remains low. However, the language barrier often prevents communication with Polish peers and makes it difficult to establish social ties and friendly relationships. Some have also encountered discriminatory treatment from classmates.
"I'm a little scared here. I don't have many friends. Most children my age do not understand Ukrainian or Russian, so I can't have a real conversation with them."

Roma girl, 10.
Our study showed that in the Czech Republic, psychological care for Ukrainian children is generally provided by nongovernmental organizations, for example, Dumka in Prague, but there is a noticeable lack of child psychologists, and appointments are offered at inconvenient times when children are at school. There are school psychologists, but psychological support for Ukrainian children is mainly the responsibility of teachers and assistant teachers, who try to resolve conflicts to the extent that they understand and care for the children. School psychologists are brought in in very critical situations, but they generally only speak Czech.
In Moldova, there are problems providing psychological care to Ukrainian refugees. State institutions involved in the protection of children's rights have a shortage of qualified specialists. Psychological care is provided in complex situations, and the services are fee-based.
Large cities in Georgia (Tbilisi, Batumi) have many nonprofit organizations that offer psychological assistance to refugees, including through Ukrainian psychologists and volunteers. With the arrival of Ukrainian refugees in Georgia, the Ministry of Science and Education created under its auspices the Center for Psychosocial Services, which offers psychosocial consultations for school-aged children from Ukraine. There are 10 of these centers throughout Georgia (Tbilisi (two centers), Telavi, Rustavi, Gori, Kutaisi, Batumi, Akhaltsikhe, Poti, Zugdide). The Center for Psychosocial Services operates a 24/7 hotline to provide timely and urgent psychological consultations and assistance to people in need. The centers also offers short-term training sessions for people involved in the volunteering process (regardless of profession or education). The sessions include improving communication skills with people in crisis, identifying their needs, and organizing the process of receiving assistance (report of the Georgian Ministry of Education and Science, 17.03.2022).
Interviews with Ukrainian refugees confirm that there is a great demand for psychological care.
"We need psychologists. Many adults are living in a state of constant despair and cannot force themselves to return to a normal life when they recall what they have lost. It is very hard to speak with them. There are children with developmental disabilities, like three-year-old M., for example. He does not speak yet, and he is constantly soiling himself. I don't know if this is because of the war or if he was like that before. When I ask his mother, she cries and doesn't respond. Psychologists came to see them, but that was probably for the mothers, not the children."

Refugee from Melitopol, Zaporizhzhia Oblast, living in a shelter in Georgia.
2.5 Housing
The provision of housing for Ukrainian citizens differs depending on host country. In general, emergency housing was organized in temporary reception centers. From there, refugees were moved to dormitories or separate housing – public housing, including specially built housing (for example, the SOS villages in Ghent, Belgium); rented housing; or with families of sympathetic residents who received compensation. Below are some examples.
In Poland, which received the largest number of refugees from Ukraine – both refugees in transit and refugees seeking to remain in Poland – the new Ukrainian arrivals were provided with free temporary housing in specially equipped shelters and dormitories: up to six nights for emergency or transit housing; from eight to 25 nights for a short-term stay; and from 30 to 90 days for an extended stay (only in exceptional cases and with the owner's consent). Many were able to find temporary housing through the government program 40+. Residents of Poland (not just Polish citizens, but also, for example, Ukrainians who moved there long ago) who provided housing and food to registered Ukrainian residents are compensated for this: 40 zloty per person per day for 120 days from the time the refugee first enters Poland.
Only certain categories of refugees have the right to compensation for housing exceeding 120 days: persons with disabilities, retirees and persons with disabilities who need help from an aide, pregnant women, and people raising children under one year old or raising three or more children. Some rules for providing housing to refugees have changed in Poland since 1 March 2023. Refugees can still live in housing at no charge for the first 120 days, but then most of them have to pay 50% of the cost of housing (but not more than 40 zloty per day). Since May, a stay of over 180 days in these institutions costs up to 75% of the cost (not more than 60 zloty per day).
We have already provided examples in this report of how Romani refugees encountered discrimination when trying to access shelters (in Poland, Hungary, Moldova). There were also cases where Roma were segregated at refugee reception centers, where they were forced to remain longer than others because they did not have enough money to rent housing. We should note that conditions in dormitories are much better than in overcrowded reception centers; Romani families had separate rooms and were provided with food.
Since the start of the full-scale war, over 660,000 Ukrainian citizens have entered Moldova; about 80,000 refugees were in Moldova as of early January 2023. A network of free accommodation centers for refugees was opened in Moldova during the first weeks of the war; they could hold up to a total of 15,000 people. A significant number of refugees were taken in by local families who received compensation from the state for expenses supporting and feeding refugees. International organizations also provided tremendous support. Many Ukrainian arrivals found and rented housing on their own.
After mandatory registration, refugees in Lithuania were sent to temporary (up to 72 hours) accommodation centers that housed several people in one room and had a shared bathroom and kitchen. Families were housed together. Food products and other necessities were issued onsite. Medics were also on call, and emergency medical or psychological care could be provided if necessary. Arrivals were subsequently offered further housing options in public apartments or a host family. Since the flow of migrants eased significantly over time, only one such center is currently operating in Lithuania (in Alytus), and it is even often empty, since people are now either arriving for a second time and already have relatives or friends in the country, or are deciding to rent housing on their own.
Lithuanian families who wish to host families from Ukraine receive compensation from the state (150 euros per person per month, plus 50 euros for every other person). This program has been extended until 4 March 2024. There are currently 10,000 refugees from Ukraine living with Lithuanian families under this program. Public housing is offered to everyone for free for three months. The lease can be extended, but at this point people are usually already employed and find alternate solutions. In Vilnius, where most refugees from Ukraine live, public housing is provided first and foremost to families that have a child with disabilities. In this case, the family is released from making rent and utilities payments for the entire term of the lease agreement. Families with children who do not have special health issues are also given priority on waitlists.
An obstacle to moving to public housing is that it is usually located in remote areas of Lithuania. This could lead to difficulties, because it can be hard to find work in some areas, schools might be far away, and so forth.
In Latvia, the Fire and Rescue service worked on finding emergency housing for Ukrainian refugees. This service offered accommodations in hotels and hostels, in public housing, or in private apartments or houses provided by Latvian citizens at no charge. Refugees could complete an application for apartments on a special online platform before their arrival. When migration was at its height in the spring of 2022, it was difficult to find housing, even though there were dozens more offers of emergency housing than there were in later times. It's important to note that nongovernmental initiatives to house refugees approached the question of security for Ukrainian families responsibly by providing consultations and informational materials about how to recognize and prevent the risk of human trafficking and make the process of leasing housing safer. Such information is posted, for example, on the housing search website, where Latvian residents posted offers for Ukrainians. Riga offered a municipal telephone information line that arrivals could use for consultations on all matters in Russian and Ukrainian.
People hosting Ukrainian refugees receive 100 euros per month in compensation for one lodger and 50 euros per month for each subsequent lodger, for an amount that does not exceed 300 euros per month. The cost of housing in Latvia is relatively low, so this offer could be very profitable for people who decide to house Ukrainian families and could motivate others to host a Ukrainian family – in most Latvian municipalities, it is possible to rent a two-bedroom apartment for 300 euros per month. There is also an option when the state enters into a lease agreement with an individual providing housing to a Ukrainian family and pays up to 400 euros per month without utilities.
Most Ukrainian families in Latvia are currently renting housing on their own, since the state support program was only intended to last for a limited period during which it was assumed people would be able to settle down and find work. If a family with a child experiences difficulties, they can request an extension of public housing services from local self-government. However, the quality of the housing offered sometimes does not meet the family's expectations:
"We lived in a hotel for 21 days, and then [the municipality] proposed moving to a hostel several kilometers from Riga. I didn't want to live in a hostel with a child. I brought grandmother and went to work. She stays with the child."

Interview with refugee, Latvia.
In Georgia, refugees from Ukraine in need of shelter were able to get help from a Ministry of Health hotline. Refugees were placed in hotels for 10 days, and the state paid compensation for living expenses. This program ended on 1 August 2022, however. Nongovernmental, religious, and charitable organizations, as well as private businesses, came to the refugees' rescue. The party Lelo for Georgia [Try for Georgia] sponsors 40 families and offered these families housing with assistance from private businesses. The Droa party opened four shelters – two in Tbilisi and one apiece in Batumi and Sighnaghi.
"When we arrived on 14 July, we were initially sent to a hotel in Tbilisi. Two weeks later, we were told that the program had ended and that we had to move out. For a time, we rented an apartment in Varketili for 1,000 lari (350 euros) with outdoor facilities. When I looked for something cheaper online, I happened to find the shelter. There are four of us now. We were given a big room and we fit in just fine."

Family of four, including two children – a boy, 10, and a girl, 8, Georgia.
Refugees interviewed in Georgia generally had a hard time finding and renting housing, since most of the them were from southeastern regions of Ukraine, from occupied and frontline territories where they lost their housing and property. Because of the language barrier, they can only count on jobs in the service sector that do not require a knowledge of Georgian. Salaries in Georgia are low and average 150 to 200 euros per month. This does not cover basic needs, to say nothing of additional expenses on rent.
In general, financial aid from the state in European countries, particularly in the most well-off countries, is available, but it cannot actually cover all the needs of Ukrainian families with children. Employment opens up the opportunity for a family to provide an adequate standard of living and comfortable living conditions, but it also depends on the terms of assistance (for example, the availability of preschools). Other sources of assistance are extremely important for children's well-being. These include charitable foundations, international humanitarian organizations, nongovernmental organizations, and businesses.
2.6 Material, humanitarian, and legal support
Poland, where assistance has been systematic since the beginning of the war, is a good example of the practice of providing material assistance to Ukrainian refugees abroad. Because of the large flow of refugees, the Polish government took immediate measures to provide displaced people with access to a number of benefits and free social and medical services available to Polish citizens. By 12 March 2022, the Polish president had signed the law on assistance to Ukrainian citizens in connection with the armed conflict on the territory of the country, which was later amended.
Registered refugees in Poland are offered: one-time assistance in the amount of 300 zloty; financial aid for children under the Family 500+ program (a monthly payment of 500 zloty per child under 18); an annual payment of 300 zloty under the Dobry Start program for schoolchildren (up to age 20 and up to age 24 for children with disabilities); a payment under the 400+ program as co-financing for parents' expenses for daycare or special clubs (400 zloty per month, not to exceed the total costs of these institutions); assistance under the Family Capital (Rodzinny kapitał opiekuńczy) program, or 1000+ – 1,000 zloty per month for one year or 500 zloty per month for two years for the second and subsequent children; discounts on goods under the Big Family Card (Karta Dużej Rodziny) program for families with at least three children (popular supermarkets, museums, transportation organizations, gas stations, and others participate in this program).
Before 1 June (and 1 September in some cities) 2022, Ukrainian refugees had the right to use public and railway transport for free. Certain categories of citizens traveling to points bordering Ukraine can still use public transportation for free. These include women, children under 18, men over 60, or men with disabilities under 18. There are also regional discounts: For example, refugees in Poznań can buy a monthly travel pass for one zloty.
In early 2023, amendments to the law on assistance to Ukrainian refugees entered into force. These amendments suspend social benefits for the period a Ukrainian refugee registered in Poland is out of the country, but restore them if the refugee spends less than 30 days outside of Poland. If the refugee stays outside of Poland for more than 30 days, then that refugee losses their status in Poland (PESEL UKR status) and the right to social assistance. This status can be restored if the Ukrainian refugee can confirm that they returned to Poland specifically because of the hostilities. This measure was instated because many Ukrainian were receiving benefits in Poland, including benefits for their children, but weren't actually living there and never notified social services of their departure. The Polish services believe that almost 2 million zloty ($450,000) were wrongfully paid out. In March 2023, the Social Insurance Institution (ZUS) suspended payments to approximately 3,200 Ukrainians. A number of experts have noted that many Ukrainians have unjustly lost social support in Poland, including due to technical glitches in databases and insufficient warning.
In Vilnius, Lithuania, where most Ukrainian families arrived, the largest nongovernmental organizations were moved into one space to provide convenient humanitarian, social, and psychological assistance to refuges and optimize the process of providing assistance. The Lithuanian Red Cross, Save the Children, Caritas, the Sovereign Order of Malta, and the Food Bank received refugees and distributed food packages, cards to buy food at stores, personal hygiene products (including diapers and cosmetic products for children), clothing, home appliances, furniture, and textiles for the home. They also offered consultations on completing paperwork, financial assistance and discounts, consultations with social workers (including when a family needs to apply for long-term social support), and consultations with psychologists (including to receive urgent psychological care from Ukrainian psychologists). The center offered special rooms for mothers with children of all ages. During our study, the mothers of Ukrainian children said that in Lithuania, they were "received as family," "warmly," and "cordially." Women interviewed commented that volunteers, officials, and healthcare and education workers treated them "with encouragement" and "in a friendly manner."
In the first days of the war, Moldova's Ministry of Internal Affairs created a volunteer movement that later came to be called Moldova for Peace. This group of NGOs, which is actively supported by the government and international organizations, set up places to collect, store, and distribute goods and distributed food products, clothing, personal hygiene items, bedding, etc. to Ukrainian refugees.
In the first weeks of the war, thousands of activists and volunteers in Poland helped refugees on the Polish-Ukrainian border. The main railway station in Przemyśl was packed with people, and volunteers were working round the clock: They offered Ukrainians food and water, personal hygiene products, medications, and SIM cards that made it possible to call Ukraine for free; looked for temporary housing; and helped refugees in transit get free tickets and board the right trains. Today there are many fewer Ukrainians in Przemyśl, but volunteers continue to help arrivals.
NGOs in Switzerland provide robust assistance to Ukrainian refugees upon their arrival in the country. Their efforts are aimed at ensuring successful adaptation, getting people settled, creating conditions for a comfortable life and leisure activities, and identifying the special needs of people in specific situations.
"Basically, volunteers provide all the help arrivals need getting situated. The volunteers are Ukrainians who have lived here a long time and Swiss people. Everyone is allowed everywhere. But there are so many arrivals that they contact volunteers themselves with questions. Or in informational regional chats that 'catch' all the inquiries."

Interpreter for Ukrainian refugees, Switzerland.
"Right now we're working with a psychologist from the volunteer service. I had previously asked for help with shoes, clothing. I connect with the local social services through an app on my smartphone. There's a social worker. I send them questions and receive answers." Mother of a 7-year-old child with disabilities and special educational needs, Switzerland.
"When we lived in the Kinderdorf (children's village), there was a team of social workers there who took care of us. Now, in Hayde, our neighbors are helping us as volunteers. We talk with them."

Boy, 16, Switzerland.
Every region in Italy has created a coordination structure that is integrated with the central government and the relevant local authorities and works in conjunction with civil society (the volunteer sector and private social agencies) and local Ukrainian associations or individuals.
In Georgia, large international organizations and a diversity of nongovernmental organizations are implementing programs to assist Ukrainian refugees: UNHCR, World Vision, ASB Georgia, Care Caucasus, Open Society Georgia Foundation, Таsо Foundation, Your Ukraine, Tbilisi Volunteers, Assistance, Psychological Assistance Group Georgia, Nino Katamadze Foundation (programs for art therapy rehabilitating and integrating children), platform RAZOM.ge and others. Several political parties have actively supported Ukrainian refugees (Droa, the Batumi office of the Lelo for Georgia party). Over 200 companies have joined refugee assistance programs. In the first three months, many eateries, hotels, hostels, clinics, and banks offered free services.
"Baptist churches help displaced Ukrainians, and there are also several American organizations. There are also volunteers, Georgians and Ukrainians, there are neighbors. Everyone helps however they can – some people bring food, others bring books and cleaning products if anyone needs them. We organized clubs for children ourselves. The Georgian art dealer Tamri holds drawing and sculpture classes and acting classes for adults and children."

Refugee from Melitopol, Zaporizhzhia Oblast, Georgia.
Volunteers played a big role in providing Ukrainian refugees with the first information they received after crossing the border. They often served as interpreters for communications with representatives of foreign administrations, completed forms, explained procedures for obtaining legal status, and helped select a route and transportation for further travel. This assistance was invaluable in the first months of the war, when what have become familiar information resources in host countries were still not fully developed.
In the first months of the war, websites providing detailed information about opportunities for displaced people in their host countries had not yet been developed. There were reports that Ukrainian arrivals in Georgia had real trouble accessing information. Information on the websites of official state agencies was incomplete or missing entirely, information on social media was often only in Georgian, and there was no hotline for direct contact with state administrations.
"There's an information vacuum. The government did not provide refugees with information about possible services, programs, and benefits that they could take advantage of. All of this information was distributed through volunteers and internal channels on social media. We held informational meetings, for example about the kinds of mechanisms there are in the case of violence against women, about where to turn in cases of harassment, and so on. The refugees had no idea that they could call the police for help, for example. In addition, the government had no connections with the NGO sector to collect information or provide consultations. It's important to note that they was no direct contact with state structures, just as state structures had no information about the actual needs of the Ukrainian community in Georgia."

Coordinator of the Humanitarian Assistance Center, 2014 refugee from Donetsk in Batuni, Georgia.
A positive example of self-organization with information support is the website Ukrainian in Poland, the most popular website for Ukrainian refugees in Poland. Polish specialists created this website, while Ukrainian migrants manage the content. Among other things, the website explains how to obtain a Polish driver's license, how to find a doctor, what assistance is available from international organizations, where to find work, and where to find information about laws and procedures.
The activities of the charitable organization Martinka, which was founded by the Ukrainian Anastasia Podorozhniaia, are an example of particularly important support for Ukrainian women in Poland. Along with the kind of assistance that is typically provided during a mass wave of migration (information sharing, shelters in Cracow,) Martinka supports young women who have faced sexual violence, provides information about safety rules to avoid becoming a victim of human trafficking, and helps locate pro bono lawyers, doctors and psychologists. If necessary, volunteers will escort women to police precincts to help with interpretation and protect their interests. This organization also fights for women's reproductive rights in Poland, which has one of the strictest anti-abortion laws in Europe: The organization helps women obtain pills for a medical abortion or travel to a different country that allows pregnancy termination. Three hotline operators and 11 psychologists work in the organization.
Representatives of NGOs and volunteers that have direct contact with refugees do the best job of determining the exact kind of assistance that is needed, which is particularly relevant for children with special needs:
"Our house is on a mountain. It's not easy to reach, but I've gotten used to it. Another family with a boy in a wheelchair also lives there. He doesn't walk well on his own. But he was given an electric wheelchair. There's an elevator in the building. He uses it to come down to the dining room and go back up to his room. I was promised a referral to a swimming pool. We're still waiting for that."

Girl, 17, ward at a family-type children's home, child with disabilities, special educational needs, Switzerland.
Conclusion and recommendations
To conclude our description of the situation of children from Ukraine in various European countries, we should speak about possible paths to resolving problems that have arisen. Studies conducted by experts throughout Europe have shown that there must be systematic approaches to protecting the rights of Ukrainian children. Host countries must first and foremost recognize that children – both ones that arrive with family members and ones that arrive in groups as part of state programs to support children in institutions – will be in their host countries for an extended period. Many children already understand this themselves – when responding to questions about their future plans, adolescents are saying with increasing frequency that they will "get an education in the EU and then go back to rebuild Ukraine." There are, of course, families that are planning to return to Ukraine or are already on their way back, but most 2022 arrivals remained in their host countries in 2023, while others are only just moving to the West now.
In 2022, EU and other European countries did not understand that temporary residence permits should be issued to Ukrainians for a period of more than one year. Many began to understand this in 2023 – the European Parliament is debating an initiative that would make it possible to issue multiyear EU residency documents to Ukrainian citizens. There is no doubt that these documents would help families with children plan their lives in their new countries, become better integrated into these countries, and provide children with a complete school education. The uncertain and temporary nature of their status forces some families to opt not to send their children to local schools and even to make a premature, dangerous trip back home – including to eastern parts of Ukraine, where children may lose their lives. Clearly, it is better to give families with children the chance to stay in their host countries as long as needed, to receive a quality education, and to adopt European approaches, particularly in the matters of human rights and children's rights. This will all come in useful for them when they are able to safely return to Ukraine, build their lives there, and rebuild and develop the country.
European institutions and governments need policies to help integrate families with children, and these policies must take into consideration the high percentage of women and children in the wave of Ukrainian migration. It is extremely important to introduce gender-sensitive approaches to employment and possibilities to enroll children in preschool institutions (daycares, nursery schools) so that mothers can work and learn the language. Studies have shown that men from Ukraine – although there are not many among the arrivals in Europe – have an easier time finding work, while single mothers (who left Ukraine without men) have a very hard time integrating and finding employment. Countries must improve methods to protect children from national minorities and children with special health and development needs from discrimination. As the monitoring study showed, European countries have varying degrees of opportunities to protect Romani families, for example, from discrimination, and that efforts have not been successful everywhere. It is important to adopt general European directives mandatory for all EU countries to protect, on equal footing with Ukrainian citizens, the rights of children from minorities to access education, social protection, and integration into local communities.
A separate and complex topic is the problem of children in institutions – children's homes, shelters, orphanages – who were evacuated from Ukraine to European countries. Officials did not consider all the circumstances when they had to urgently evacuate children, often literally under shelling – the most important thing was saving the children's lives and preserving their ties with their caregivers and with each other. But more than a year has passed, and many children are still in the same accommodations where they were initially intended to live temporarily (even in Ukraine their accommodations were temporary but became long-term because of the war). At the same time, the existence and operation of such institutions in countries where the long-term institutionalization of children has been completely eliminated violate the principle of protecting the rights of all children to an equal degree, effectively worsening the situation in these countries. Ukrainian children's rights structures (ombudsperson, staff in the relevant departments at the Ministry of Social Policy) and their colleagues in European countries must develop an approach to the problem of the institutionalization of children that takes their best interests into account. However, deinstitutionalization may be temporary in nature – Europe has a well-developed system of host families that could support children until a time when it is safe for them to return to Ukraine (this could be several years). Obviously, all the information about the children, the host families, and guardians must be forwarded to Ukrainian officials and all decisions must be coordinated.
Coordination with official representatives of Ukraine is also required in relation to unaccompanied children in Europe, that is, children who arrived without legal representatives. Most of these children have already been appointed guardians, but the Ukrainian government has not always been notified of this in a timely manner. Every host country must adopt bilateral agreements with Ukraine that explicitly list all the points for safeguarding the rights of Ukrainian children on the basis of cooperation and information sharing. Children who are citizens of Ukraine are the responsibility of their (Ukrainian) government and the responsibility of the host country's government, so cooperation, understanding, and full information sharing are important between these structures. As noted above, there are cases where families are separated when the host country temporarily restricts the rights of Ukrainian parents and removes their children under suspicion of violence or other gross violations of children's rights. In these cases, notification of Ukrainian officials is especially important: After all, children could end up back in Ukraine where they could possibly see their parents. Child protective services in Ukraine must be fully aware of all investigations or suspicions. All these matters must be regulate by bilateral agreements.
In all actions concerning Ukrainian children, we call on European and Ukrainian structures to proceed from the priority of the rights of the child, the positions of the UN Committee on the Rights of the Child and the obligations regarding the human rights of children in the context of international migration in countries of origin, transit, destination and return set forth in the Joint General Comment – No. 4 of the Committee on the Protection of the Rights of All Migrant Workers and Members of Their Families and No. 23 of the Committee on the Rights of the Child (2017).
We also call on governments to involve children's rights experts, members of Ukrainian civil society, and European human rights defenders in cooperation.