According to the data from the Federal State Statistics Service published in the report "The Socio-Economic Situation of Russia", in the first 8 months of 2022, the number of migrants in the Russian Federation has decreased. From January to August, almost 444,000 migrants arrived in Russia, and over 506,000 left. The difference between the numbers of those arrived and departed foreigners amounted to 62.5 thousand people. Such dynamics are observed for the first time in many years. So, even in the pandemic years of 2020-2021, the number of migrants in Russia increased by 212,338 and 68,807, respectively.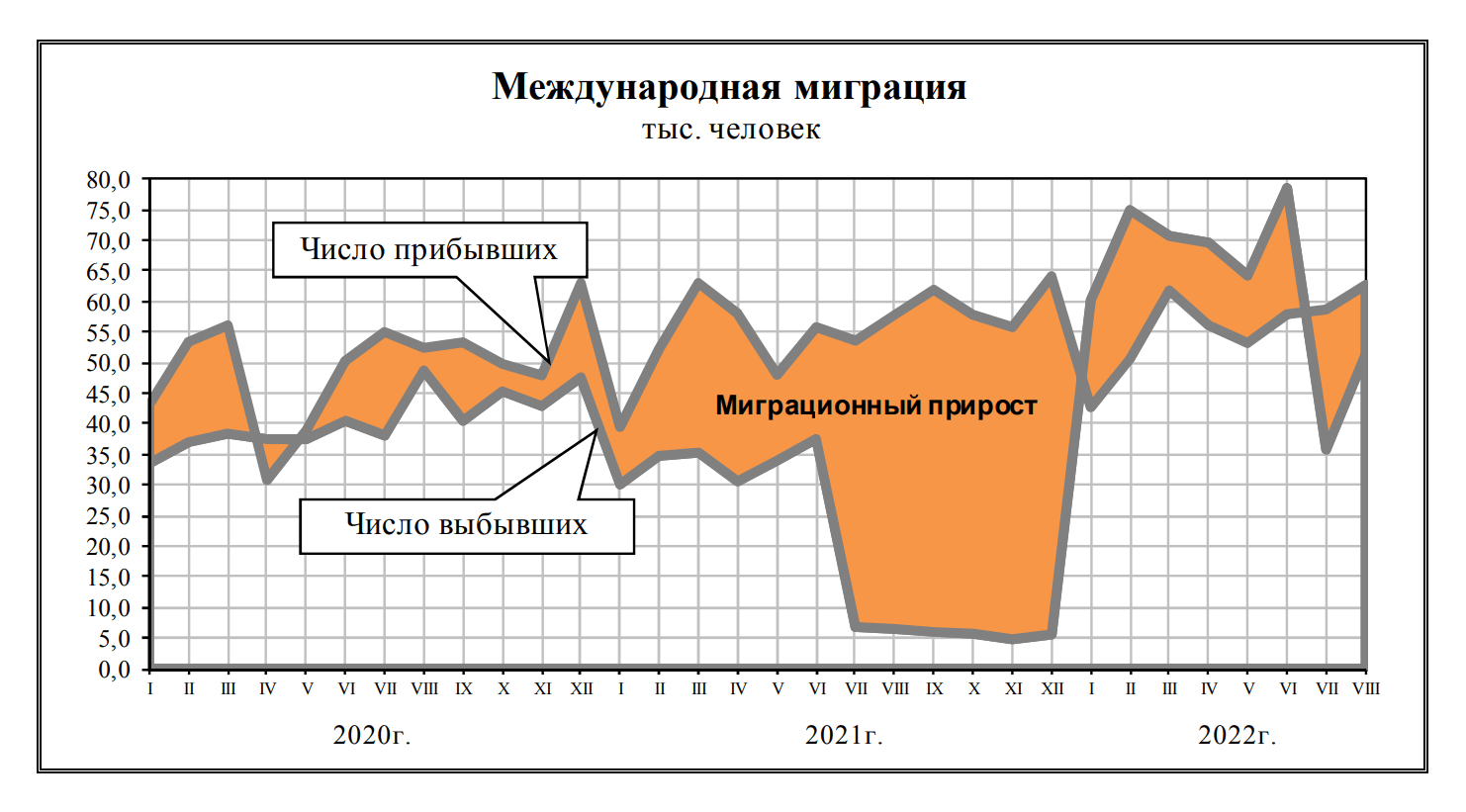 Before the start of the war, Ukrainians actively came to Russia to work. According to the statistics for 8 months of 2021, Ukraine was in second place among all foreign countries regarding the number of migrants – then the influx amounted to 34.6 thousand people. More migrants came only from Tajikistan – plus 49.2 thousand.
This year, for 8 months, the decline in migrants from Ukraine amounted to 8.5 thousand people. Among the record holders for the outflow are Armenia (minus 15.7 thousand), Kyrgyzstan (minus 14 thousand), Uzbekistan (minus 13.7 thousand). More arrivals than departures were registered from just one country – Tajikistan. However, the influx is still less than a year ago – plus 41.7 thousand people.
It should be noted that the data do not take into account those who left after the announcement of mobilization. Probably, the outflow of foreign citizens from Russia by the end of the year will be even higher.