Mr Balakrishnan Rajagopal, the UN Special Rapporteur on the right to adequate housing, presented a new report on discrimination in the context of housing to the UN General Assembly on October 26, 2021.
This described problem is global; different groups of the population in many countries suffer from violations of housing rights, they have barriers in access to private and public housing, to building land, housing for rental, protection against evictions, habitability, to public services (water and sanitation, energy, public transport etc.). The report suggests measures to be taken by the states in order to overcome discrimination in the housing sector: anti-discrimination legislation and other forms of regulation, guarantees of access to justice and remedies for victims of discrimination.
The report pays special attention to the rights of ethnic minorities, including Roma, who in many countries face a systemic problem of demolitions of unregistered houses, evictions from homes, inability to legally connect to water, gas and electricity supply.
The Special Rapporteur, taking into account the ADC Memorial report, expressed particular concern about the problem of destruction of the traditional habitat of indigenous peoples, in particular, the situation of Khakas and Shors in Khakassia and Kemerovo region. He stressed that the activities of coal companies, including the seizure and destruction of homes, had negative impact on the right of indigenous peoples to a safe, clean, healthy and sustainable environment, including the quality of drinking water.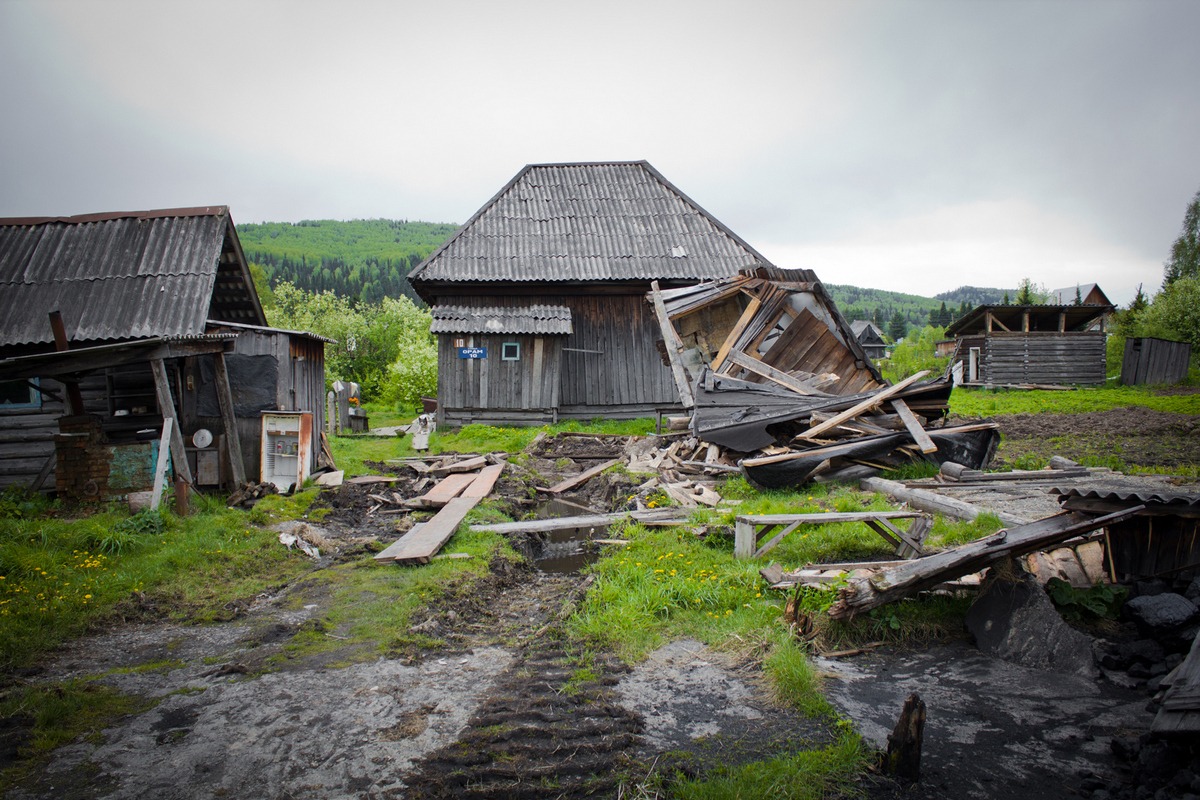 In the information sent to the Special Rapporteur, ADC Memorial also raised the issue of housing rights for people with disabilities in Russia (wheelchair users who don't have accessible environment, and people with mental disabilities who are massively recognized as incapacitated and are kept in closed institutions, often in inhumane conditions).
The Special Rapporteur recommends that States, regional, local and other public authorities, public and private housing providers, as appropriate:
Adopt comprehensive anti-discrimination legislation covering all protected groups, including women, children, persons with disabilities, LGBTIQ+ persons, migrants, IDPs and refugees, foreigners, racial, ethnic, religious groups and minorities, persons living in situation of homelessness and in informal settlements and prohibiting any form of discrimination in relation to the right to adequate housing by all public and private entities, including public and private housing and credit providers.
Review existing housing, tenant, land, building, town planning, zoning, banking, population registration, and social legislation and related regulations to ensure that they prevent and prohibit discrimination in relation to all elements of the right to adequate housing under international human rights law.
Establish accessible and sufficiently resourced non-judicial mechanisms (equality bodies, ombudspersons, NHRIs, housing rights advocates) at local, regional and national levels, that have the competence to investigate individual and collective complaints of housing discrimination, including systemic forms of housing discrimination; monitor discrimination in relation to housing through statistical analysis, surveys and other means; make recommendations for eliminating housing discrimination and provide legal advice and effective remedies to victims of housing discrimination. Such bodies should have the competence to refer cases of housing discrimination to courts which must be appropriately empowered. If such bodies already exist, enhance their competencies and resources in order to allow them to fulfill their role.
Collect and regularly publish data on housing and housing discrimination, disaggregated by age, gender, income, race, disability, ethnicity, religion, nationality, minority, IDP, refugee and residence status, sexual orientation, location, housing status (homeless, informal, formal, tenant, homeowner) and any other relevant group membership to monitor discrimination in relation to housing, covering habitability, affordability and accessibility of housing and services, security of tenure and access to justice and remedies.
Ensure that such data collected on housing discrimination is with the participation of and reflects the experience of groups affected by or at risk of housing discrimination, and that the proposals which emerge from the analysis include their views on how housing discrimination experienced by them could be overcome.
Establish sufficient compensation and reparation schemes for victims of discrimination in housing, especially those who belong to historically marginalized groups.
Regularly monitor and identify any forms of systemic discrimination in relation to housing and adopt special measures and policies at national, regional and local levels to eliminate such discrimination in conformity with international human rights law.
Ensure that tenant unions, consumer protection associations and other public or private advisory offices are adequately trained and equipped to provide victims of housing discrimination with effective legal advice and social protection.
Ensure that housing and anti-discrimination legislation provides sufficiently dissuasive fines and sanctions for housing discrimination by public authorities and private entities, including public and private housing providers.
Provide training for the judiciary, administrative and town planning bodies, and private entities which function in the housing sector (such as real estate agents) on the fundamental elements and requirements of anti-discrimination laws and policies including international human rights standards, so that application of laws is encouraged to be fair and independent.
Undertake awareness-raising campaigns for the general public, to ensure greater awareness of non-discrimination in the provision of housing and related services, especially focusing on groups at elevated risk of housing discrimination which have been historically marginalized.