Zalina Slanova, our friend, colleague and the author of many Bulletin articles, has passed away.
Zalina was a gifted person who generously shared her talents (she sang many times for Memorial members at fundraising events) and advice (while working on our projects, she also wrote a column about health).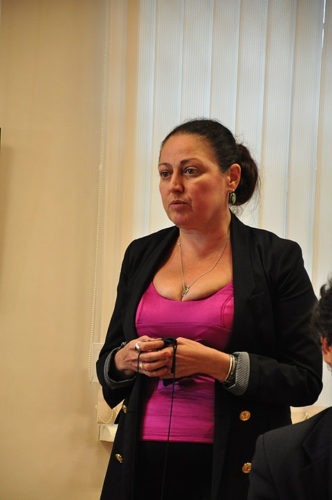 Zalina is remembered in many villages and tabors of northwestern Russia, where she traveled in any weather to organize medical care of elderly Roma people while working on a Memorial project (2005–2007). She is also remembered by hundreds of thousands of viewers of Mariinsky Theater's channel, where she led broadcasts of concerts and productions in recent years.
Everyone will remember her as young, beautiful, and talented—she did not have the chance to live to old age.
The Mariinsky Theater reports that a wake will be held in the central hall of the crematorium at 12 Shafirovsky Prospekt at 12:30 pm on January 20.
2012 photograph from the website of Senator Sergey Fabrichny