On March 8, 2018 a rally under the slogan of "I choose feminism" was held in St. Petersburg. The participants and speakers at the rally spoke about gender inequality in Russia and women's struggle for equal rights and opportunities, about discrimination in the payment for women's labor, the struggle to abolish the list of professions prohibited for women and the problem of widespread domestic violence. They demanded adoption of an adequate law for protection of women from domestic violence. Speakers at the rally also spoke about the struggle for the rights of HIV-positive women, ongoing attempts to criminalize abortion in Russia and continuing discrimination against LBTI women.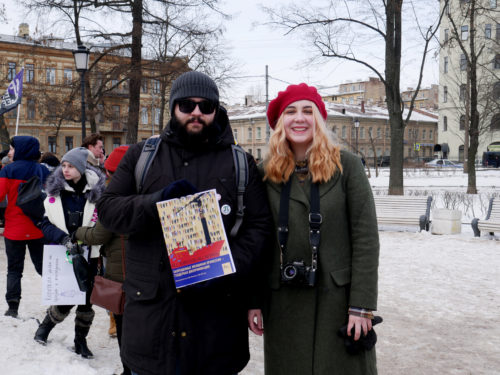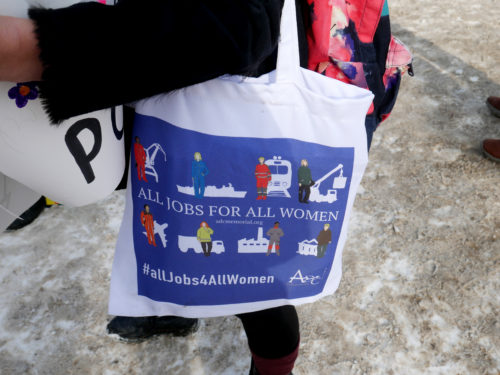 Report of youtube-channel "Feminists explain":
Photo by Varya Mikhailova and VK-group 8 марта в СПб. Я выбираю феминизм!